Building a Gaming PC is a passion for many gamers. But many peoples have confusion about the right PC components. In this article, we have explained about the right components to be used for your gaming PC under $800.
Gaming PC must have all essential PC components, which are necessary to build a great gaming machine. There are many PC components are available in the market, but you have to choose wisely.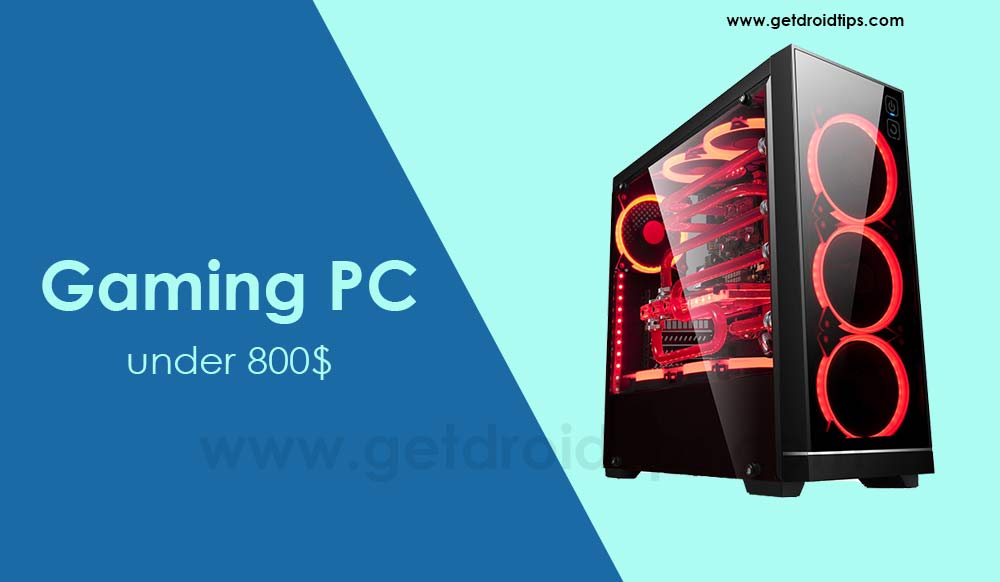 Gaming PC Overview
What are the main key points to be remembered while building an $800 gaming PC?
High-End Performance: The main and important thing you have to do is build a PC which can perform very well than you expected. We will guide you with several important keys to keep your PC performance far superior to others because performance is the main thing when it comes to the gaming and video editing in your PC.
Future Upgradable Option: With the right components, you can upgrade your PC with upcoming or futuristic PC components. Mostly the GPU, RAM, and Storage are the main components which are easily upgradable. By upgrading such components can increase your PC performance by up to 50%.
360 PC hardware: You have to select or install all necessary PC components without neglecting it. Because many gamers have a powerful PC but they ignore such PC components(such as cooling fan, proper PSU, and Good PC case) to reduce the cost or ignoring without the use of the components.
Choosing the Right PC Components for your $800 Gaming PC
We have chosen the right PC components under $800 which have great value for the money without reducing your PC performance and we have also suggested some upgradable options for your gaming PC.
After doing some intense research we have come up with the right PC components.
| | | |
| --- | --- | --- |
| | PC Component | Price |
| 1 | Processor: AMD Ryzen 5 2600 X | $174 |
| 2 | Motherboard: MSI Performance Gaming AMD Ryzen X470 | $120 |
| 3 | RAM: Corsair Vengeance LPX 16GB DDR4 DRAM 3000MHz | $90 |
| 4 | Graphics Card: Sapphire Radeon Nitro+ RX580 8GB | $220 |
| 5 | PSU: Corsair CX Series 750 Watt 80 Plus Bronze | $65 |
| 6 | Hard Disk: WD Blue 3D NAND 500GB PC SSD | $60 |
| 7 | PC Case: Cooler Master Masterbox MB500 TUF Gaming Alliance edition | $70 |
The above PC Components are used to assemble the $800 Gaming PC and some PC components price may vary from time to time, so kindly buy these PC components under a great deal which may costs you less.
Note: We have not mentioned the computer accessories like monitor, keyboard, and mouse. Because it depends on user preferences.
Processor: AMD Ryzen 5 2600 X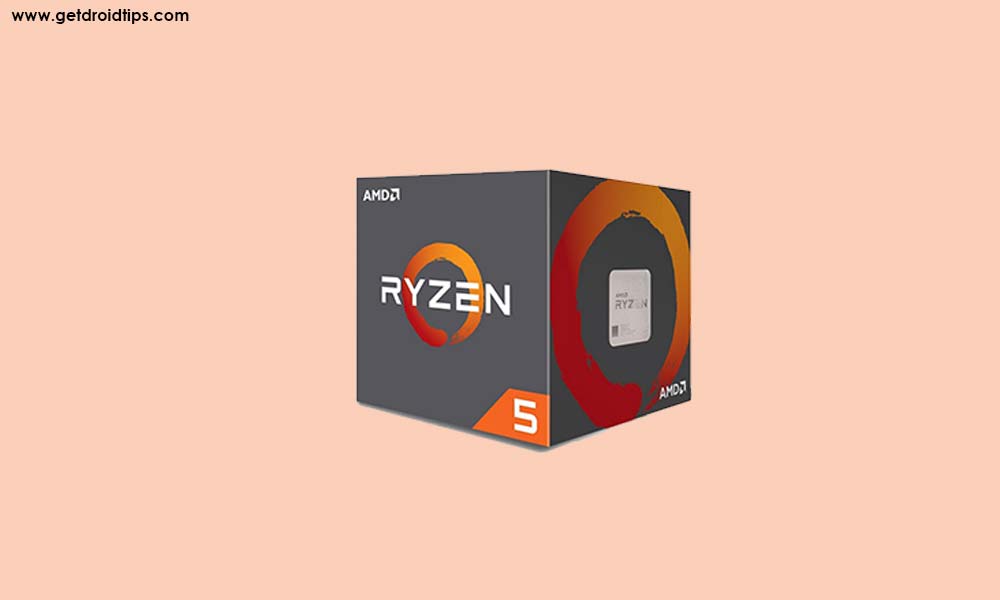 How to Find the Right Processor or CPU / Motherboard for your Gaming PC
The AMD Ryzen 5 2600 X has the highest multiprocessing performance in its class and it is built on 12nm FinFET, which helps in maximum efficiency and low power consumption with default TDP of 95W. It is specially designed for gamers and creators and it comes with 6 cores/12 threads unlocked and handles the maximum temperature of 95 degree Celsius.
This processor bundled with wraith spire cooler with thermal paste pre-applied, so you don't have to worry above CPU coolers. It supports only AM4 socket, so you have to check your motherboard for one.
The total cache memory of AMD Ryzen 5 2600 X is 19MB and has the maximum boost clock of 4.2 GHz. It also supports PCIe Graphics up to One x16 or two x8 PCIe 3.0 and it has the RAM compatibility up to 2933 MHz DDR4.
The AMD StoreMI technology helps your PC boots faster from SSD and AMD SenseMi technology helps to accelerate PC performance. You can download AMD Ryzen Master Utility from AMD website for powerful overclocking utility operation in your PC.
Motherboard: MSI Performance Gaming AMD Ryzen X470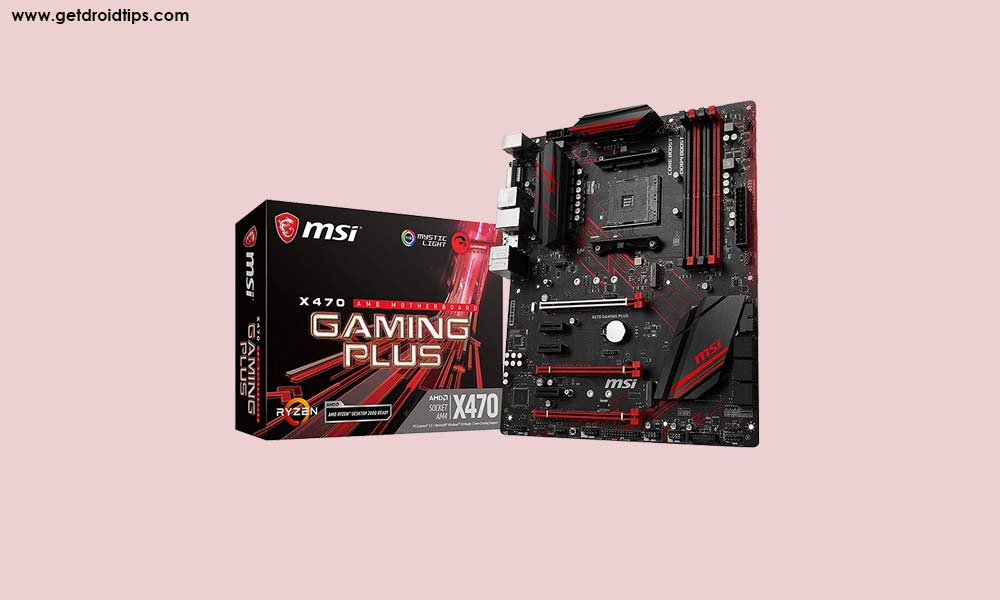 The MSI Performance gaming AMD Ryzen X470 supports AMD Ryzen 1st and 2nd Generation processor(It also supports A-series and Athlon X4 processors). It mainly supports the AM4 Socket and it supports DDR4 RAM up to 64GB with clock speed up to 3466MHz.
This motherboard comes with a mystic light step in the motherboard with 7 colors/effects in one click. You can also synchronize for other RGB options through customization. It does have TURBO M.2, StoreMI, and AMD Turbo USB 3.1 Generation 2 for lighting fast game experience.
The MSI X470 motherboard is designed for maximum gaming performance, it has a premium layout and optimized power design to support more CPU cores and provide great gaming performance. This motherboard has onboard graphics and it also multi GPU with steel armor PCI-E slots.
It has Click BIOS 5 with higher resolution scalable font and supports VR, so you can watch and enjoy the games and videos in a 360-degree view.
RAM: Corsair Vengeance LPX 16GB(2x8GB) DDR4 DRAM 3000MHz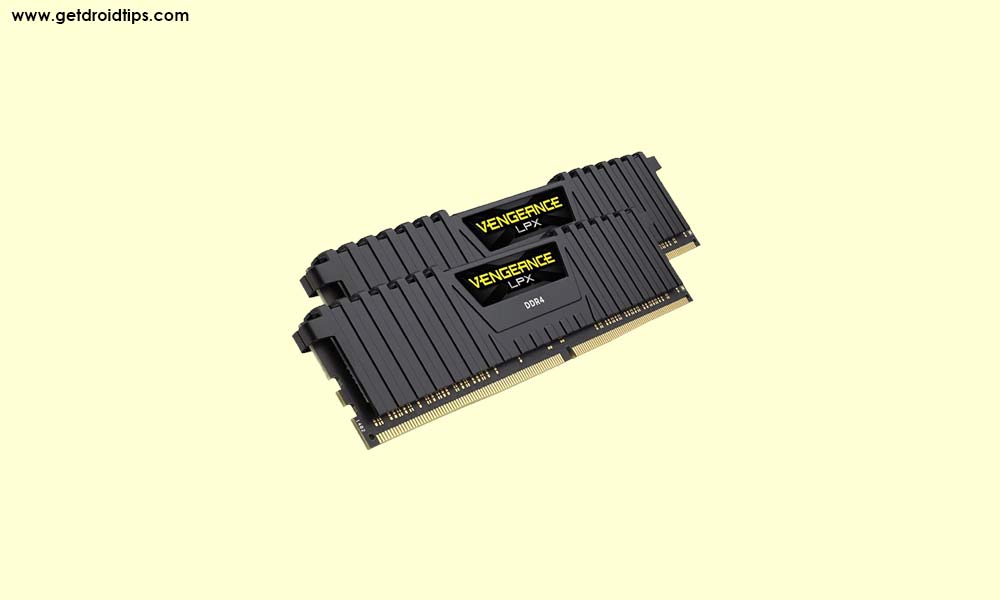 The corsair vengeance LPX RAM is mainly designed for high-performance overclocking. It has a DDR4 form factor which is well optimized for the latest Intel series 100 motherboards and it also offers higher frequencies, greater bandwidth, and low power consumption than previous generation DDR3 RAM modules.
It consists of 8-layer PCB and highly -screened memory ICs for high-performance overclocking. It also has heat spreaders made up of aluminum which helps in effective cooling to improve overclocking potential. It has 2 8GB modules in the box with the maximum clock speed of 3000MHz.
The Corsair Vengeance LPX DDR4 RAM is designed in such a way that it can last longer than its competitors and it supports the latest XMP 2.0, which is used for lag-free automatic overclocking. After setting up this RAM in your PC, it can automatically adjust to the fastest safe speed it can achieve with reliable performance without lockups.
Graphics Card: Sapphire Radeon Nitro+ RX580 8GB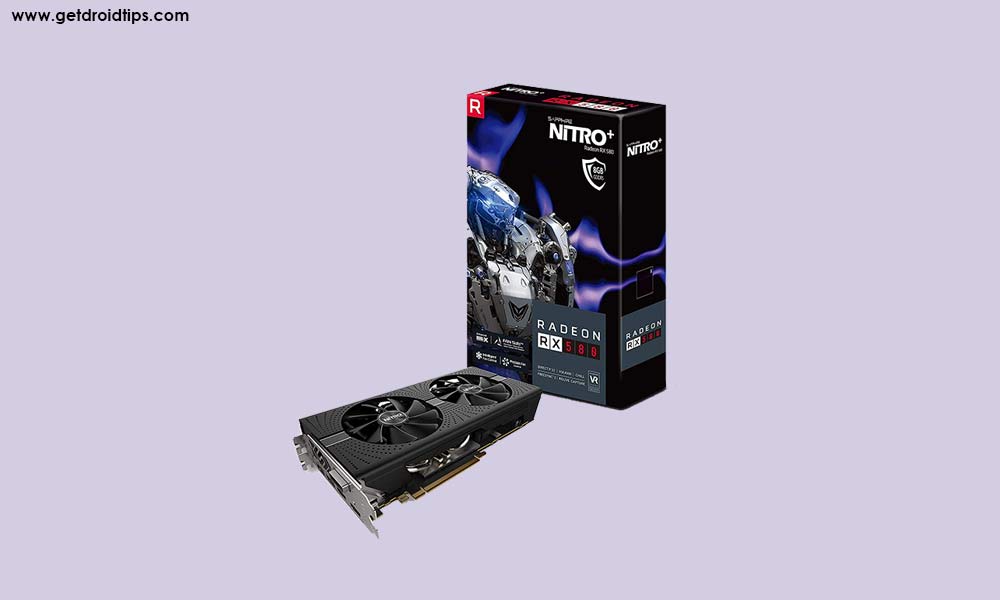 The Sapphire Radeon Nitro+ RX 580 special edition has overclocked speed of 1430/2100 MHz boost engine with 8.4 GHz effective memory. It can deliver up to 1440p optimal resolution for the gamers without any hiccups.
This special edition Sapphire Radeon Nitro + has stunning metallic blue shroud and back plate is lit up Blue LED fan. It is designed for quiet and powerful Performace with 256 Bit memory bus GDDR5 memory and it has a maximum of 5 outputs( such as 1 x DVI-D, 2 x HDMI, 2 x DisplayPort 1.4)
It comes with a high thermal conductivity pad on the back plate of the Graphics card to reduce or take away the heat effectively.
5 Best Thermal Paste for CPU You Can Buy Today
PSU: Corsair CX Series 750 Watt 80 Plus Bronze
The Corsair CX series is designed to deliver reliable power and it has the flexibility of modular cabling, which is very useful for the gamers(you can remove the unwanted cables and add extra cables because of the modular design. It has over-voltage and over-power protection, under-voltage protection, and short circuit protection.
The Corsair CX has 80 PLUS Bronze certified efficiency has low noise fan design which allows the little or no detectable fan noise during regular operation. Anyone can install this PSU faster and easier manner, thanks to modular cabling design. You get to save a lot of space and reduce clutter for beautiful-looking PC.
This series is designed to look good. The matte black finish, black sleeved cables and black connectors make it perfect for your stunning gaming PC. It has auto-switching circuitry which provides universal AC input from 100V to 240V and it can support ATX12V, 2.4/2.3/2.2/2.0, and EPS 12V 2.92 standards.
How to Find the Right Power Supply for Graphics Card
Hard Disk: WD Blue 3D NAND 500GB PC SSD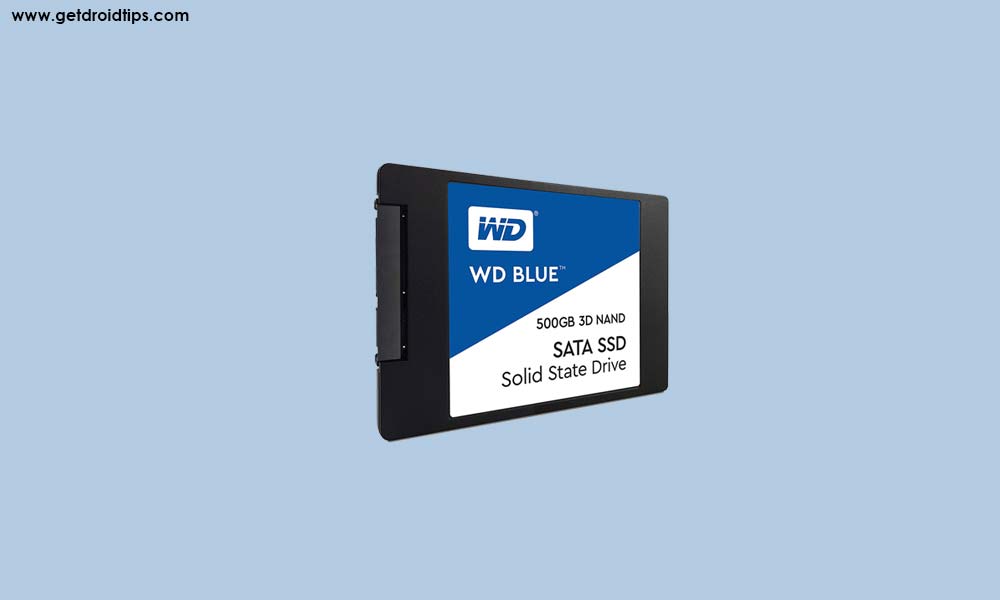 The WD Blue 3D SSD(solid state drive) is the high-capacity drive that can get you in the game fast and load faster without any delay. It has the sequential read speed of 560MB/s and sequential write speed of 530MB/s.
It is designed for enhanced power efficiency capabilities(draws less power than previous SSD and HDD). The WD SSD is tested for leading-edge reliability so you don't have to worry about the data loss and it has 5 years of warranty.
The WD Blue 3D NAND weight very less and you can carry anywhere if you're using it as a personal storage device. We have not added typical hard disk due to the strict $800 budget, but if you can add HDD with 7200rpm you can enjoy the storage space without any problem(it may costs you less than $50 for 1TB hard disk)
PC Case: Cooler Master Masterbox MB500 TUF Gaming Alliance edition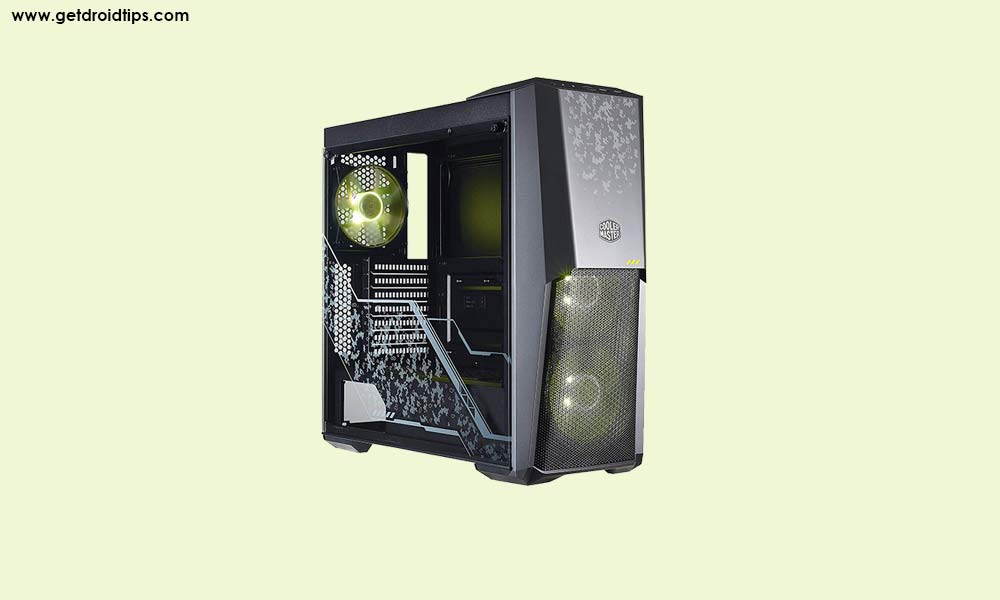 The cooler master MB500 TUF special edition has many features, which attracts many gamers. It is designed for the TUF gaming spirit and it has PSU cut out which makes the MAster Watt TUF Gaming edition visible through the glass side panel.
It has military styling with complete camouflage and outfits the case as a soldier. The case has a semi-meshed front panel and ventilation holes on top, which will allow more airflow from the two pre-installed 120mm RGB fans in the front(It has 3 RGB fans, one at the rear and two at the front).
This PC tower has a spacious interior and two chamber design, which allow the user to assemble the case with a load of components as their need. The thermal performance and the aggressive styling of this PC case makes a perfect choice for gamers and PC enthusiasts.
The above components are selected wisely for the $800 budget gaming PC(because some motherboard or CPU combination may not support/some graphics card don't support) but there are few things you have to consider while building a gaming PC. With an extra 100 bucks, you can buy all the accessories for your gaming PC( Gaming Monitor, Gaming Mouse, Keyboard, Speaker, headphone, etc).
Conclusion
You can build your gaming PC with the above PC components. There are some components which we have not mentioned (like Monitor, Mouse, Keyboard, and speakers). Here are our honorable gaming accessories suggestions which are given below
BenQ ZOWIE RL24555 24Inch Monitor: It is a good gaming monitor with 1080p and has a dual HDMI port(costs $145)
Havit Keyboard Rainbow Backlit Wired Gaming Keyboard Mouse Combo(Costs less than $35)
Logitech Z333 2.1 Speaker(Costs $55)
MSI Gaming Headset DS502(Costs $35)
We have also not mentioned cooling fans or cooling solutions for the gaming PC which is necessary for today's scenarios but the PC tower which we have mentioned in this article already comes with the pre-installed LED fans.
You can also go for Intel 9th gen i5-9400F or its higher version 9600F. But you have to select the different motherboard which does support Intel processors( Intel i5-9600F may costs $100 more than AMD Ryzen 2600X and Intel i5-9400F has a lower performance than AMD Ryzen 2600X).