In the Apple App store, there are various apps that require a subscription. Some of them are free, but most come with paid subscriptions too. But what happens when you have subscribed for a particular application, but then you uninstall it later as it is not useful to you anymore? You will continue paying for its subscriptions even after that. Apple does not automatically cancel your application subscription once you uninstall it. So you will have to cancel the subscription too manually.
Canceling subscription through App Store and iTunes is different, and we will guide you through both the processes. If left unchecked, then on a particular day, your subscription will keep on renewing. To stop the renewal, follow the steps mentioned below, and your money won't go to waste.
All the apps that require subscription usually come with a trial period to show you what the application has to offer. Once you are satisfied with the application, you subscribe to it, and the subscription keeps on renewing automatically on a monthly, yearly, or certain days circle. So how do you cancel your subscription after you stop using the application? Let us guide you through the processes.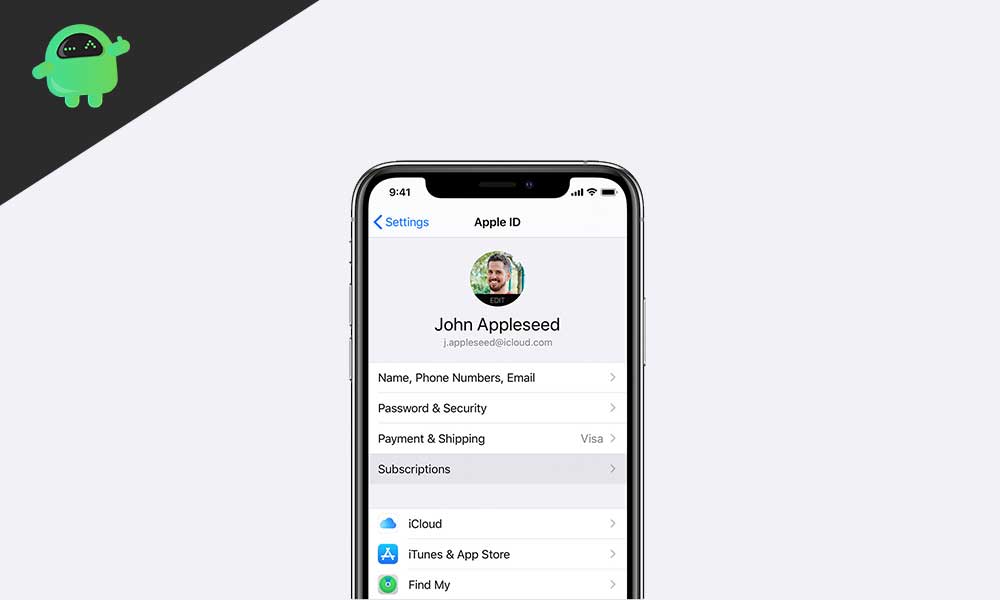 How to Cancel App Store Subscription?
Well, the procedure for cancellation differs depending on the device that is being used. If you are an iPad or iPhone user, then you initiate the cancellation process by entering your Apple ID. Again if you are a Mac user, or performing this procedure on a Windows PC, then you will need the iTunes tool.
Cancel App Store Subscription through iOS :
For canceling the subscription through your iPad or iPhone, first, make sure that you don't have any pending payments. Then make sure you the latest version of iOS running on your device. Now the process is really simple and only involves a few steps. These are :
Go to Settings.
Scroll down and tap on the "iTunes & App store."
Tap on the option "View Apple ID."
Use Face ID or Touch ID if prompted.
Tap on the "subscription" icon.
Now you will see a list of all the subscribed applications under your account.
Tap on the application you want to cancel the subscription for and select "cancel the subscription."
On successful unsubscription of the application, you will receive the confirmation in your email linked to your Apple account.
Cancel App Store Subscription through iTunes :
Now you might need to unsubscribe if you are no longer an iPhone user. Maybe you lost it, or maybe you just moved to Android. In such a case, you need to install iTunes on your PC to unsubscribe the applications you no longer require. If you own a Mac, iTunes will be there by default. All you need to do is update the iTunes app on your Mac. And if you don't own a Mac, then you can install iTunes from Apple's website directly onto your Windows PC. Once you have iTunes on your PC, just follow the step mentioned below to unsubscribe your application subscription.
Open up iTunes and log in to your Apple account whose subscriptions you need to modify.
Tap on the "Account," and you will be signed in.
At the bottom, you will find the "settings' options. Click on it and then look for the subscription column.
Here you will see a list of all your subscribed applications. Tap on the application you want to unsubscribe, and an "edit" option will pop up beside it.
Click on "edit" and then choose the option "cancel subscription" and you are done with the monthly renewal for that application.
After this, you will receive a mail on your email, giving out all the billing information during the subscription tenure. This is a one time process, and once you do this, you don't need to worry about it ever again. Likewise, check out our iPhone Tips and Tricks, PC tips and tricks, and Android Tips and Tricks for more such tips and tricks.