Rooting has now become a very common phenomenon among hardcore Android device users. Rooting brings lots of advantages such as getting the superuser access, overclocking, disabling ADs on various applications, and so on. Almost all Android phones can be rooted. This includes Samsung Galaxy devices too. As we already know, there are various ways and a number of tools by which a user can root his device. In this post, we will tell you how to root Samsung Galaxy devices using the CF Auto Root and Odin tool.
And as Android is an open-source operating system, users can exploit its flexibility once they have rooted their smartphones. But, there is one software or tool that lets you root several phones via a single method. Thanks to Chainfire, who is a recognized developer, has created a tool called CF Auto Root that lets the user go through the same procedure to root a huge bunch of devices. And in this post, we will be guiding you on how to use the CF Auto Root tool to root the supported Android phones. So, that being said, let us get straight into the article itself: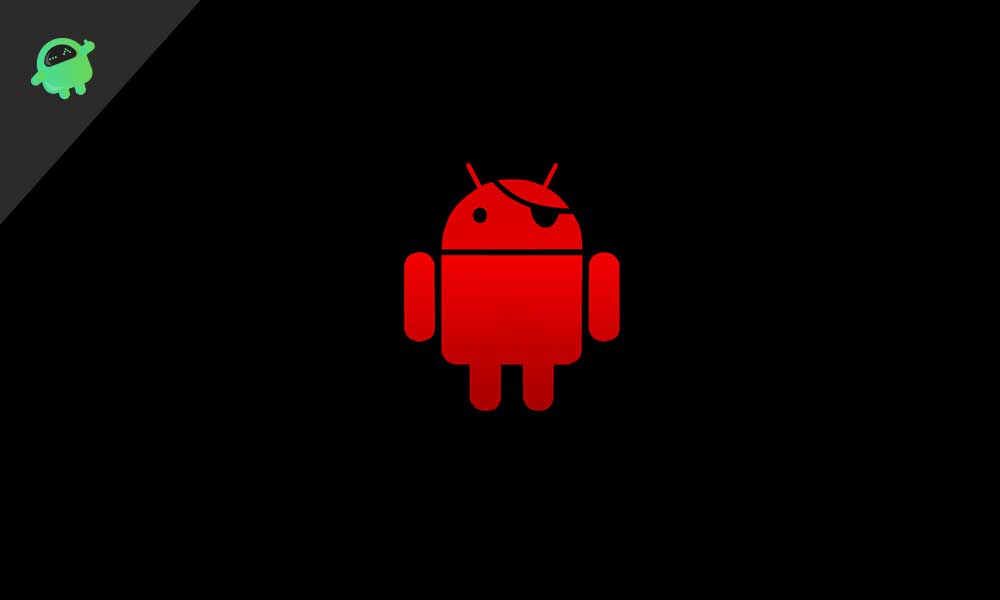 What is CF Auto Root?
CF Auto Root is a tool that can also be called a beginner rooting utility tool because there is just a single method to root almost 300 smartphones. Moreover, CF Auto Root lets you install any custom ROM once you have rooted your phone. The CF Auto Root is meant to be used in combination with stock Samsung firmware and is one of the quickest and easiest ways of rooting any Android smartphone. What basically, CF Auto Root does is it takes a stock recovery image and returns an automated rooting packages and then, installs and enables SuperSU on your Android phone so that apps can gain root access.
Advantages of Rooting?
Install any custom ROM like Lineage OS
Remove pre-installed bloatware
Block ads on any apps
Change the skin or other aesthetics of the Android
Improve the speed and battery life of the device
Make complete and full backups of the device
Install latest updates and also install beta-updates
Install mod applications, restricted apps
Warning
Before we begin with the use of this tool, I would strongly recommend you to create a backup of your device storage and all your files stored on your device. Rooting the smartphone will wipe off the entire data on your device. Moreover, it is advised to follow the steps mentioned in this post very carefully to avoid permanent damage or to brick your device. If anything goes wrong, the author or GetDroidTips is not responsible for it.
Pre-Requisites:
Now before we go ahead and use the CF Auto Root tool, let us make a list of pre-requisites that are required to unlock it:
Charge your phone
You need to make sure that your Android phone is charged to about 60% before operating it for unlocking the bootloader to avoid any boot loop issues during the unlocking process.
Download USB Drivers
In order to make your Android phone get recognized by your PC, you need to have proper USB Drivers appropriate to your phone installed on your computer. And for that, you can follow the link below to download the correct USB Drivers on your PC.
Download ODIN Software
Odin is used to flashing stock firmware file (in .tar or .tar.md5 formats) on Android-based Samsung devices and supports any Windows 10, 8.1, 8, 7, XP PC. You can install the latest Odin tool on your PC from the link given below:
Download Right CF Auto Root File
Note that there are different versions of the CF Auto Root available for 300 smartphones. So, you need to make sure to download the right CF Auto Root tool. And to do that,
You need to first find the Android device's model number.
Check for the Android version installed on your phone.
Once you have the above two information then, you can go ahead and download the right CF Auto Root tool by clicking the button below:
How to Root your device
Basically there are two methods that you can make use of via the CF Auto Root. The Odin tool method is obviously meant for Samsung smartphones, while the Fastboot method is meant for all other Android phones. Follow any of the two methods as per your convenience.
First Method: Root Using Fastboot
This method, as already mentioned above, is meant for all the other Android smartphones apart from Samsung.
Enter into the bootloader mode by pressing the Volume Down and Power button simultaneously.
Once in the bootloader menu,, connect your phone to the PC using a USB cable.
Download the CF Auto Root tool on your PC and extract it.
You will find 2 folders and 3 files, namely – oot-linux.sh, root-mac.sh, and root-windows.bat. You need to click on the file that corresponds to the operating system of your PC.
This will open a CF Auto Root command prompt.
Press any key to execute the rooting process.
Now, this will start the rooting process on your phone, and a red Android logo will come up on your Android smartphone.
Once the process is complete, unplug your phone from the PC.
And that's it.
Second Method: Root using ODIN Tool
This method is meant for any Samsung phone.
Boot your phone into the download mode and unlock the bootloader by pressing the button combo to enter the download mode. The button combo is: Hold Volume Down + Volume down and plug in your PC.
Connect your phone to the PC using the USB Cable.
Download and extract the contents of the CF Auto Root zip package.
Head over to the folder where you have extracted the CF Auto Root and click on the Odin3-v3.X.X.exe and run it as administrator.
Once the Odin tool loads up, you will see ID:COM field turns blue.
Click on the AP button and load the CF-Auto-Root-XXX-XXX-XXX.tar.md5 file.
The log tab shows a message that says Leave CS.
Press the start button to root your device.
The root process will begin automatically
That's it!
Verify Root
In order to verify that your phone has been rooted, download the app called Root Checker from the Google Play Store or by clicking the button below. Once you have downloaded the app, just press the Verify Root button and grant the SuperSU access. If the root is verified, you will see "Congratulations! Root access is properly installed on this device!".
So, there you have it from my side in this post. I hope you guys liked this post and were able to root your Android smartphone using the CF Auto Root tool. Let us know in the comments below if you come across any issues or errors. Until the next post. Cheers!