In this tutorial, we will show you the steps to change the default video player on your web browser. The built-in media player in your browser is just about sufficient to play your preferred videos. However, they mostly do this bare minimum and don't behold any additional useful functionalities. Changing the video resolution, incorporating subtitles, and starting off from the last left point is just too much to ask from a player that is baked into your browser.
Well, in some instances, they might not be even able to play or stream a video of less-known formats, since they are mostly focused on running the universally accepted MP4 formats. Any slight deviation from this format and you might end up on a disappointing note. However, with a help of a pretty nifty workaround, we will show you how to change the default video player on your browser. Follow along for the detailed instructions.
How to Change Default Video Player On Your Browser?
In this guide, we will be focusing on the three most popular web browsers aka Chrome, Opera, and Firefox. To carry out this task, we would be making use of various third-party extensions. These will allow you to play your preferred videos via a different player than what your browser has to offer. So without further ado, let's begin with the guide.
Change Chrome's Default Video Player
There are three different extensions for the Chrome browser to carry out the aforementioned task. Let's check them out.
Play in VLC
VLC Player has for long been the go-to video player for many users. The fact that you could now integrate its functionality with the most famous web browser further adds to the usability score. In this regard, the Play in VLC extension does an impressive job in identifying all the playable audio and video files on a webpage. It will then list out the total number of such files right at the Omnibox (address bar).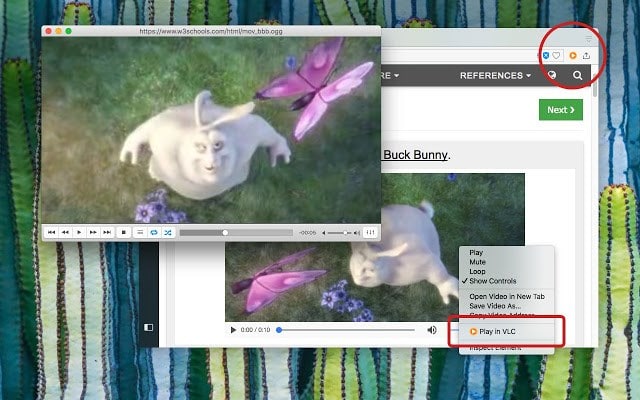 You could then select your preferred video and send it directly to the VLC player. Likewise, its support for the right-click context menu makes the job much easier. You simply have to right-click on the video that you come across on your Chrome browser and select the Play in VLC option. So if you wish to change your browser's video player to VLC, then your search stops here.
Media Player Video/Audio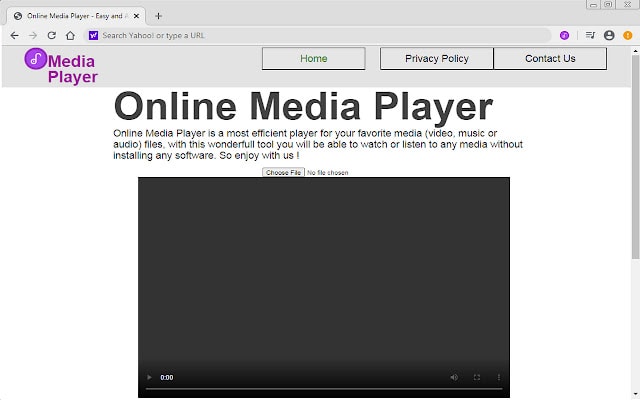 If you are just looking for a simple extension that just about does its job without much flair, then this should be your go-to choice. Although it doesn't behold a plethora of features, what it does has is sufficient to carry out the required task.
Media Player
Making use of JavaScript, this extension allows you to play the videos that you come across while browsing the web on Chrome. The ability to support both the local video files or load one from the online source proves to be the icing on the cake. All that is needed from your end is drag and drop the video to this player and it will take care of the rest. Likewise, it also supports subtitles and could be loaded the same way as you did for the videos (drag and drop).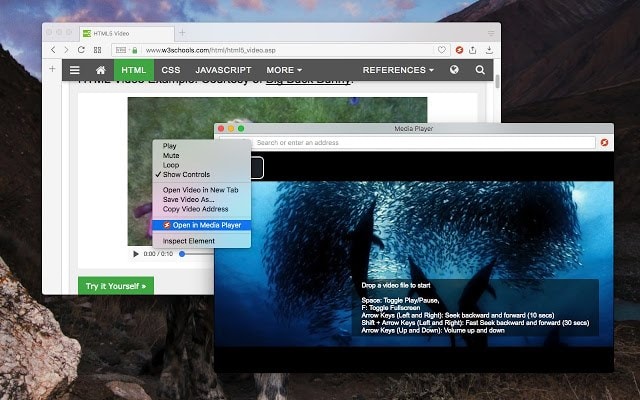 Just make sure that they are in SRT or VTT format. Then it also has some shortcut functionalities baked in. These include using the F key toggle full-screen mode, using the Up and Down arrow to increase or lower the volume, or the left and right arrow key to seek backward and forward 10 seconds. This powerful and feature-rich extension makes it pretty easy to change the default video player on your browser.
On Opera
If you are using Opera browser and wish to change the default video player, then there are different extensions to help you out. Let's check them out.
Send to MVP Player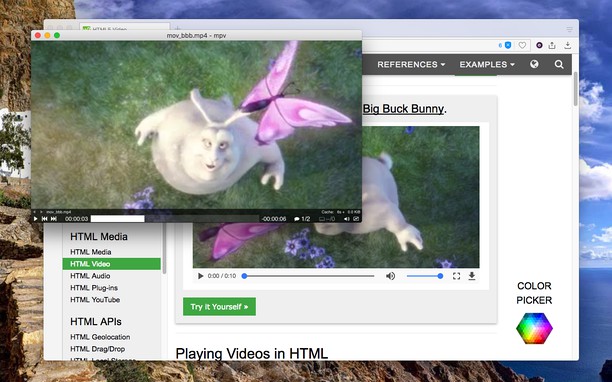 This extension scans each webpage and will bring up the send to MPV" player option as and when it detects the stream-able media. Furthermore, the extension is quite lightweight and goes to the non-persistent mode when in the background. As a result, it doesn't end up hogging unnecessary resources.
Flash Player for YouTube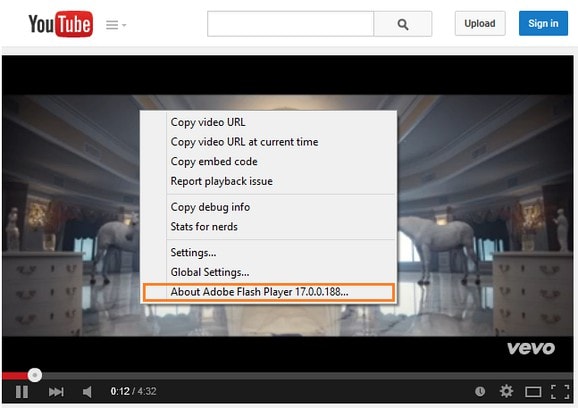 As is evident from its name, this extension changes the default YouTube player to Flash. It is extremely lite-weight and consumes resources up to a minimal amount. Apart from the lower CPU and RAM consumption, there is another handy advantage of this Flash Player compared to the HTML5 Player. It allows you to choose from many different video resolutions and hence the preferred extension to change the default video player on your browser.
Change Mozilla Firefox's Default Video Player
The security enriched Firefox browser also has two nifty extensions for the said purpose.
Video Player
This extension gives you the option to play your preferred video via the local disk or a remote resource using the standard caching method. For the unawares, this straightaway leads to uninterrupted media streams. But that's not all.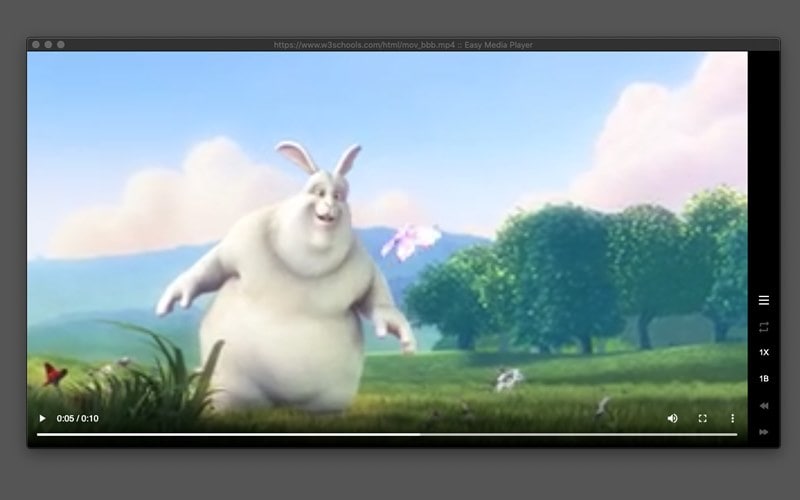 With its ability to boost audio up to 300% of the original and increase the playback rate speed up to 8 times, it has managed to catch quite a few eyeballs. Likewise, you could also play the audio or an entire album in continuous loops. So apart from its quite simple name, everything else seems to be quite advanced in nature.
HTML5 Video Everywhere
Giving you a much-improved performance and stable video-playback experience, this extension supports a plethora of popular streaming sites. Some of the noteworthy ones include YouTube, Vimeo, Dailymotion, Break, Metacafe, Lego, among others. Definitely, a handy option to change the default video player on your browser.
With this, we conclude the guide on how to change the default video player on your browser. We have covered three of the most popular browsers in the form of Chrome, Firefox, and Opera. If you have any queries concerning the aforementioned steps, do let us know in the comments section below. Likewise, here are some iPhone Tips and Tricks, PC tips and tricks, and Android Tips and Tricks that you should check out as well.