You are installing the Adobe Creative Cloud, and in the end, you see you have installed it in the wrong language? Working on software in an unknown language can be a hard and tumultuous task. You will have trouble finding tools, save options, and much more. So it is ideal to install Adobe CC in either English or in your regional language. But if you installed it in some unrecognized language, then you can easily change the language in the Adobe Creative Cloud App.
There are essentially many methods of changing the app language. Thankfully in Windows 10, you can change language settings for app withing the main settings tab. This will give you enough room to edit or change language settings for Adobe Creative Cloud. But first, let's get to see what's new with Adobe CC.
Also Read
How to Fix Adobe Illustrator SVG Export Issue
/note]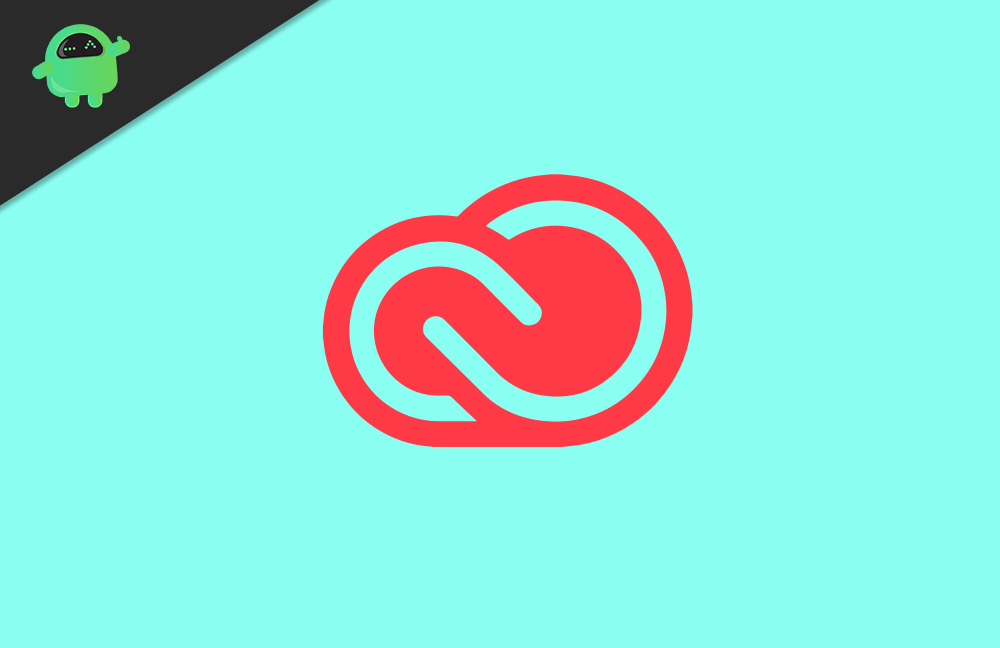 What is adobe creative cloud?
Adobe creative cloud is a set of Softwares and services provided by Adobe Inc for its customers. The package includes apps for photo, video, and audio-related creativity tools like Photoshop, Premiere, Audition, etc. Working in a native language helps us to understand better. This leads to more productivity. Else, you've chosen a language by mistake, but want to change it now.
This complete package comes with 25+ languages to choose from. But, by default, the suit installs the apps in default system language. But if you choose to change it to meet your requirement, you can do that easily. So, in this article, let us see how to change the language of the software to run in your Native language.
How to change the language in Adobe Creative Cloud
Changing language settings for Adobe Creative Cloud is easy, and there are three ways to do it. You can use any one of them to change settings. Make sure to reboot your PC to check the language change effects.
1. At the stage of Installation:
If you wish to use the software in your native language, you can choose it at the time of download itself. Head over to the official download page of Adobe CC, and Select System OS. After that, select Language and click download. You'll be good to go.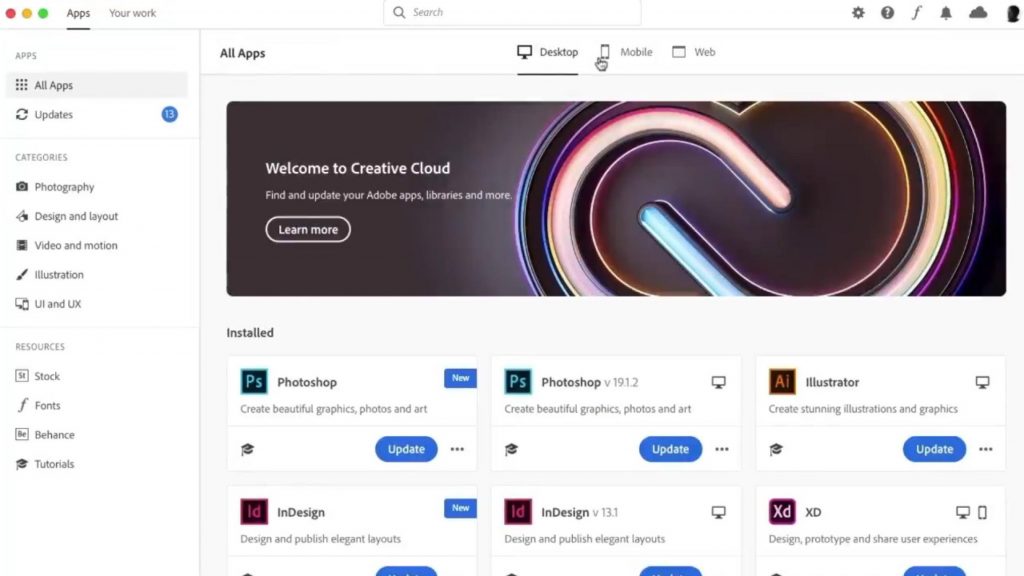 2. From the App Preference:
If you didn't select language preference while installing, but you wish to change post-installation, you can do it from the Preferences menu in Adobe CC settings.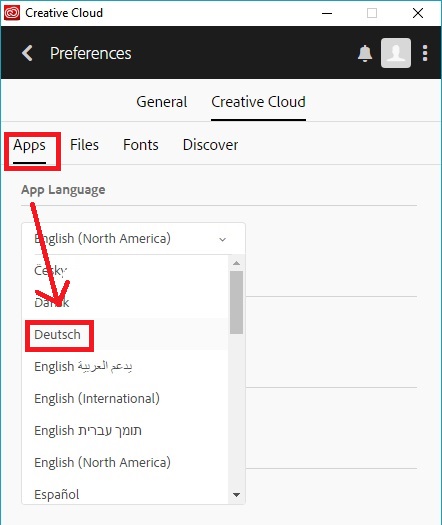 To do so, click on the three dots in the Adobe CC desktop app, click on preferences. Then, click on the Apps tab, Click on App Language, and select your preferred language from the drop-down menu. Finally, click on Apply to save the changes. This change only takes effect from future installations. This means you've to re-install a CC app in order to change its language.
[note color="blue" title_tag="p" title="Also Read"]
What Is CCXProcess on Startup? How to Disable It?
3. Changing System Language:
As already said, the CC installs in the Default System Language, installed on your PC. So, changing the PC language will also change the Adobe CC app language. To change Language on your windows PC, Go to Settings > Time & Language > Region& Language and select your preferred language and set as Default.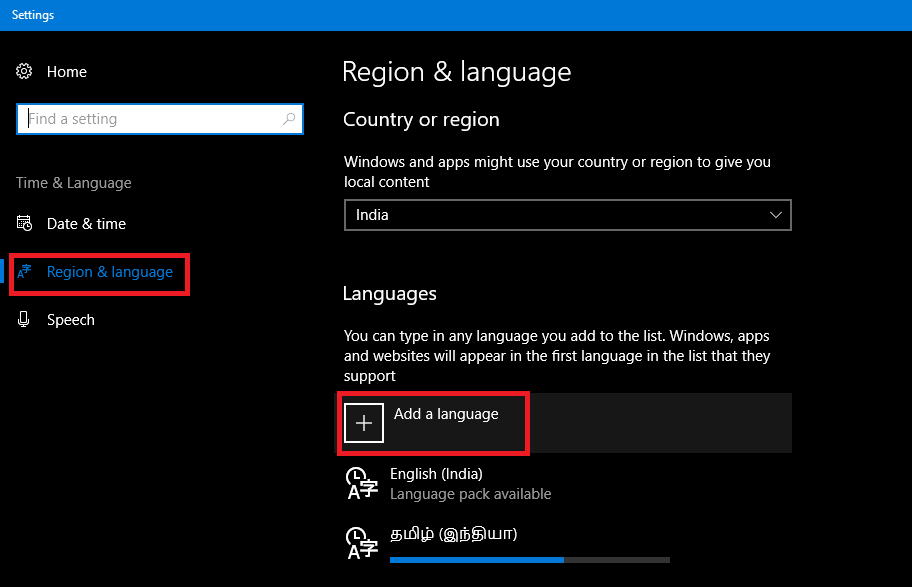 You can add your language, if not added already. Now, if you launch your CC app, you can see if the changes reflect there.
Conclusion
It's hard to learn a foreign language to show our creativity. Native language helps us to understand things in a better way. So if your native language is available for use with your app, give it a try. You might find some interesting outcomes from this.