Unlike other apps like Whatsapp, Line app doesn't allow you to change your country or location easily. If you want to change or update your phone number, you have to enter a phone number of the existing country. Luckily there is a workaround for this. So in this article, we are going to explain how to change your country in Line app without losing any chats.
Line is a multi-purpose messaging app, based in Tokyo. Unlike many other messaging apps like Whatsapp, Line offers many interesting features that can be helpful. For instance, this app houses news feed, official accounts, and small social media-like features called Timeline.
But in case you already have made your Line account and want to change your location or default country, then this guide will definitely help you out.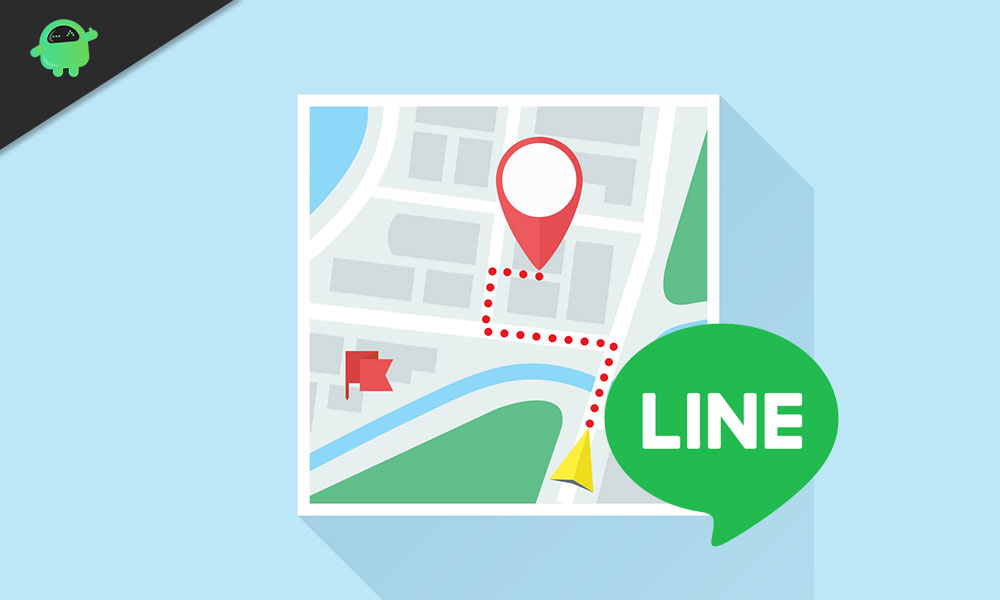 How to change location or country in Line chat app?
Basically, the process can be divided into three main parts. They are:
Backing up chats and reinstalling Line app.
Signing back in with new country's phone number
We are restoring chats using the backup.
Let us explain these, one by one.
Step 1: Backup chat and reinstall app:
Now first we have to create a backup to restore it on the later stage to get our chat history back. To backup follow these steps:
Note: If you do not remember your account password, it is advised that you reset it first. Because it is required to log back in, the same applies to email ID if you're planning to login using your email address.
Open chats from the bottom corner and select on the chat you wish to backup.
Now click on the three lines to the top right corner and select other options.
Finally, click on Export chat history and follow those simple instructions on the screen.

Alternatively, you can backup entire chats to Google drive using these steps:
Navigate yourself to More > Settings > Chats and click on Backup and restore chat history.
Tap on Backup to Google drive.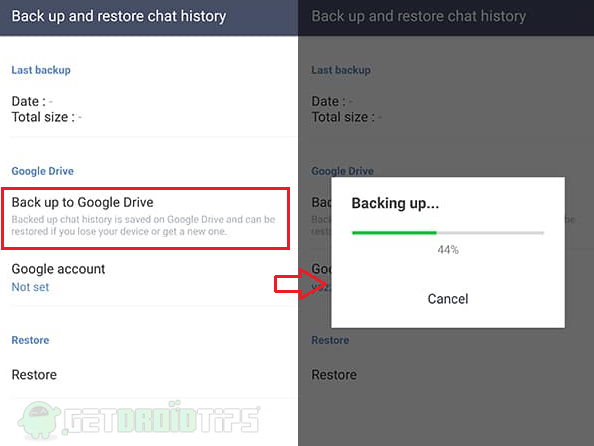 Once everything is backed up, now simply uninstall Line app and reinstall the latest version from the store. Now you can proceed to step 2.
Step 2: Signing back in:
Now that we have reinstalled our app, its time to sign back into the account. Follow these instructions:
Open the app, select the country you are going to change to, and provide the new phone number. Tap on next.
Now it will ask for confirmation text received on the number enter the text and hit next.
When it asks, "Do you already have an account," tap on "Yes transfer my account".
Now you have to tap on login with the previous number and enter the previously used phone number.
Finally, it will ask for a password, give the password that you used to log into your account.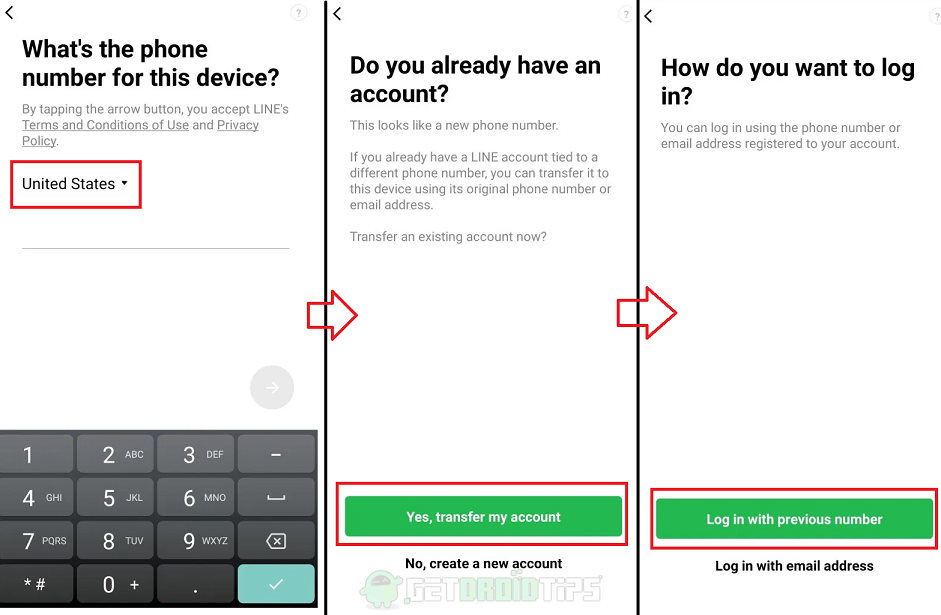 Step 3: Restoring chat backups:
Now that you've transferred your account, you can restore your chats at the end of step 2. Else if you've skipped, you can manually restore them by following these methods:
Go to settings> Chats >Baclup and restore chat history, as mentioned in step 1.
Now tap on Google account and select the account on which the backups are present. If you do not see the account, you can add them by selecting add new.
Once selected, you will now be able to see a Restore option in the end.
Tap on it and follow those simple procedures to restore chat history to your new app.
Conclusion
Now you've changed your country or location on your Line app without compromising any data. So you can see, these methods are very simple and quick.
I hope with this article we've helped you to change your location without any issue. This same method can be used to change phone numbers within the country as well. But there is a straight way of doing that without any lengthy methods or procedures.