You may have bought a new sim and want to use a Line with the new number. Now, there is no simple way to change phone number in a Line chat app, but there are a few workarounds which we will discuss down below.
Unlike other providers such as Whatsapp or Telegram, Line offers many interesting features that help its users to choose against its competitions. Apart from features such as messaging and video chatting, features such as timeline, AR emojis, and stickers make it more appealing to users. Even Line supports official accounts so that the business people can update news and offer coupons regularly.
Line also features open chat, a place to find new friends to chat with. Again the timeline features serve like a small social media where users can share photos and videos. Features like face play and filters make it more fun to use.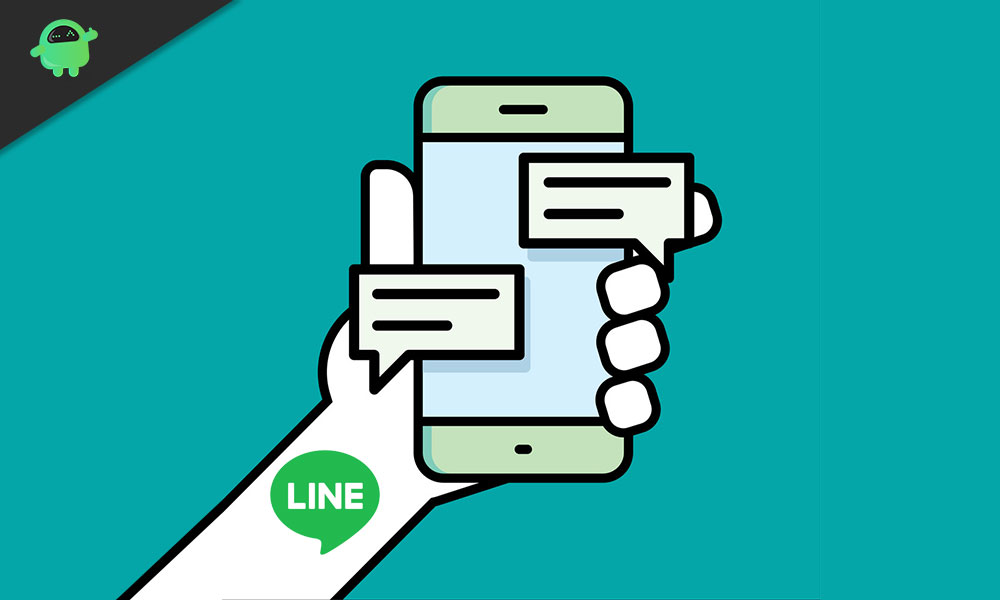 How To Change Phone Number in Line Chat App
We are going to cover two cases or scenarios where this article might help. One is when you already have a working app and want to change the number. The other one is where you've just installed the app but want to use a different number. Were going to see both scenarios one by one.
Case 1: Already working app
If you have the app working, the process becomes more simple. But you cannot change the country code. If you want to change country code, there is a workaround., jump to case 2 and read it completely. Do not start in the mid-half. Else, follow these steps:
Tap on More from the main screen of the app and tap on Settings.
Now tap on Account and tap on Change near the phone number.
Now tap on Change the phone number and enter your new phone number on the next screen.
Finally, tap Ok, and you'll receive a confirmation code on your new number.
Enter those numbers into the app and tap Next.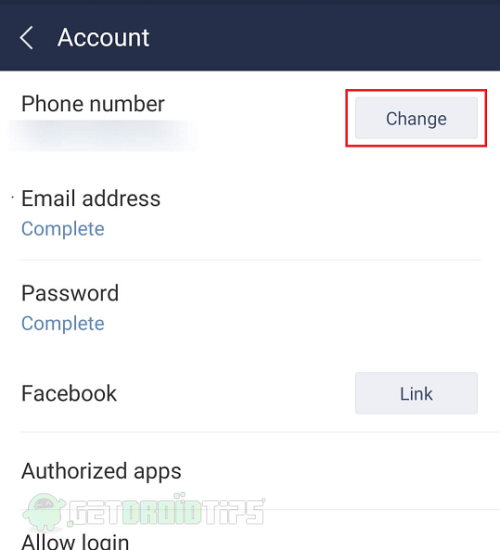 Congratulations, you've just changed your phone number.
Note: You cannot create multiple accounts for the same number. Hence if you've entered a previously used number, the old account will become inaccessible.
Case 2: New Installation
So, now if you've just installed the app, but while entering, you want to use a new number instead of the old one for some reasons, follow these steps:
Open the app and select your country and provide a new number and tap on next.
Now enter confirmation text received on the new number, and tap next.
Now you'll be asked if you already have an account, tap on it, and select using Phone number.
Finally, provide the old number and provide your password that you used to create the account previously.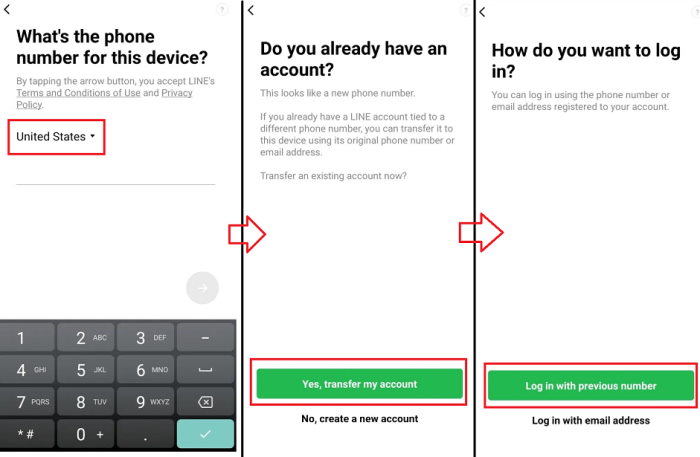 And in the end, you've changed your number on Line app.
For those who want to change their country code on the already working app, follow these methods:
Backup your chat by going into Settings>Chat> Backup and restore and tapping on Backup now.
Uninstall and reinstall your line app.
Continue the methods mentioned above, and in the end, you'll be asked to restore the backup.
Click on restore. Now you've successfully changed your phone number along with country code.
In case you've skipped restoring at the end of the step, you can do it manually. Just navigate back to settings>chats>backup and restore.
Now under Google account, select the account on which the backup exists and tap on the restore button. The restoring process will state, and you'll get back your chat history.
Conclusion
As you can see, changing phone number on Line chat app very easy. It won't take much of your time but do it patiently. Because if you rush, you may end up wiping your entire chat history. So its highly recommended to take a backup. Line also provides methods to backup to Google Drive or iCloud based on the device OS you use.