In this tutorial, we will discuss the steps to become a chef in BitLife. This game offers a plethora of things to try out. We have till now discussed in-depth regarding how to successfully become a dentist, farmer, and a social media influencer. Apart from that, we have also listed detailed instructions o how to get hold of all the 40 ribbons in this game. All these require your complete dedication and a little bit of luck. However, with Chef, things are different.
Strange as it may sound, but becoming a chef is more along the lines of playing on your luck. The initial prerequisites could easily be dealt with. However, it is the latter that causes an issue or two. More often than not, you wouldn't be able to apply for the job in the first place. This is because it might just refuse to show up. But still, we have managed to find out a workaround that should make applying for the chef in BitLife pretty easy. So with that in mind, here are the required instructions.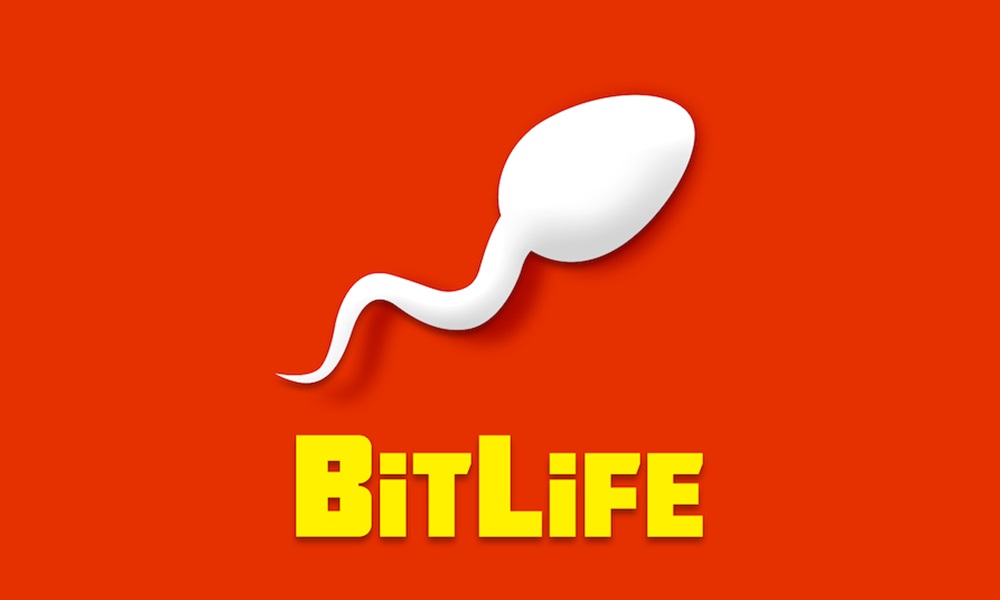 How to Become a Chef in BitLife
While some might say that becoming a pilot is the toughest job in BitLife, it seems this notion is changing with time. Well, just do an online search and you could see the number of users agitated with not being able to become a chief- due to the lack of first-hand knowledge.
Therefore, we decided that this needs a separate and detailed explanation. So if you are looking to become a chef in BitLife but are unable to do so for whatever reason, this guide will come in handy. So let's begin with the instructions.
To start with, you will have to apply for Apprentice Chef, the Short Order Cook, or any of the Junior level jobs available in a restaurant at that point in time. However, before applying for these jobs you need approval. This approval states that you must have graduated from the community college and should also have gained three years of work experience. These 3 years of work experience should be linked with this domain itself, for example, you could work as a low-level chef or apprentice.
Education Qualification Needed for a Chef
The best part about this is that you won't have to go to university. Once you have passed the high school just enroll yourself in the community college. Although it might ask you to go for higher education, refuse that offer right away. Head over to the occupation menu and click on Education and then apply for the Community College.
Furthermore, you don't even have to maintain a sufficiently high level of intelligence. Keep it around 65-70% and that should be enough for the apprentice job. Along the same line, make sure to maintain a healthy lifestyle and avoid depressions and diseases, etc.
Applying for the Chef Job in BitLife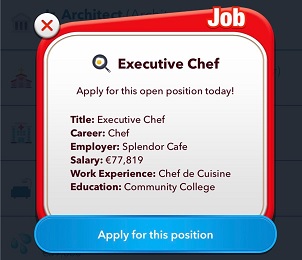 Once you have completed college, you will then have to gain work experience in this field. Although there isn't any official wording on this period, yet it is recommended to show at least 3 years of work experience on your resume. You could apply for Food Runner, Dishwasher Food Runner, and other similar jobs.
Once these three years are completed, you could apply for the Apprentice Chef job. However, this is where things begin to go south. While other jobs might be available in the listing, the same can't be said for the job of a chef in BitLife. You will have to spend a lot of time checking these lists time and time again until it becomes available. Or there's a handy way out.
You could try out the Shuffle method. What you could do is close the game and then relaunch it. Doing this will shuffle the job listings. Continue with practice until you see the Apprentice Chef or even the Short Order Cook job. As soon as it becomes visible, apply for it right away.
Furthermore, if you work there for 20 or more years, then you could get promoted to the next higher level. Beginning with the Short Order Cook, here is the promotion ladder that you will be following: Short order Cook > Line Cook > Apprentice Chef > Chef Tournant > Chef Grade Manager > Junior Sous Chef > Saucier > Sous Chef > Chef De Cuisine > Executive Chief.
Conclusion
With that, we conclude the guide on how to become a chef in BitLife. Although the said job is no easy task, yet the given instructions should help you out. Do let us know in the comments what you think of these tips. Likewise also check out our iPhone Tips and Tricks, PC tips and tricks, and Android Tips and Trick.