Here are the required steps to become a dentist in BitLife. There's quite a lot of job options at your disposal in this real-life text-based simulation game. You could be an engineer, get psychology or doctorate, become a doctor or a dentist. One of the missions involves you becoming a dentist successfully. But do keep in mind that it is not an easy job at all. Let alone becoming a dentist, even getting your application accepted in the first place is itself a challenge.
There's quite a lot of requirements that you need to meet before applying for the dentist. Well, you could still apply for this post even in your college days. However, chances are your application will be outright rejected. So always keep in mind the below-mentioned tips to successfully become a dentist in BitLife.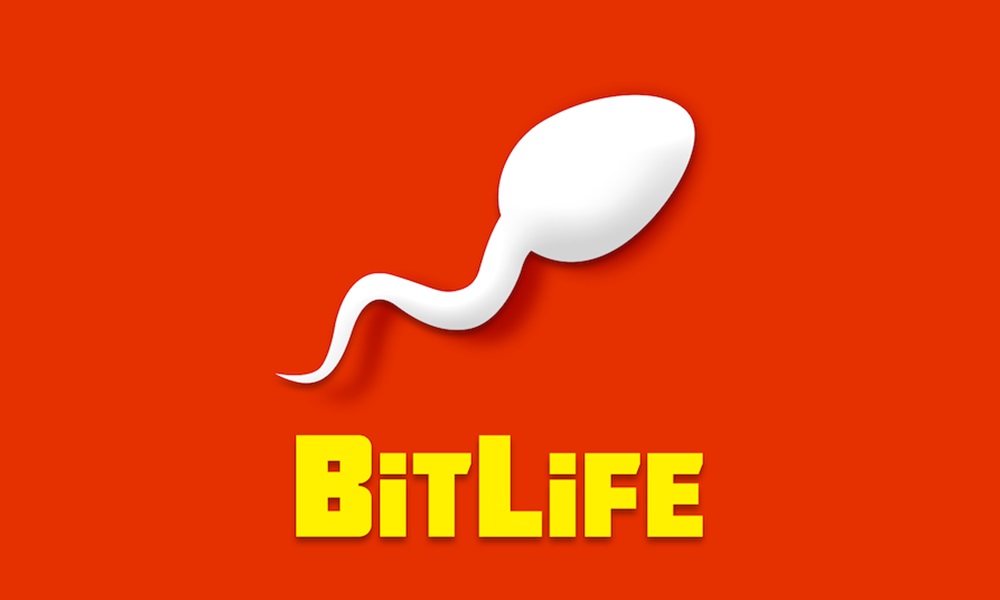 How to Become a Dentist in BitLife
If you are facing difficulties in trying to find out the ways to become a successful dentist in BitLife, then you are not alone. Many users are sailing on the same ship as yours. Given below is just one of the many user's requests on the said topic.
So if you want to become a dentist in Bitlife, then there are quite a few prerequisites to meet. The first and foremost requirement is successfully clearing out of school and joining the college. When you are looking to apply to a college, keep on studying and find ways to improve your knowledge. On that note, studying in the library is one of the best ways through which it could be done.
As soon as you turn 18, you should apply for the college immediately. While in the college, as and when you get free leisure time, keep yourself engaged in studies. At the same time, try and increase the smart meter as much as possible. This will come in handy later on in your carrier.
One of the benefits of having higher ratings in school is that you could easily apply for a scholarship. This will save you from paying for college fees. And while applying for the college, make sure to choose the Biology stream.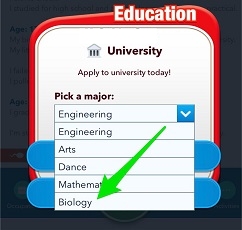 Then as you did in school, devote maximum time to studying in the library. This will increase the smartness level further up. At the same time, make sure to stay away from any unlawful activities because this will then harm your overall career and intelligence level in particular.
When to Apply for Dentist Job
Once you have completed college and finished the biology course as well, you could then apply for the dentist's job in BitLife. Again, you will have to carry on doing the same activities that you have done in your school and college life. That is to study hard, reading books, and head over to the library during leisure time.
Why we are pressing more focus on the intelligence of the character is because, with a higher intelligence level, your character will have a much higher chance of getting accepted to the dentistry program. And once you have completed your stipulated time in the dentistry school, you could pretty easily apply for the job and get selected as well.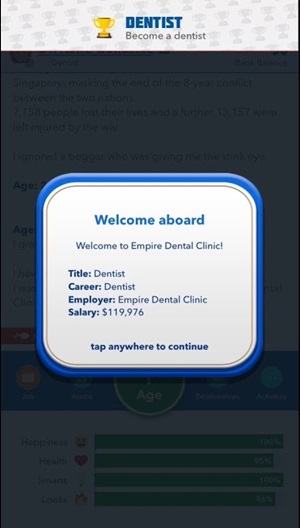 As you might have seen, becoming a dentist in BitLife doesn't require much of an effort. It's just that you have to keep working hard and study throughout to increase the character's intelligence meter (the smartness level). If the smartness level is 85 or above, then only you have any chances of getting selected for Dentistry in BitLife.
On the other hand, if your character meets this requirement, then you should regularly keep on checking for job offers. If the job isn't available as of now, then you could get enrolled in some other side activities. These include working as a factory worker, etc. Once you notice the job is again back, apply for it right away.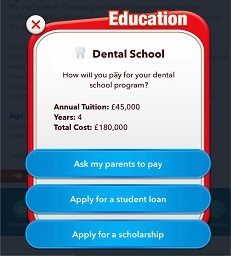 Conclusion
With this, we conclude the guide on how to become a dentist in BitLife. To recall, you should have completed school and also should be having a sufficiently high level of smartness. The latter is needed nearly at every stage of your life. Anything below 85 and your hopes of becoming a dentist might be quashed right away. So if your character is having the smartness level below the minimum required criteria, then it is better not to apply him for this course as of now.
Head over to the library and keep yourself engaged in studies for a considerable large period. And once your every level 85 or above, you could apply right away and hopefully get selected as well. All the above tips we mentioned should help you in becoming a dentist in BitLife with ease. On that note, here are some iPhone Tips and Tricks, PC tips and tricks, and Android Tips and Trick that you should check out as well.