Turning on your Flashlight is quite a simple task on your iPhone. You must swipe down from the top-right corner to bring the Control Centre. Then you can click on the Flashlight icon to turn on your flashlight. But what if you want to control the Brightness of the iPhone's Flashlight?
Most iPhones do have ambient + LED light flashlights at the back. And by controlling such lightning, users can control iPhone's flashlight brightness at their convenience.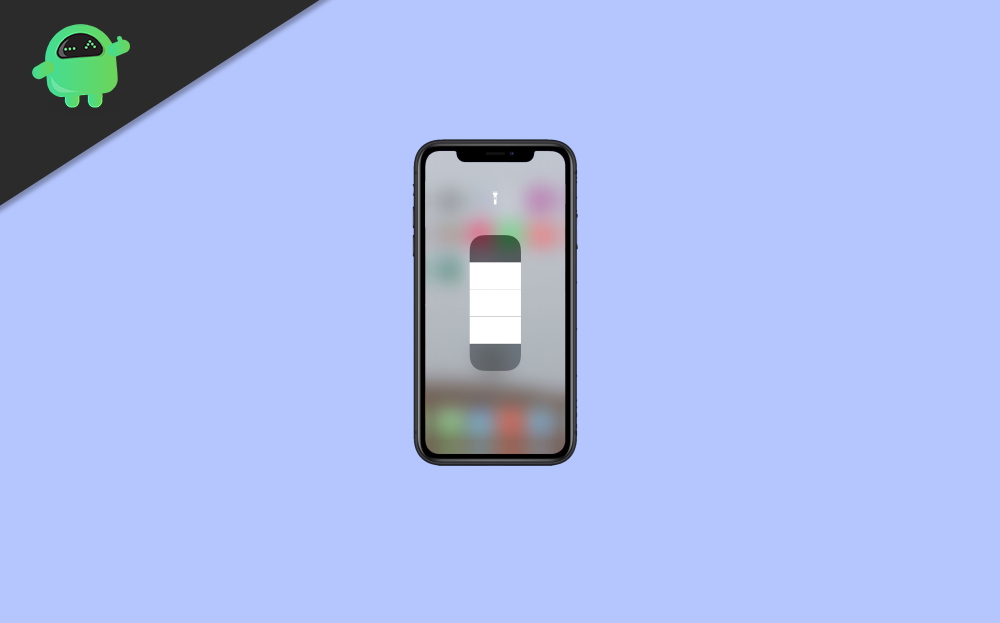 How to Control iPhone's Flashlight Brightness
iPhone users don't need a third-party application to control the flashlight's brightness. iPhone has an inbuilt slide for Flashlight brightness that you can adjust. To do so, follow the simple steps mentioned below.
Step 1: First, you will have to turn on your Flashlight. Therefore, on your home screen, swipe down from the upper-right corner of your screen to bring the Control Center.
Tap on the Flashlight icon to turn on your iPhone's Flashlight.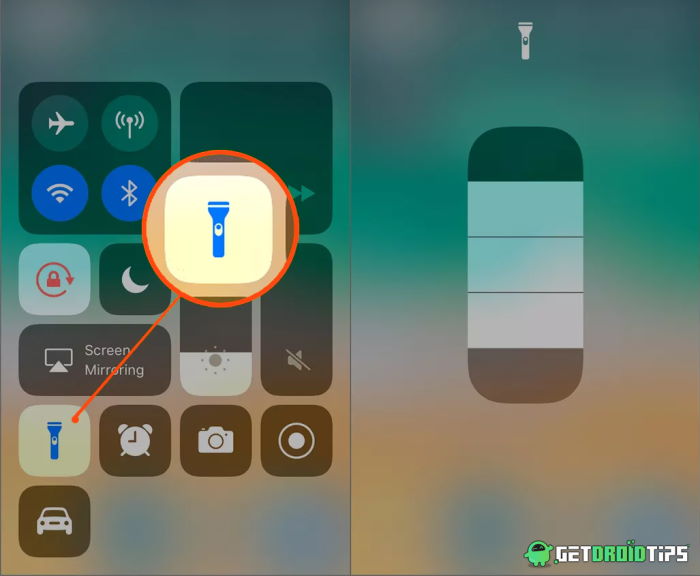 Step 2: Now, Long Tap on the Flashlight icon to bring the Flashlight slider. Here, you can Slide up to increase the brightness or Swipe down to reduce the brightness of the Flashlight. Tap anywhere on the screen to close the Flashlight Brightness slider screen.
Conclusion
Controlling iPhone brightness can help you are in certain situations where you might ness less intensity light or vice versa. It's great to see that the function is inbuilt, and you don't have to download any third-party shady app for such a tiny task. If you're interested in more such technological tips, follow our iPhone tips and tricks guide.