The Crunchyroll anime streaming service offers a huge library of simulcast anime. There is usually an hour after the original airing of a simulcast episode that the episodes can be viewed online. One Piece, Ace of the Diamond, Black Clover, In/Spectre, My Hero Academia, and Black Clover are among the 40 simulcast shows currently available on Crunchyroll.
When it comes to video streaming services for anime fans, they are spoiled for choice. There are a lot of places to watch movies and cartoons online nowadays, and Crunchyroll is one of them. But there are some buffering issues with Crunchyroll, and this guide is all about that. Here you will learn how to resolve the Crunchyroll Buffering issues. Therefore, in case you are also facing the buffering issue, make sure to perform the fixes mentioned below: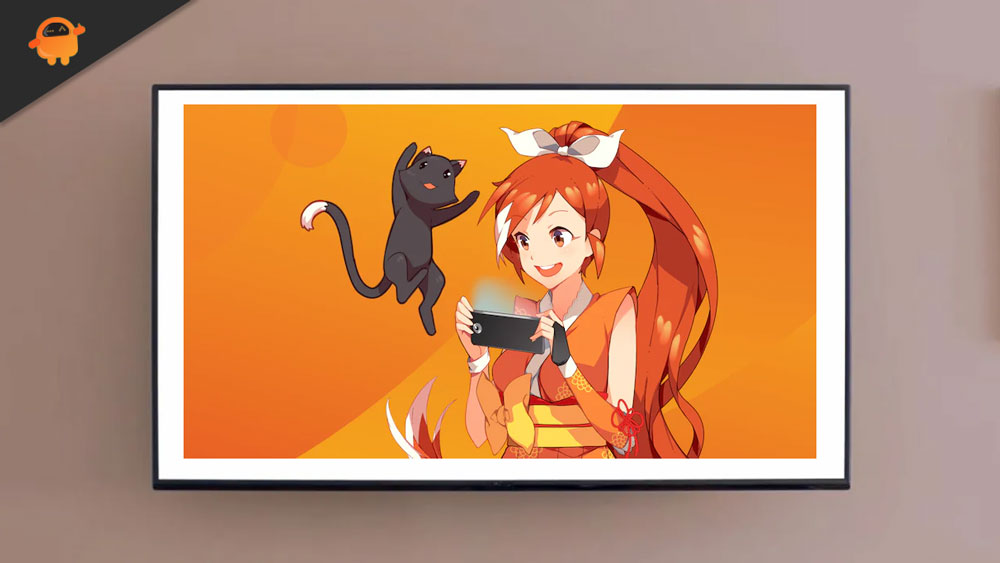 Why is Crunchyroll buffering?
Through the Crunchyroll app for iOS, Android phones, or any game console platform, subscribers can access their favorite Crunchyroll content on the official Crunchyroll website or on their desktops or laptops through the official Crunchyroll website. Here are the top reasons why Crunchyroll buffers so much.
Internet connection is inconsistent and poor.

It is difficult to watch videos through the app due to its small buffer size.

Problem with the Internet service provider's network.

There is an issue with the outdated Flash Player on Crunchyroll.

Problems with desktop plugins.

Cache memory is full in the browser.

Xbox Crunchyroll may be unable to handle too big video queues.

Buffering issues can occur on any device, whether it is an iOS or Android mobile device.
In most cases, Crunchyroll constantly buffers for these reasons. It is important that you pinpoint the specific reason for the Crunchyroll buffering in your particular device in order to come up with the best solution to fix Crunchyroll buffering.
How To Fix Crunchyroll Buffering Issues
Fixing the Crunchyroll buffering issue isn't going to be very tough for you; you can resolve this problem by performing some simple methods below. So, let's get started with them:
Fix 1: Resolve The Internet Connection
You can't stream anime through Crunchyroll if your internet connection is down or malfunctioning. It is best to check your WIFI signal when you are trying to connect to the internet.
Ensure that your router is plugged in and turned on. An issue may be indicated if the light flashes red. Make sure you have plugged in the ethernet cable if you use one.
Try a different network.

Reconnect the WIFI router after unplugging it.

Contact your internet company to ensure there is no outage or other problem with your internet service.

You may need to purchase a new ethernet cable if yours appears damaged or isn't working.
Fix 2: Check Your VPN
It is only available in the United States that Crunchyroll's streaming options are available. Make sure you are connected to a US server if you are using a VPN. You can check the location of your VPN by checking the location on your VPN. Changing to one that is within the United States is the best option if it is outside. To reset your Crunchyroll settings, restart your browser and the app.
Fix 3: Disable Ad Blockers
If you watch a lot of Crunchyroll, you are probably aware that they run a large number of ads that can be distracting and annoying. If you are using ad blockers, this can interfere with the app and cause it not to work as it should. Make sure to disable them and then restart the app and see if it works.
Fix 4: Restart Your Browser
You may experience problems with your browser at any time, regardless of the version you are using. Once you have exited, wait a few minutes before starting it again. If it still doesn't work, restart it.
Fix 5: Disable Antivirus Software
There is a possibility that you are using anti-virus software if you are using a PC. You may accidentally block Crunchyroll because this software thinks it's a threat. If you want to try disabling it and then relaunching it, you can do so. Whenever you are finished watching Crunchyroll, make sure you turn it back on.
Fix 6: Clear Your Browsing Data
Once in a while, it's a good idea to clear your cache. If you wish to delete your passwords, you should write them down somewhere before doing so.
Follow these steps to clear your cache if you are using Google Chrome:
Open

Google Chrome

.

Type

chrome://settings

into the search bar.

Select

Advanced

from the menu.

Select

Clear browsing data

.

Check

all boxes

.

Click on

All Time

.

Select

Clear Data

.

You'll need to restart your browser after it's finished.
Fix 7: Check the Crunchyroll Server Status
An online site such as DownDetector.com can let you know how Crunchyroll's servers are doing. Users will be able to see if other users have experienced any problems or if any server problems have been reported. Most reports are fixed within a few hours if Crunchyroll has received them.
Fix 8: Change the Video Quality
With your limited internet connection, you may not have sufficient internet bandwidth to support your selected video quality to solve the Crunchyroll constant buffering issue. To ensure speed of your Internet connection speed, you must first run a speed test.
Fix 9: Tackle Adobe Flash Player plugins
Because Crunchyroll relies on older technology, such as the Adobe Flash Player plugin, which is outdated, it may be the reason why Crunchyroll buffers so much. It can be fixed by just uninstalling the old version and reinstalling the new one.
Fix 10: Reinstall the Crunchyroll App
If you are unable to complete the reset, you should try reinstalling. You can reinstall the software by following these steps:
Hold down the

Windows key

.

Click on the Start button.

Select

Settings

.

Choose

Apps

.

Select the

Crunchyroll

app.

Click

Uninstall

.
You can uninstall Crunchyroll on a Mac by selecting it from the App Store and then clicking Uninstall.
Fix 11: Stop Other Data-Hungry Applications
In order to avoid Crunchyroll buffering due to data shortages, shut down all of your other data-hungry applications, including social media applications, while streaming your favorite Crunchyroll content.
Although you may already know why Crunchyroll buffers and what is the most probable solution to fixing Crunchyroll buffering, there are still more effective and economical ways to resolve Crunchyroll buffering. Due to the redesigned and highly customizable features and technologies of the Y2Mate Crunchyroll Downloader, you can enter an endless world of offline entertainment without any restrictions, limitations, or dependency on the online world.
Fix 12: Reset the Crunchyroll App
There are always issues that can be caused by apps on Google Play and Apple, so resetting them is always recommended.
Here are the steps you should follow if you're using Windows to reset the app:
Hold down the

Windows

key.

Click the

Start

button.

Click on

Settings

.

Click on

Apps

.

You can choose

Crunchyroll

from the app list.

Go to

Advanced Settings

.

Hit

Reset

.
You should close it and reset it before reopening it. You can open the app after a few minutes on a Mac by quitting the app.
Also Read: FIX: Crunchyroll Not Working on PS4 PS5 or Xbox Consoles
So, that's how to fix Crunchyroll buffering issue. We hope that this guide has helped you. Furthermore, in case you need more info, comment below and let us know.