Cyberpunk 2077 is a proper action-adventure RPG. Although it had a rough start, it still, overall, amazingly manages to regain its stardom. It revolutionizes the mechanics of side quests, character development and, without any doubt, lays emphasis on one's decisions. But did you know that you can also use Cyberpunk 2077 Mods to play within the game to get extra benefits? Yes, and that's today's topic too. So, sounds interesting? Then, without creating so much buzz, let's get started with it.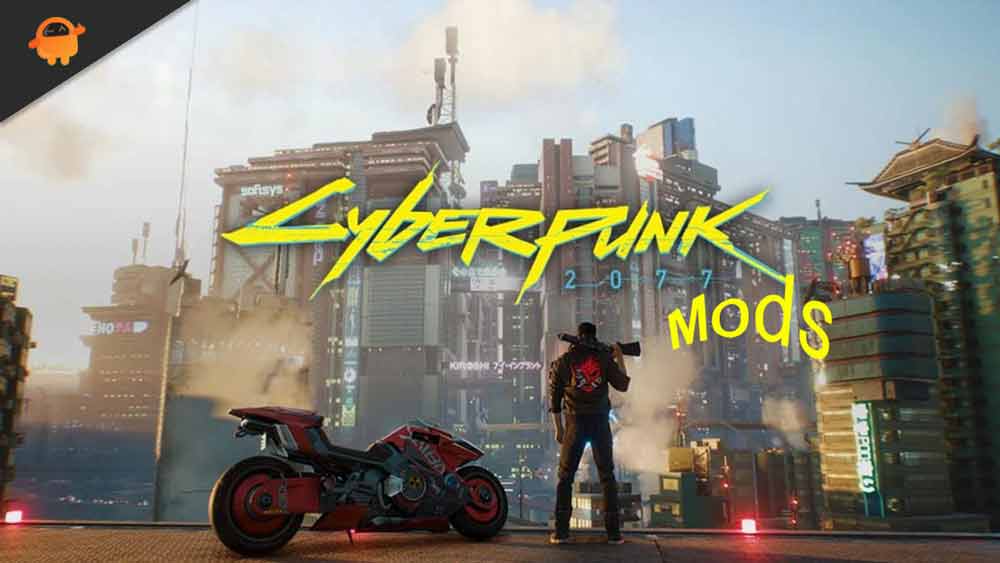 Top 7 Best Cyberpunk 2077 Mods to Play With All Fixes, Tweaks, and Fun
We all know that Cyberpunk 2077 has had a very rough start when it was launched this year. It faces lots of criticism and poor reviews from users worldwide. Still, after a few months, developers somehow manage to satisfy their users. But, there are still many issues in the game that easily bothered anyone.
So, in this scenario, Cyberpunk 2077 mods help you a lot to experience a smooth and bugs free gaming environment. But, yeah! Right now, there are no such official mods available from the developer's end. Therefore, it is possible that the below-mentioned mods may not work after the next patch update. So, make sure to bookmark this page as we will update this guide regularly.
Anyway, before we hover over toward the guide, make sure to download and install the Cyberengine Tweaks, as most of the mods we mentioned in this article are reliant on this.
Arasaka appearance updater is one of the most useful mods of Cyberpunk 2077. This will help you to change the in-game character's appearance. Unfortunately, in a game like Cyberpunk 2077, you can't ever change your character's look. You can't even change your nails paints or get a haircut once you've made your V.
But, hold on! The Arasaka appearance updater mod will let you make some changes to V after the game starts. Sadly, you will not get many options to change the overall look of your character except for some tweaks. Nevertheless, this mod tweaks your facial features to use sliders, including ears, eyes, nose, and mouth. Well, hopefully, the developers of Cyberpunk 2077 added this feature in the near future through patch updates and including hairstyle DLC so that we do not have to use mods anymore in the game.
Well, this is not a big problem. But, it takes up a small square area on your screen, which annoys that every individual of Cyberpunk 2077's millions of players has experienced.
The minimap is very much zoomed in on your screen. Therefore, while driving or following the in-game GPS, you may usually miss a turn. As a result, you have to use your breaks to start again going on the right path.
Well, I don't think that this is an issue because not only Cyberpunk 2077 is not the only game in which you get a tightly zoomed-in minimap on your game's screen. But, yes! The zoomed-in needs to be fixed. So, in that scenario, the Better Minimap mod will work fine because currently, there's no official patch available for this.
As per the storyline of Cyberpunk 2077, we all know that the weather of the night city is not going to be dry and sunny days, and that causes visibility for miles in Cyberpunk 2077 world where mountains of trash or waste surrounded the city and residential areas.
In this contrast, we may expect that the city is going to be filled with industrial haze, heavy smog, and gloomy & overcast days than blue and cloudless skies.
Although these weather features are already available in Cyberpunk 2077, sometimes, it appears crummy, whether in the Cyberpunk city. So, in that scenario, this mod will make them the default, and after that, you can easily choose between rain, toxic fog, overcast skies, pollution, etc.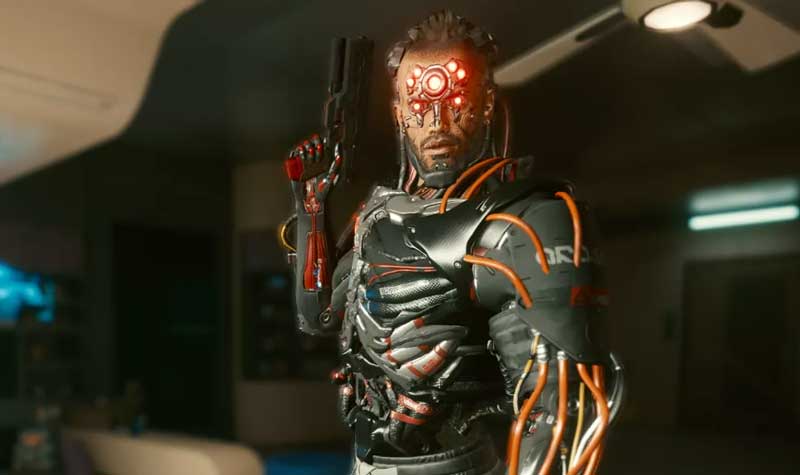 Suppose you are getting bored with the regular features of your character's body. Then this mod will help you to go beyond in terms of character creation and allow you to transform your version of V.
This mod will let you replace your head, legs, and body with Cyberware. Moreover, you can also replace your feet blades. However, all this addition will make you the deadliest person in the Night City of Cyberpunk 2077, so there is no reason not to consider this mod.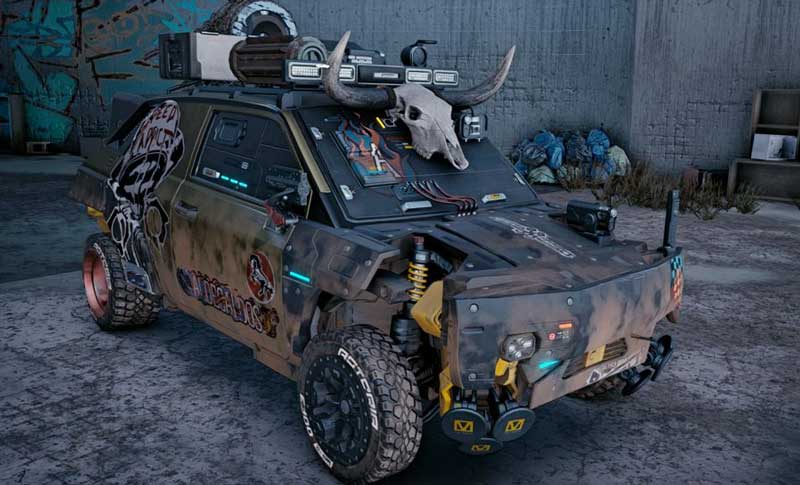 In Cyberpunk 2077, the character you used is probably the only thing you wish to customize, right? There's a number of driving option available in the game. You'll easily get good and different vehicles to collect in Cyberpunk 2077. So, it is obvious that somehow you definitely want to customize them.
Guess what? This mod will add a bunch of revamping options for your cars, copy from other cars in Night City. Also, you'll get new decals, a new paint job, and dozens of rides. So, we recommend you try this once.
Trust me! This one is my favorite one, and I really enjoyed using this mod. Now, behind this, I have a solid reason because in many open-world -RPG games, a system is there which detects crime, and police eventually arrived in the prime location in order to track you down. But, disappointingly, in Cyberpunk 2077, police were teleported to your location even if no one is around. Also, they immediately open fire.
This really looks cringy, but you need not worry. Yes, you can use this mod, and you'll get a chilled environment. However, most interestingly, cops don't chase you even though you are standing right next to their vehicles.
Well, this mod doesn't reinvent police response, but at least this Enhanced Police mod tricks the cops in a way that they aren't even leaving their cars, even if the wanted level is high enough. I liked this mod the most because this gives me more fun while conquering the Night City.
Several interior locations are there in Cyberpunk 2077, but sadly you will have access to that location after completing some specific location or during some specific missions. However, the missions are not going to be easy at all. So yes, it may involve high- intense combat fight in which you don't get a lot of opportunities to really explore those places.
So, this mod helps you to unlock all those locations in the night city after you complete the missions. It opens some of the locations are the Atlantis Bar, Maelstrom's hideout, Voodoo Boys underground base, the Peralez Penthouse, etc. So, we highly recommend you to try this once.
So, that's all we have for you on the best Cyberpunk2077 mods to play with all fixes, tweaks, and fun. We hope you enjoyed the guide. Meanwhile, we regret if your favorite mod is not included in this list. But, you can comment down your favorite mod in the comment section. We will try to add that too on this page.