2013's DayZ is one of the best-in-class open-world multiplayer zombies survival video games by Bohemia Interactive that has been available for PC, Xbox One, and PS4 platforms. It's considered the standalone successor mod of the ARMA 2 game. Players will have to survive as long as possible from infected zombies in a post-apocalyptic world with limited resources. However, it seems that the DayZ game is not showing servers to some players unexpectedly.
Multiple reports are coming out that whenever DayZ players are trying to get into the gameplay in co-op mode, it says "zero servers available" which is one kind of an error notice. Even after refreshing the loading, nothing changes at all. It seems that either there is an issue with the internet connection at your end or the DayZ servers aren't operational at that time you're trying to load into the co-op mode. But there is nothing to worry about it for you.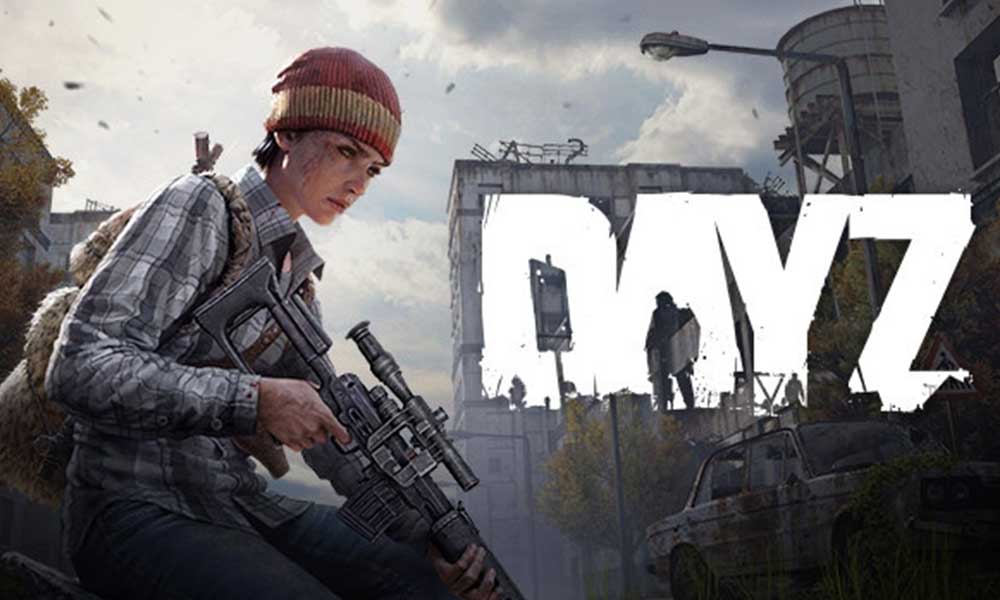 How to Fix If DayZ Not Showing Servers
Sometimes issues with the corrupted internet configuration at your end or a temporary glitch with the router/modem can also cause such troubles. Alternatively, security software blocking issues, server filter issues, an outdated or corrupted game, invalid accounts, etc can trigger server issues. This specific issue might appear due to several possible reasons that we've mentioned below.
Luckily, there are a couple of workarounds as well that should come in handy. So, without further ado, let's jump into the guide below.
1. Check your Internet Connection
You should always cross-check your internet connection because a poor or unstable network can eventually trigger plenty of issues while connecting to the game servers online. Make sure to disconnect other devices from the same network which are unnecessary to avoid slow internet speed. If in case, your internet network isn't stable or fast enough then make sure to contact your service provider for further technical assistance.
It's also recommended to try performing a power cycle method on your Wi-Fi router because temporary glitches can also cause issues with the network connectivity whatsoever. To do so, power off the router and unplug the power adapter from the power source > Wait for around 30 seconds then plug back the power cable in > Turn on the Wi-Fi router to check for the issue.
2. Check DayZ Server Status
The second thing you should check the DayZ server status by visiting the @DayZ Twitter handle for real-time updates and info regarding the server as well as game patch. You can additionally visit the third-party DownDetector DayZ status webpage for a detailed report on a real-time basis. We can see that at the time of writing this article, plenty of DayZ players are having the server connectivity issue in the last 24 hours.
3. Reboot the PC or Console
Make sure to restart the PC or console whatever you use to refresh the system glitch (if any). Though it's a basic thing, some players did find this useful in a few scenarios.
4. Update DayZ
It's also recommended to update the DayZ game on your PC or Xbox or PS4 accordingly to ensure there is no conflict with the outdated game patch version. To do so:
For PC:
Open the Steam client > Go to Library.
Right-click on DayZ from the list > Click on Manage.
Select Properties > Click on the Updates tab > Click on Automatic Updates.
If it's enabled, whenever there is a new update available, the Steam client will do the job for you.
For Xbox Consoles:
Head over to the My Games and Apps section > Go to Manage.
Select Updates and install the latest version of the game.
For PlayStation Consoles:
From the home menu, open the game Library > Choose the DayZ game.
Press the Options button > Select Check for Update.
If there is an update available, make sure to install the update.
5. Verify and Repair Game Files (PC Only)
You should also verify and repair the game files on your Windows computer to ensure there is no corrupted or missing game file troubling you to get into the game server. To do that:
Launch Steam > Click on Library.
Right-click on DayZ from the list of installed games.
Now, click on Properties > Go to Local Files.
Click on Verify Integrity of Game Files.
You'll have to wait for the process until it gets completed.
Once done, just restart your computer to apply changes.
6. Update System Software
In most cases, it's also possible that your specific device software version becomes outdated for a while. Obviously, an outdated system version or build can cause multiple issues with the program running in some cases. To do this:
For PC:
Press the Windows + I keys to open up the Windows Settings menu.
Next, click on Update & Security > Select Check for updates under the Windows Update section.
If there is a feature update available, select Download and install.
It may take a while to complete the update.
Once done, restart your computer to install the update.
For PlayStation Consoles:
Go to the Settings menu on the PlayStation console.
Select System Software Update > Make sure to check for available updates and follow the on-screen instructions to complete the update process.
Once done, reboot the system to apply changes.
For Xbox Consoles:
Press the Home button on the Xbox console to open the Dashboard menu.
Now, select Settings from the bottom of the menu > Select All Settings.
Choose to System > Select Updates.
If the update is available, select Update Console.
Follow the on-screen prompts to complete the update process.
Once done, make sure to restart the console to apply changes.
7. Clear Server Filters of DayZ
It seems that some of the game servers are not showing at your end because the filter is hiding them. In that case, you should clear the game server filters from the DayZ game. To do that:
Launch the DayZ game > Head over to the Server selection list.
Now, click on Clear Filters > Click on Apply Filters to save changes.
Once done, make sure to reboot the game to check for the issue.
Finally, your servers should show up, and this might fix the problem.
8. Sign Out and Sign Back In
You should also make sure to sign out and sign back into your game profile account to cross-check whether there was a temporary glitch with the account or not. Some affected DayZ players did find this trick helpful.
9. Reset Winsock
Netsh is a command-line utility tool that basically helps Windows users to restore network connectivity on the PC. 'Winsock' means 'Windows Sockets'. It's a set of files that allow Windows programs to easily connect to the internet and other computers. If you're unexpectedly seeing no servers at your end then you can follow this method. To do it:
Press the Windows + R keys to open the Run dialog box.
Type cmd and hit Enter to open the Command Prompt. [If prompted by UAC, click on Yes to allow the permission]
Now, input the following command and hit Enter to reset the full network stack on your PC:
netsh winsock reset
Once done, restart your computer to apply changes.
10. Scan for Adware or Malware
It's also better to scan for potential adware or malware viruses on your computer to make sure there are no harmful files available on your system. Such virus files will affect the system files to run properly and eventually block ongoing connections from the system which will lead to server connectivity issues. Whatever security software you're using, just make sure to perform a deep scan to check for the issue. Otherwise, you can use Windows Defender by default.
11. Disable Antivirus and Firewall Program
You can also try turning off the Windows Defender option on your PC to ensure there is no antivirus software blocking the game files to run properly.
Press Windows + I shortcut keys to open the Windows Settings menu.
Click on Update & Security > Click on Windows Security from the left pane.
Now, click on the Open Windows Security button.
Go to Virus & threat protection > Click on Manage settings.
Next, you'll need to turn off the Real-time protection toggle.
If prompted, click on Yes to proceed further.
If in case, you're using any third-party antivirus program on your PC then just turn it off. Additionally, try disabling the firewall protection on your PC because it can block ongoing connectivity.
Click on the Start Menu > Type Firewall.
Select Windows Defender Firewall from the search result.
Now, click on Turn Windows Defender Firewall on or off from the left pane.
Select the Turn off Windows Defender Firewall (not recommended) option for both the Private & Public Network Settings.
Once selected, click on OK to save changes.
That's it, guys. We assume this guide was helpful to you. For further queries, you can comment below.