Oppo has just announced their latest smartphone Oppo F11 which is like a small brother of Oppo F11 Pro. It doesn't come with a popup camera so customers are wondering whether Oppo F11 is waterproof or not. There are a lot of speculations going around about the IP68 waterproof rating for the device. Today in this post, we will conduct a quick Oppo F11 waterproof test to find out whether the new Oppo F11 is waterproof or not.
Waterproof smartphones are the necessity of modern smartphones since most users are now engaging with features like underwater photography, listening using in rain, taking calls under the shower, etc. Due to the demand for these features, customers want to know whether the new Oppo F11 is waterproof or not.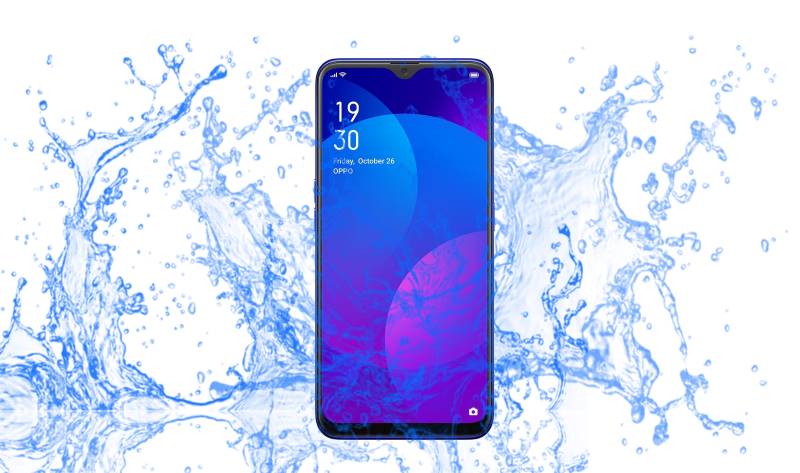 Did Oppo F11 launch Waterproof series device?
Oppo has launched Oppo F11 with a price range of 17000 INR. At this price range, it's hard for the company to provide a fully waterproof smartphone to the users. A waterproof smartphone is a kind of smartphone which can resist any possible water damage. You might have seen some devices which immediately gets damage when they come in contact with water. This is not true at all for waterproof smartphones.
According to the official website, there are no official IP68 waterproof ratings for the device. This means that the device isn't splashproof or waterproof. However, this doesn't mean that the device has no kind of water protection. We will conduct a simple waterproof test to find out for sure.
| | |
| --- | --- |
| Device Name | Oppo F11 |
| Screen | 6.5 in (inches) |
| Processor | 4x 2.1 GHz ARM Cortex-A73, 4x 1.95 GHz ARM Cortex-A53, Cores: 8 |
| RAM/ROM | 4 GB RAM | 64 GB ROM |
| Battery | 4020 mAh, Li-Polymer |
| Primary Camera | 48 MP (megapixels) |
| IP67/68 waterproof ratings | not found |
Oppo F11 Waterproof test
In our waterproof test, we will dip the device under water for 30 seconds. After that, we will observe the device for any abnormalities such as screen flickering, camera fog, etc. But before that, have a look at the device specifications:
warning
This test is purely based on individual/team observation. This test will only give an idea whether a device is waterproof or not. So users are advised not to try this at home, as it might damage your device.
After conducting the test on Oppo F11 we can say that the device is not waterproof. However, it is a little bit resistant to water due to its oleophobic coating. Users are recommended strictly not to use this device under water.
| | |
| --- | --- |
| Camera | working |
| Screen | White screen/ water damage |
| Speaker | Distorted sound |
Users are recommended:
Not to take underwater photos with the devices
Don't make or receive calls in rain or while taking a shower
Not to take underwater selfies etc.