Social media has become an inseparable part of our life. We go to sleep checking stories and wake up swiping for notifications. However, many folks use social media for serious business and networking purposes. Also, there are a number of users that make limited use of social platforms such as Facebook, Instagram, WhatsApp, etc. Sometimes it may happen that you just used too much social media for the day. Now you want some 'me time' and do not want to get any message from any peer, contact or friends on Facebook. It may also happen that you want to surf Facebook quietly without getting any ping from anyone. So, you turn your chat off. However, you get off guard as you get a message from your Friends. Yes, that's annoying.
What's more surprising is you recalling that you duly went off the radar from the chat. Then how come someone found you online and messaged you.? To completely go radio silent on Facebook, you need to disable your always-active status on your Facebook app and Messenger. This guide will tell you how to disable always active status on Facebook and Messenger apps.
How to disable always active status on Facebook and Messenger?
As Facebook and Messenger are separate applications, earlier you had to separately turn off your active status for both apps. However, if you are using Facebook v251.0.0.31.111 then directly from the Facebook app you can centrally disable your active status. This means you do not have to separately go to the Messenger app and get your status disabled.
Getting confused..? Worry not. Simply follow the steps provided below along with the illustrations.
Step-1 Open your Facebook App
Step-2 Go to Menu and tap to open it(the three horizontal bar in the right side of the Facebook home screen)
Step-3 Tap on Settings & Privacy > open Settings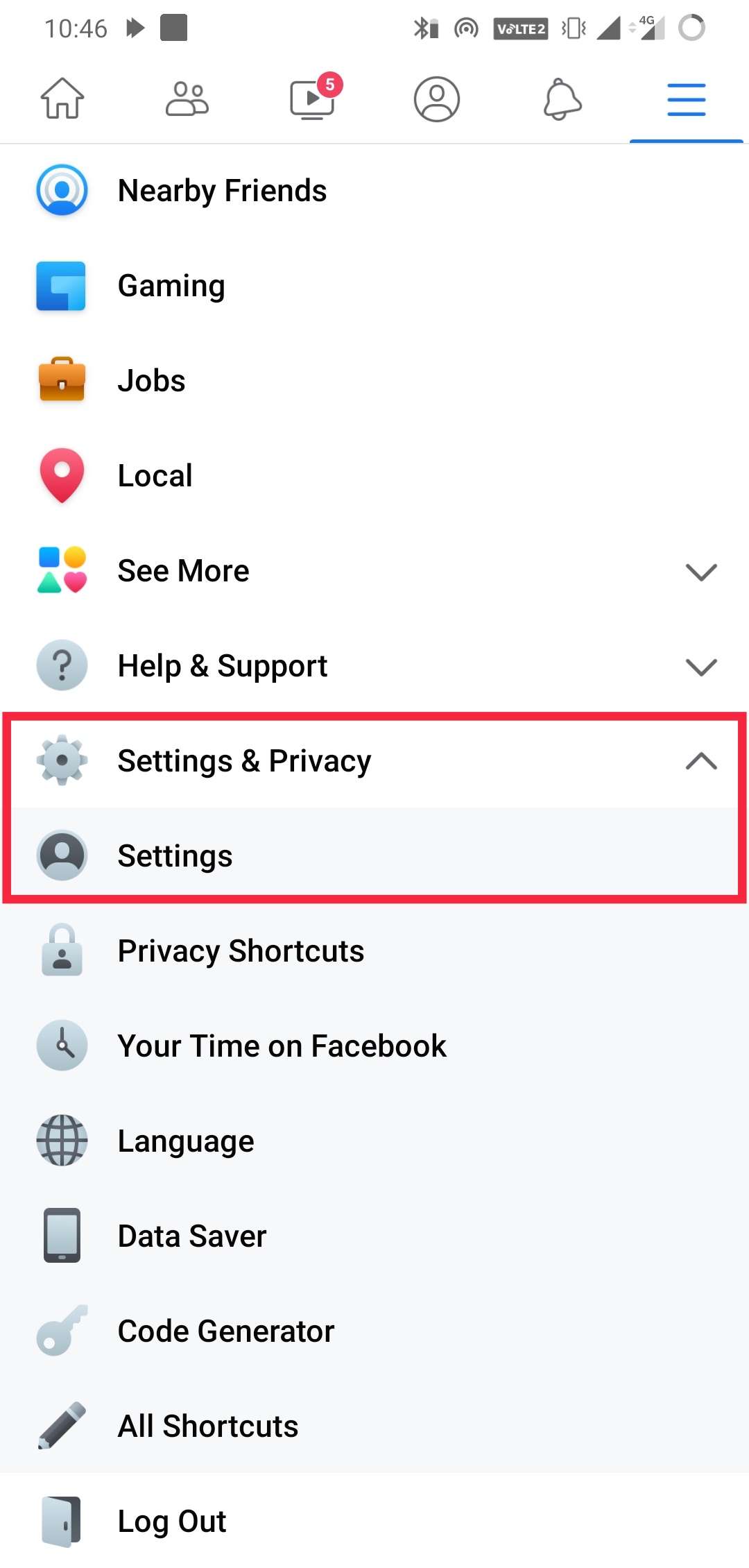 Step-4 Under Settings scroll down to Active Status. Tap on it to access it.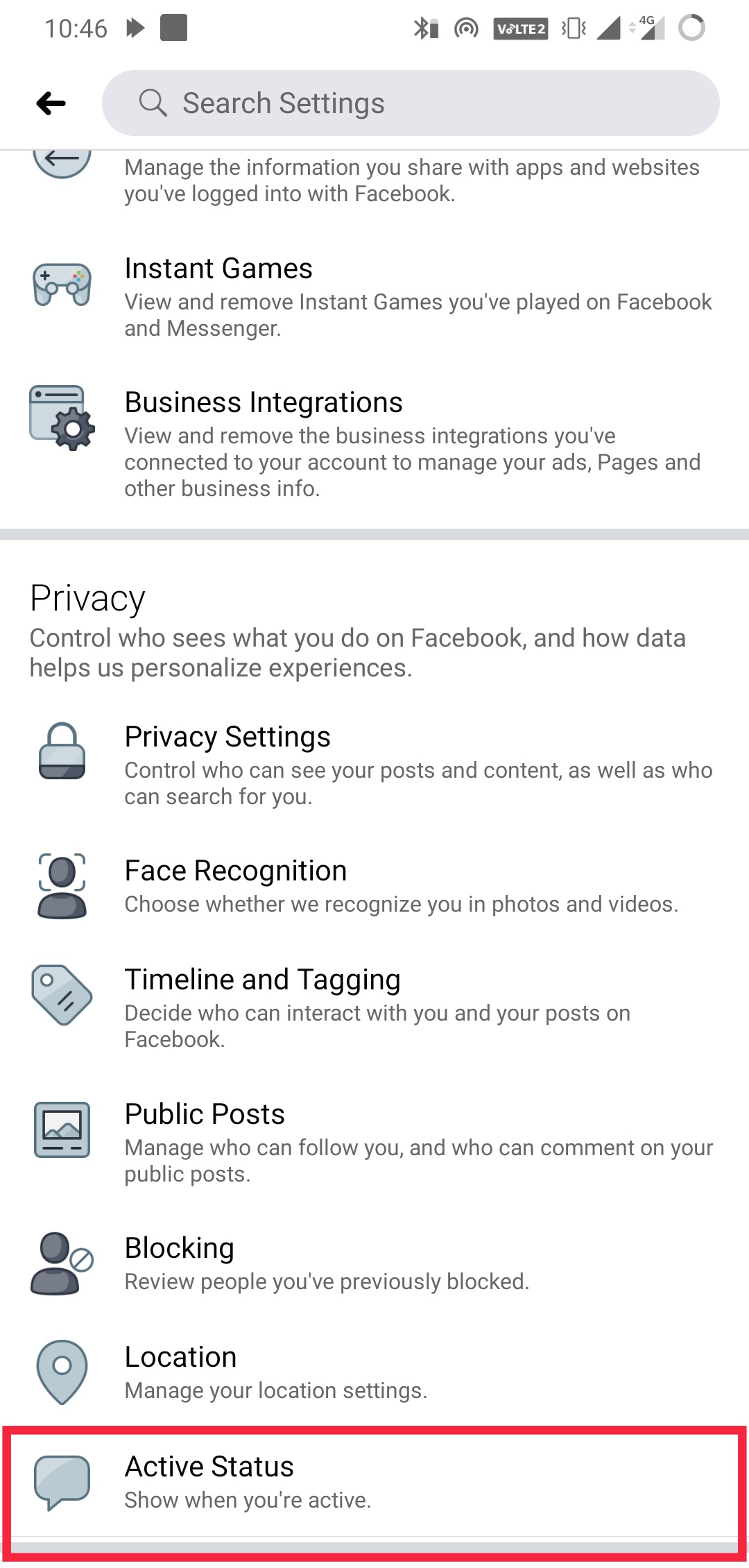 Step-5 Now, all you need to do is swipe left on the Show Active Status toggle to disable your Active Status. Just follow the screenshot below.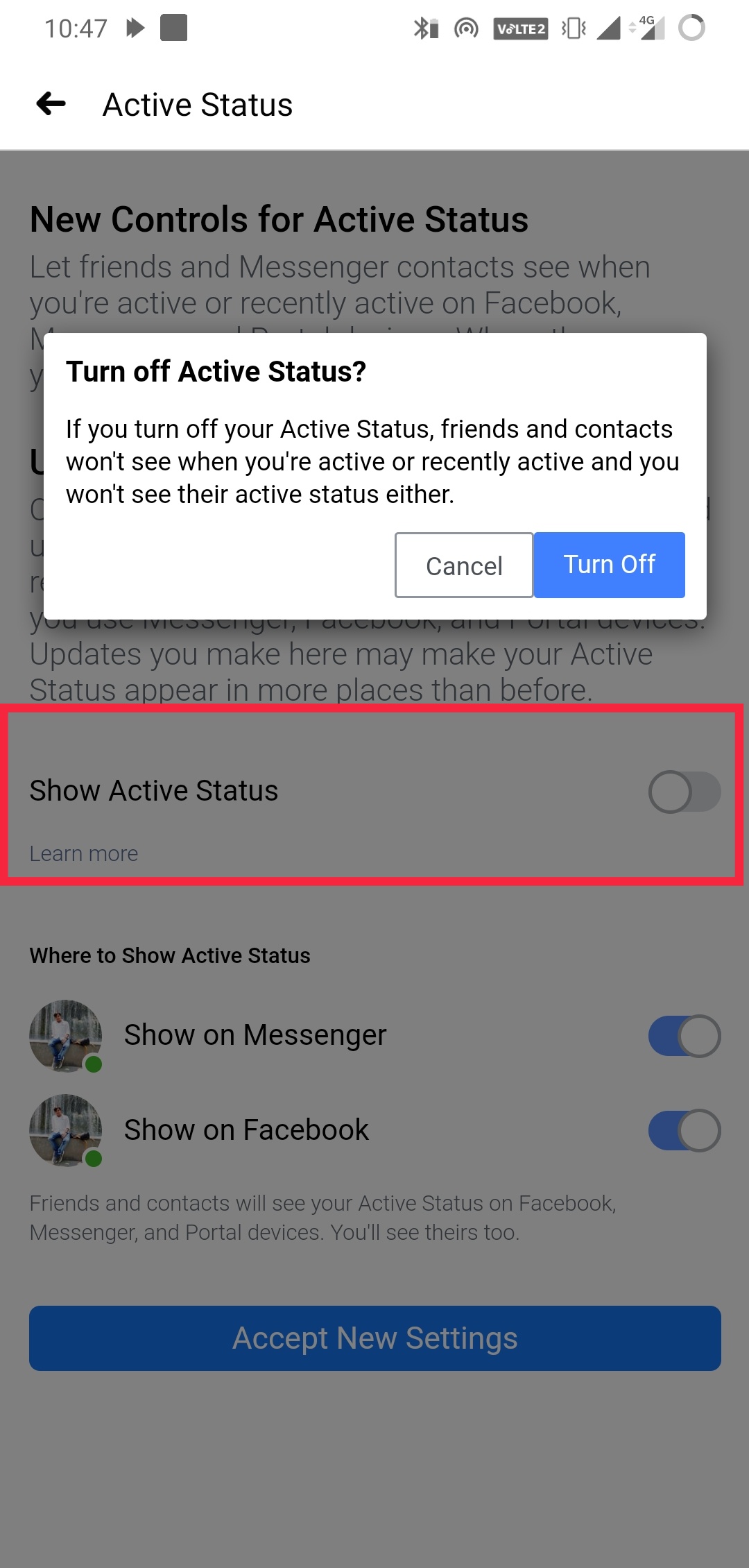 Note
You can see that Once you hit Turn Off on the prompt, the toggles on Show on Messenger and Show on Facebook grey out simultaneously. This means you do not have to separately disable your active status on the Messenger app.
That's it. Now, you can successfully browse Facebook without someone trying to ping you. Again, when you want to set your self active, simply tap on the Active Status toggle to enable it. It is that simple. So, this is how you can disable always active status on your Facebook and Messenger app. Do let us know if you find this guide useful.