Disney+ is a great service with a huge catalog of content to stream. Available on almost all systems, Disney+ (or Disney Plus) app is the one-stop entertainment hub and works on Roku seamlessly. However, all users' user experience hasn't been pleasant as reports have barged in about Disney+ crashing on Roku.
Note that this doesn't happen to all the users at once but there are some glitches or other reasons causing the app to fumble and crash. This is pretty annoying given the fact that DIsney+ is a paid service and crashing on Roku devices is frustrating. The question is, how to fix Disney+ crashing on Roku. Is it fixable? What's causing the issue? I will answer all of your questions right here and right now so read along.
Why did Disney+ app crash on my Roku device?
Truth be told, there are several issues that could bring about such repercussions. Disney+ is an app and if the software is outdated, it will eventually crash or freeze either due to the non-availability of stable firmware or corrupted/outdated previous firmware. Apart from that, both Disney+ and Roku have separate servers and outages at your locality can prevent you from accessing either Disney+ or Roku.
Apparently, you could be using the old Roku device rendering it incapable or incompatible to run new versions of apps including Disney+. More on that later. I have listed all the troubleshooting methods that you can deploy in order to fix Disney+ crashing on Roku issues.
How To Fix Disney+ Crashing on Roku?
Check out all the troubleshooting methods available at GetDroidTips to fix this annoying issue.
Check for internet connection
Next time when you notice the Disney+ app or any app crashing on Roku for some reason, do check if you have a working internet connection or not. To verify, use your phone to access the internet using the same WiFi channel and check whether it works.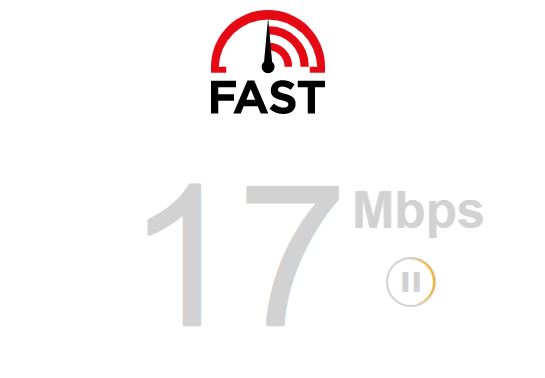 You can also use internet speed detecting sites like Fast.com in case your current uplink and downlink is proper or insufficient for the title you are streaming. You can always dial the resolution down a bit in case the internet speed is insufficient. If there's an issue with the signal strength, try changing the position of your TV or router to find a sweet spot where all the apps work on Roku without issue. If this wasn't the issue behind Disney+ crashing on Roku, check out for further troubleshooting methods.
Server outages
Both Roku and Disney+ are popular services which mean there are way too many users. This is a perfect recipe for server issues where you could end up with app crashing issues, video streaming or server connection error, and so on. You can check out DownDetector to check out the current server outages on both Disney+ and Roku services.

Apparently, this will help you gain information if the problem with Disney+ on Roku is localized to your device or if a wider audience is facing the issue.
Watch other shows
Be attentive when the Disney+ app crashes on Roku because it's quite possible that you might be facing the issue on a specific movie or TV show. If the playback is unexpectedly stopped, simply choose a random title on Disney+ and see if that works. Turns out some users are facing issues playing a specific movie/TV show and if this is the case with you, the last method of reaching out to Disney+ support can help.
Check if Disney+ is compatible with your Roku device
Although the Disney+ app is available on almost all Roku devices, there are a few models that don't support it. Apparently, you can check if your Roku device is compatible with Disney+ or not. If it is not compatible, the app is likely to freeze or crash. If that's the issue, you must not be able to access Disney+ anyways.
Restart Roku
Following this, it is a process of elimination. First up, check if there are some bugs that Roku devices encountered somehow. Restarting devices can help fix temporary issues and here's how you can restart Roku to help you get the best of services.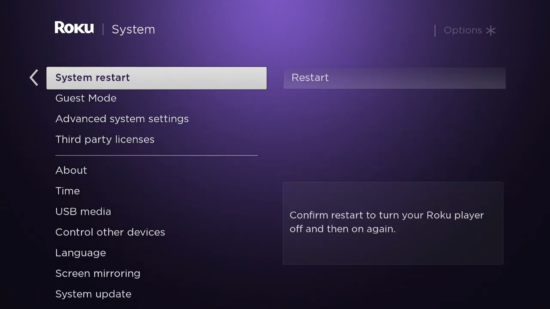 First up, go to Roku on your TV.
Proceed to Settings >> System".
Select "System Restart".
Wait for the app to restart to verify if everything's working properly or not.
Alternatively
If you are on Roku TV, go to its Settings >> System and hit the "Power" tab.
Select "System Restart" and this should do the trick.
If the Roku stick/TV is not a problem, proceed to the next device aka TV.
Restart TV
Your TV could be the culprit as well. Turns out it requires not more than a quick reboot to fix the majority of the issues and that is something you should do here as well. Although the process isn't completely foolproof, it does give you an advantage as you are eliminating possible culprits to zero in the one that's causing the Disney+ app to crash.
Restart router
Assuming rebooting the Roku or the TV didn't help, it's time to give your router a nudge. There's no rocket science involved here. You just have to turn off the router, unplug it from the power source and keep it idle for a few minutes. Plug everything up and you should be able to access the internet via a router with ease. Check if the Disney+ app is working now or not.
Try re-logging
It's pretty difficult to determine what's causing the Disney+ app to crash on Roku. One of the probable issues triggering the crashing issue is if there's something wrong with your profile. It could be anything from a temporary glitch or bug or the server responsible for handling accounts on Disney+ is the problem. Thus, re-logging to the account can help, and here's how you can do it.
Open Disney+ (Disney Plus) app on Roku.
Next up, go to its Settings.
Proceed to "Log Out" and confirm by hitting the "OK" button using the Roku remote.
It's good to reboot all the devices and then, re-login using the same login credentials.
Update Roku's software
The next thing in the guide to fix Disney+ crashing on Roku issue is to update Roku's firmware. It's quite possible that the system needs an update and without one, it is misbehaving with one or more apps. Here's how you can check and update the firmware on Roku.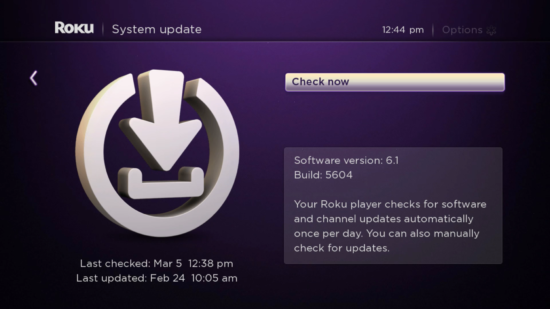 Go to Settings on your Roku.
Proceed to its Settings and go to the Software Update section.
Next up, tap on "Check Now" and follow the instructions mentioned on the screen.
In no time, the system will upgrade to the latest patch giving you an opportunity to verify if outdated system firmware was the reason behind the app crashing issue.
Clear Roku cache and data
The next destination is clearing the Roku cache and data which is often behind occasional bugs and malfunction complaints. Here's how you can do it.
First up, go to Home on your Roku device.
Look out for the "Home Button" on the remote and press it five times.
Tap on the "Up button" and then, tap on the "Rewind button" two times.
Finally, press the "Fast Forward button" twice and this will clear app cache and data.
Verify if the Disney+ app is working on Roku or not.
Reinstall Disney+ app
Still can't figure out why the Disney+ app is not working. If the only app that is crashing on your Roku is Disney+, there is likely something wrong with the app itself. Perhaps, reinstalling will fix the issue so give it a try.
First up, press Home on Roku remove and go to Streaming Channels.
Locate Disney+ (Disney Plus) and tap OK on the remove to access it.
Finally, tap on "Remove Channel" and that's the end of the process.
It's better to reboot the TV and then, proceed.
Press Home and proceed to Streaming Channels.
Search for the app that you want to add and hit the "Add Channel" once you find it.
The process takes a few moments and after that, you will get a confirmatory message, press "OK".
Access "Disney+", log in using the same account you tried earlier and check whether the problem is averted or not.
If using the same account doesn't work, try creating or using a different account to verify.
Set your Roku device to factory settings
Resetting Roku is a piece of cake as you literally have to do a few clicks and it is done.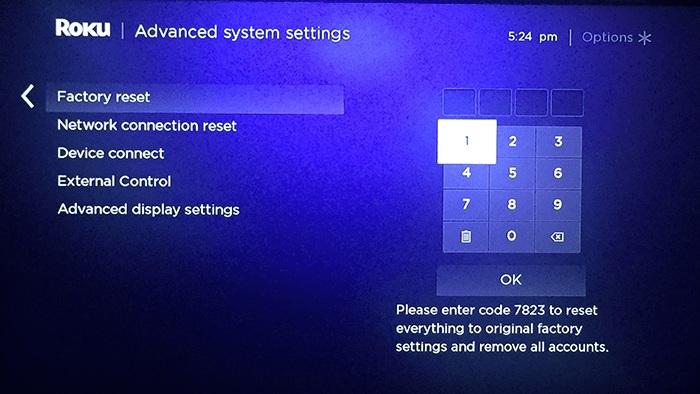 Turn on Roku and go to its Settings >> System.
Tap on the first option "Factory Reset" where you will be asked to enter the code required for security purposes.
Enter the code for security measure. Press "OK" and then, follow the procedure mentioned on the screen as it is to reset Roku.
You will have to set up Roku, Disney+, and check whether the crashing app problem is gone or not.
Reach out to Disney+ Support
In case the issue is on the Disney+ side that you can confer after trying various methods to isolate it from the Roku software or hardware issue, you can reach out to Disney+ support. Your best bet in getting a correct troubleshooting guide specific to your issue is if you describe the problem in detail and add required screenshots or photos. Disney+ Support staff should be able to diagnose your issue and provide helpful notes to fix it.
Reach out to Roku Support
If you were able to confirm that the issue is not on the Disney+ end, reach out to Roku Support for assistance. They should be able to zero in on the problem and provide necessary troubleshooting instructions to fix the problem if nothing from the above-mentioned methods works (which is unlikely).
Conclusion
That's the end of the post on how you can fix the Disney Plus or Disney+ crashing on Roku issue using the various troubleshooting methods listed above. Let us know which method did prove its mantle and which one failed.