Disney Plus is a popular subscription-based streaming service available across all major platforms including iOS, PS4, and PS5. It has tons of content that will never make you watch the same video unless you want to. Disney Plus works great across all supported platforms, but some PS4 and PS5 are facing difficulties logging in on this streaming platform.
What makes the situation more frustrating is that the console users do not see any errors, which they can further look into and troubleshoot. It does not mean there are no solutions to these login issues on PS4 and PS5 consoles. Thankfully several users were able to fix it by logging in through a different link, while some fixed it by applying different methods. In this blog post, we'll share all the workarounds with you. Hopefully, one of them will do the trick.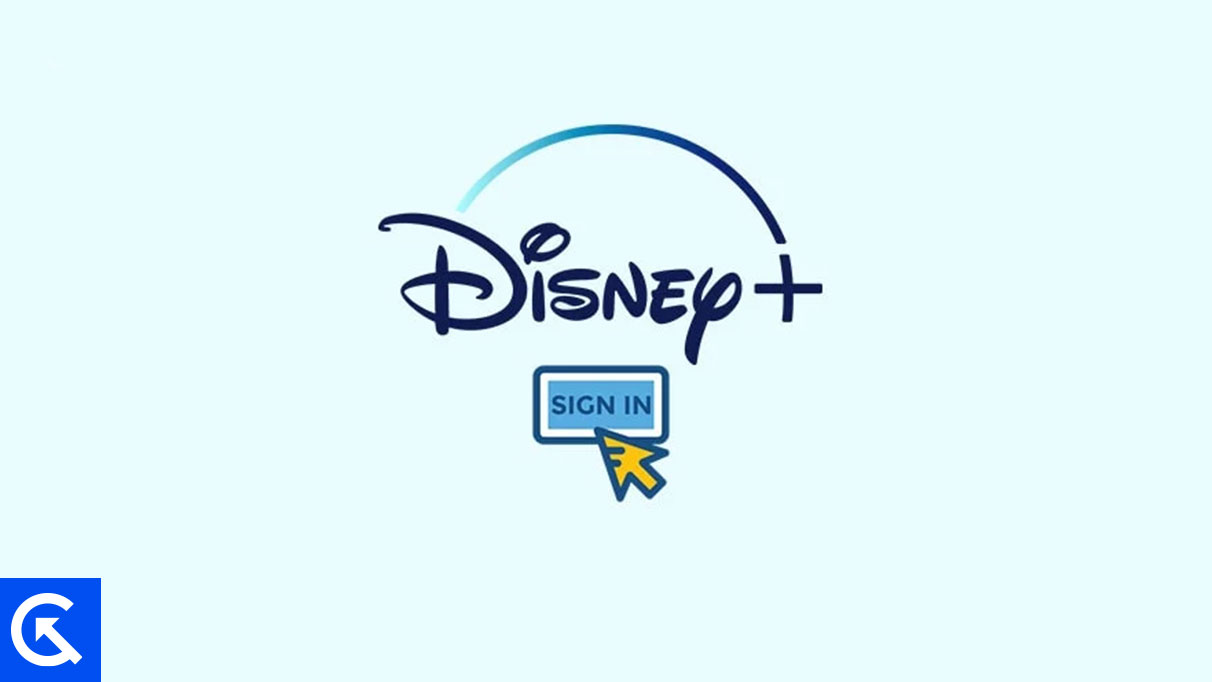 Here's How to Fix Disney Plus Login Error on PS4, PS5
As of writing this post, the developers haven't acknowledged the login issues on PS consoles. So, it's pointless to keep waiting for the brand to release a fix. Instead, you should try the solutions below, and hopefully, at least one of them will work for you. Without further ado, let's look at the first solution.
1. Check Disney Plus Servers
Even the best of the best streaming platforms like Disney Plus can run into server problems. It could be either due to some minor glitches or the servers could be under maintenance. No matter how much you try to run during that time, you are not going to enjoy a piece of content on that streaming platform.
You should therefore check the current server status of Disney Plus and act accordingly. While there's no such official tool, you can use a third-party service Downdetector to get the current server status of Disney Plus and other services.
If you see some big spikes on the graph, it means that the streaming platform is running into problems. In such a case, you should wait for 1-2 hours for Disney to fix the problem. However, if Downdetector does not show big spikes, it's better to check the other solutions that we have mentioned below.
2. Login Using a Different URL
A user was able to successfully log in to Disney Plus (or Disney+) on his PlayStation console simply by changing the login URL. Not only he, other users have also confirmed that this method works. Therefore, I would recommend you use this link to log in.
Here's what he wrote on Reddit, "
Have you tried using disneyplus.com/start? I was having the same issue for weeks, disneyplus.com/begin never worked for me – I tried on multiple devices, in incognito mode, etc. Nothing.
A few minutes ago Disney support suggested I try disneyplus.com/start instead and it finally worked for me.
I was using my laptop in incognito mode, in case that makes a different, although I also tried that with the /begin URL and it still didn't work so I don't know how much that actually matters." (source link)
3. Check Your Internet Connection
You need a stable and fast internet connection to enjoy streaming services like Disney Plus, Prime Video, Netflix, and others. An unstable connection could result in issues such as video buffering, problems with login, etc. Hence, check your internet connection. I would recommend rebooting the router once and then trying to log in to Disney Plus.
4. Update Disney+ App
Disney keeps releasing new updates that fix known issues and bring improvements. Thus, updating the app to its latest version could fix the login issues. Hence, make sure that your console has the latest version of the Disney+ app.
5. Uninstall and Reinstall the App
If none of the methods has worked out for you, uninstalling and then reinstalling the Disney Plus app could do the trick. It will fix problems like software glitches, temporary bugs, etc. Once you update the app, try to login again and check if the problem is gone.
Don't know how to do it? Here are the steps:
Highlight the Disney+ app on your PlayStation console.
Press the Triangle button and select delete.
Now, reboot your PS5 console.
Finally, head over to the PlayStation Store and download the Disney+ app
Try to sign in on Disney+.
I hope the solutions we just went through were useful to you. Did you successfully log in to Disney Plus on your PlayStation console? Which method did the trick for you? Do let us know in the comments below. Also, feel free to share any thoughts, opinions, or suggestions.