When it comes to the farming and life simulation video game, Disney Dreamlight Valley is one of the newly launched titles by Gameloft that offers Disney & Pixar characters with villains to go through the neighborhood building. Although the game is in Early Access right now, it offers a stunning gaming experience whatsoever. Meanwhile, some interested players or fans want to know if Disney Dreamlight Valley Supports Cross-Play and Cross-Save or not.
We should worth mention that Disney Dreamlight Valley is available on Windows, Xbox Series X|S, Mac, Nintendo Switch, Xbox One, PS4, PS5, Xbox Cloud Gaming, etc platforms. These days most games do support the multiplayer cross-play (cross-platform) feature so that different players from different platforms or devices can join the co-op mode easily. It also benefits plenty of players who prefer gaming on multiple devices using the same account.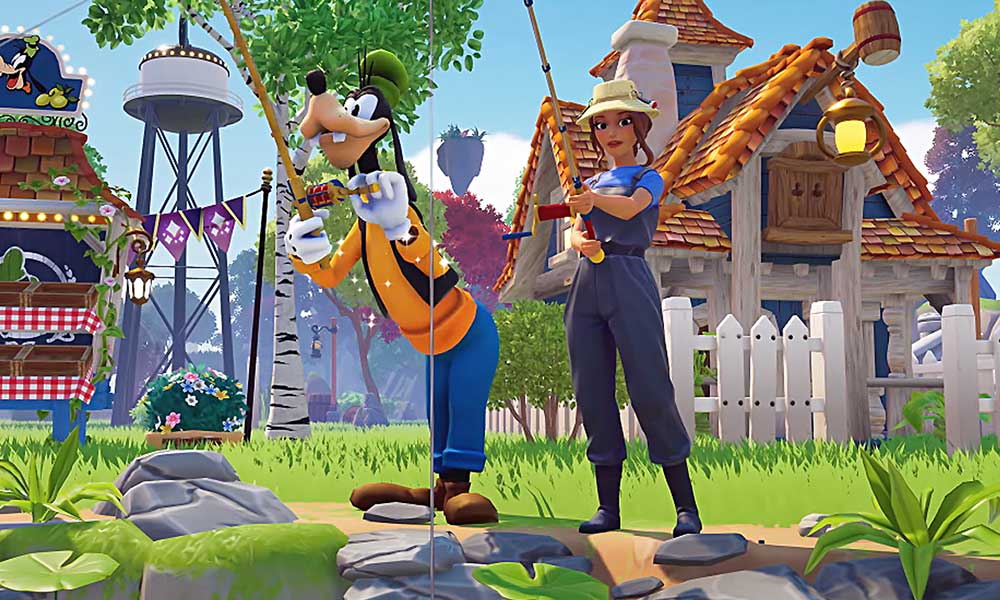 Is Disney Dreamlight Valley Support Cross-Play?
Talking about the life simulator adventure-kind of video game of the Disney franchise, the Disney Dreamlight Valley title is soothing to the eyes because of the cartoonish animations. Whereas building your neighborhood isn't an easy task because it includes multiple levels and stages to go through a couple of processes apart from upgrading things, meeting new neighbors, exploring other things, etc. So, is there any cross-save or cross-platform support yet?
At the time of launching Disney Dreamlight Valley, developers didn't mention specifically anything about the cross-play (cross-platform) support. So, unfortunately, it seems that Disney Dreamlight Valley doesn't have the cross-play option because it doesn't have multiplayer (co-op) support yet.
However, the chances are high that Gameloft may include multiplayer support as well as cross-platform support in the near future. At the time of writing this article, the Disney Dreamlight Valley title has just been released in September 2022 and running in the early access stage right now. So, things will get better and more features would get included. We'll have to keep an eye on the official announcements or teasers from Gameloft.
Is Disney Dreamlight Valley Support Cross-Save?
Yes! Disney Dreamlight Valley does support the cross-save feature by default. Luckily, players can access all the saved game data using the same signed-in account across all applicable platforms. That means if you've played the game on your PS5 console for a while and saved the game data then you can sign into the same account on your PC and get all the saved game data seamlessly. It indicates Disney Dreamlight Valley features cloud-saves for the same.
Please Note: We're again confirming that Disney Dreamlight Valley is launched for Windows, Mac, Nintendo, PlayStation, Xbox Cloud Gaming, and Xbox consoles (Xbox One, Series S|X) platforms respectively. So, you can use the cross-save feature across all these mentioned devices with the same account.
Launch the Disney Dreamlight Valley game.
Now, go to the main Settings menu of the game.
Select 'Cloud Save' > You'll have to create an account with Gameloft by entering your login credentials.
Once done, you'll receive a confirmation code on your registered email address.
Just get the confirmation code and enter it into the game to confirm it.
Finally, you can use the same account credentials to log into the game on all platforms.
This is how you'll be able to get all the updated saved game data at any time on all relevant platforms.
This cloud-saved game data option will help players track their in-game progress quite easily irrespective of the gaming device at any time anywhere. Additionally, purchasing additional add-ons or DLCs will also get saved and tracked automatically without any second thought. If in case, you've purchased Founder's Pack or Ultimate/Delux Edition of the title then the items should be obtained automatically and you'll get notified too. But set up cloud save first.
That's it, guys. We assume this article was helpful to you. For further queries, you can comment below.