Doom Eternal is a first-person shooter video game launched this year, that's developed by id Software and published by Bethesda Softworks. The game is officially available for PlayStation 4, Nintendo Switch, Xbox One, Microsoft Windows, IBM PC compatible, Google Stadia platforms. However, in the past few days, you may have heard about the Doom Eternal Mobile game that can be played on both the Android and iOS devices. Here in this article, we will share some details with you regarding this.
There is no doubt that the newly launched Doom Eternal game becomes quite popular and offers great graphics, gameplay, new weapons, missions, and more. It's been rated 9/10 on the Steam platform by the Windows PC users which indicates great popularity or success of this game. Though there are a few issues with this game like crashing, newly added content missing, FPS drops, etc. However, some people are saying that the game is available for both the Android & iOS platforms and can be played easily.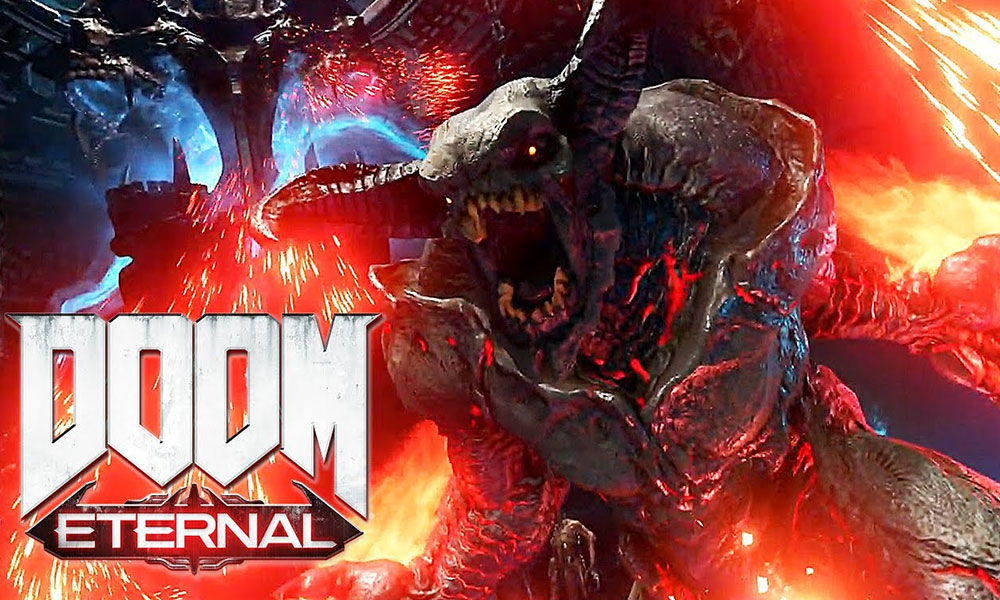 Doom Eternal Mobile: What We Know So Far? Download Available for Android/iOS?
As we've already mentioned before that the game is specifically released for a couple of platforms like Google Stadia, Windows PC, PS4, Xbox One, Nintendo Switch. This is a paid game and you will need to purchase it first from your respective game store according to your device and then you will be able to install or run the game properly.
As we clearly stated before in the Red Dead Redemption 2 (RDR2) mobile article that there is no official game released for Android or iOS. Similarly, even the Doom Eternal game isn't available for Android and iOS devices yet. But there are many malware and adware apps available online that can harm your device system or user data if you make a mistake by installing any third-party file.
There are many YouTube videos available saying that the Doom Eternal Mobile game genuinely works on Android and iOS. To be honest, it's all fake! Doom Eternal is only available for PC, PS4, Nintendo Switch, and Xbox platforms officially. If the developer or publisher releases a popular game for mobile that will be available on the Google Play Store or Apple App Store officially. But that's not the case.
Currently, there is no word officially to make it available on Android or iOS. It's highly recommended not to fall into all of these traps or fake information at all. Here are some of the video links which are really fake and supposed to be achieve views or likes only by spreading wrong information.
Warning!
We strictly warn all of our readers that do not ever fall into any kind of trap or APK download activity for the Doom Eternal mobile game. Because, after installing the APK file on your Android device, the game starts but it asks you to verify the authentication or complete a survey in order to fully unlock the game which is really a trap.
Either the installed APK file will collect your personal user data or it will take your contact information during the survey process which is really bad and shouldn't be considered in any way. Additionally, the survey process may also ask you to install some unnecessary apps or games on your device forcefully to unlock the full game version of Doom Eternal.
Especially, all of these third-party unofficial games or apps mostly cause freezing or lagging your device. Alternatively, you also may end up installing malware or adware instead of an actual game.
Doom Eternal Mobile: Download Available for Android/iOS?
The game isn't available for any mobile platform like Android or iOS yet. At the time of writing this article at least. So, it's better to check for the official store to install the game like Google Play Store or Apple App Store. Otherwise, you can directly head over to the official social media handles or official game websites for a better reliable source.
That's it, guys. We assume that this information was helpful to you. If yes, then share it with your friends and give your feedback as well. We will love to hear from you.