Cupertino giant Apple is almost ready to release its a couple of new products very soon in this month. Although the iPhone 12 lineup devices are expected to launch in October 2020, the new Apple iPad Air 4 and iPad 2020 may arrive this month on September 8, 2020, along with Apple Watch 6 via an online event. Now, the only things you can get right now exclusively are the Apple iPad Air 4 and iPad 2020 Stock Wallpapers that you can download from the link given below.
So, to be very specific, there are a total of 08 stock wallpapers available to download packed in a zip file. Some of these wallpapers are the same as the previous generation and it's also expected that more new wallpapers will come out very soon. All of the provided wallpapers are in a resolution of 3208 x 3208 pixels that will fit perfectly on any of your smartphones as well as tablet devices. Now, before heading over to the download link, let's check out some of the leaked specifications below.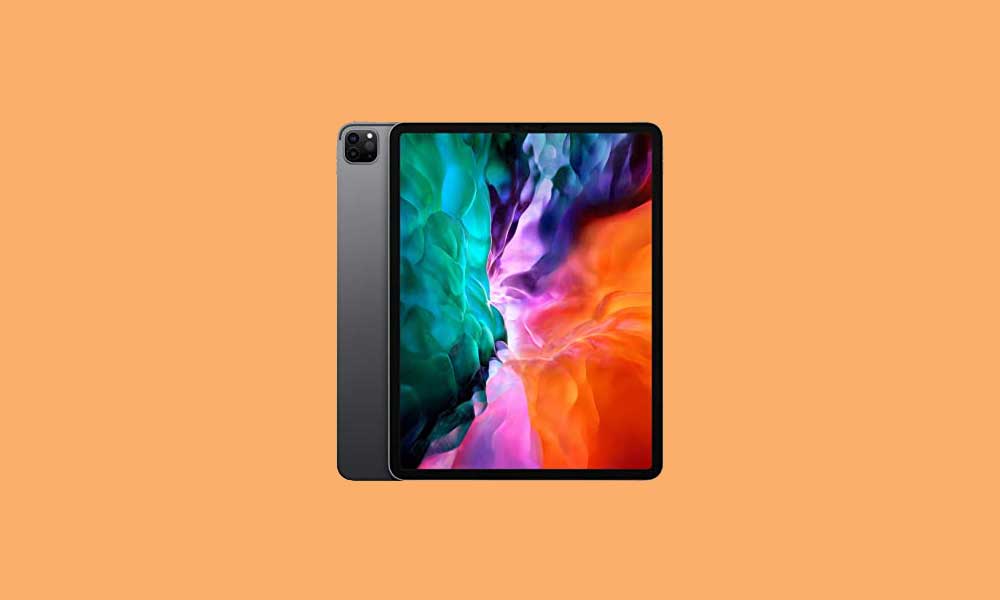 Apple iPad Air 4 and iPad 2020 – Specifications
Talking about the Apple iPad Air 4 (2020), the reports are coming out that it will have an Apple A13 Bionic chipset, two display variants of 11-inches & 10.8-inches Liquid Retina panel. It may also feature iPad Pro 2018 camera specification, LPDDR4x 4GB RAM, USB Type-C charging port (much-awaited).
While the iPad 2020 (8th generation) tablet will also come with a similar design to the iPad Air 4. However, there are some little changes in aesthetics and specifications. However, there is no official announcement available yet whether Apple will gonna release any of these devices this month or not. We have to wait for that.
Download Apple iPad Air 4 and iPad 2020 Stock Wallpapers
Here we've provided a preview image of the downloadable high-quality wallpapers that you can grab from the download link given below. Make sure not to download the preview image.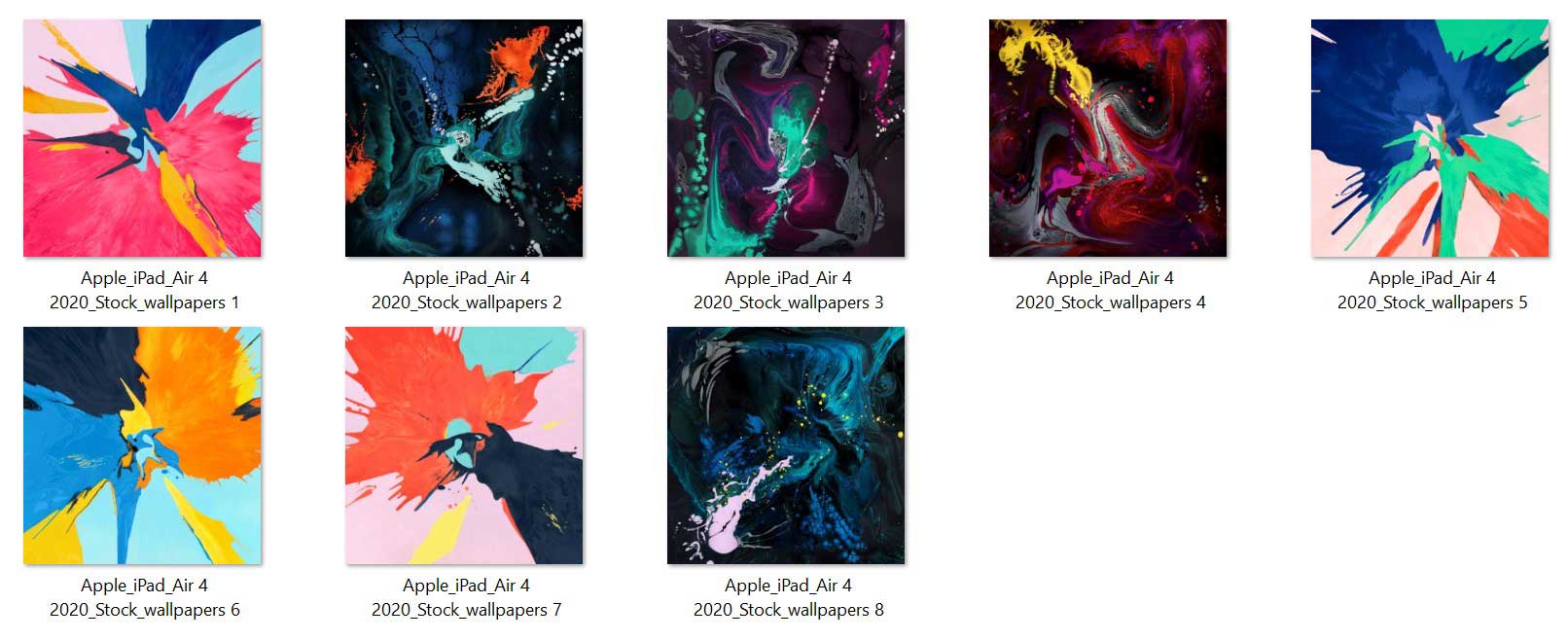 So, just download the wallpaper zip file below and extract it on your device. You can extract a compressed file via the File Manager app or download any zip file extractor from Play Store.
Once done, go to the File Manager or the Gallery app and then search for the wallpapers. Choose your preferred wallpaper and set it as a lock screen or as a home screen.
That's it for now, guys. For further queries, you can comment below. Meanwhile, you can additionally check out some other useful stock wallpapers below.