In this guide, we bring you the IMEI QCN Tool v1.0. It is an application that can generate or repair the IMEI on an Android device running on the Qualcomm processor. This tool also allows you to export the QCN. We have put up the download link below. It's easy and free to download/install this tool.
Now, let's shed some light on the concept of IMEI. International Mobile Equipment Identity or IMEI number is a 16-digit unique serial number that uniquely identifies your smartphone. This is a significant part of the smartphone. It provides to identify a smartphone uniquely. The law and order authorities can use this to spot this device if it's stolen.
Also, if someone uses a smart device for anti-social activities, they can be traced using the IMEI number. If you don't know about your personal device's IMEI number, go to your phone dialer and type *#06#. It will display your device's IMEI on display. These days if you buy a smartphone, you can see the IMEI number on the retail box. Always be careful of the fact that you should never publicly reveal your device's IMEI number; otherwise, it may be misused.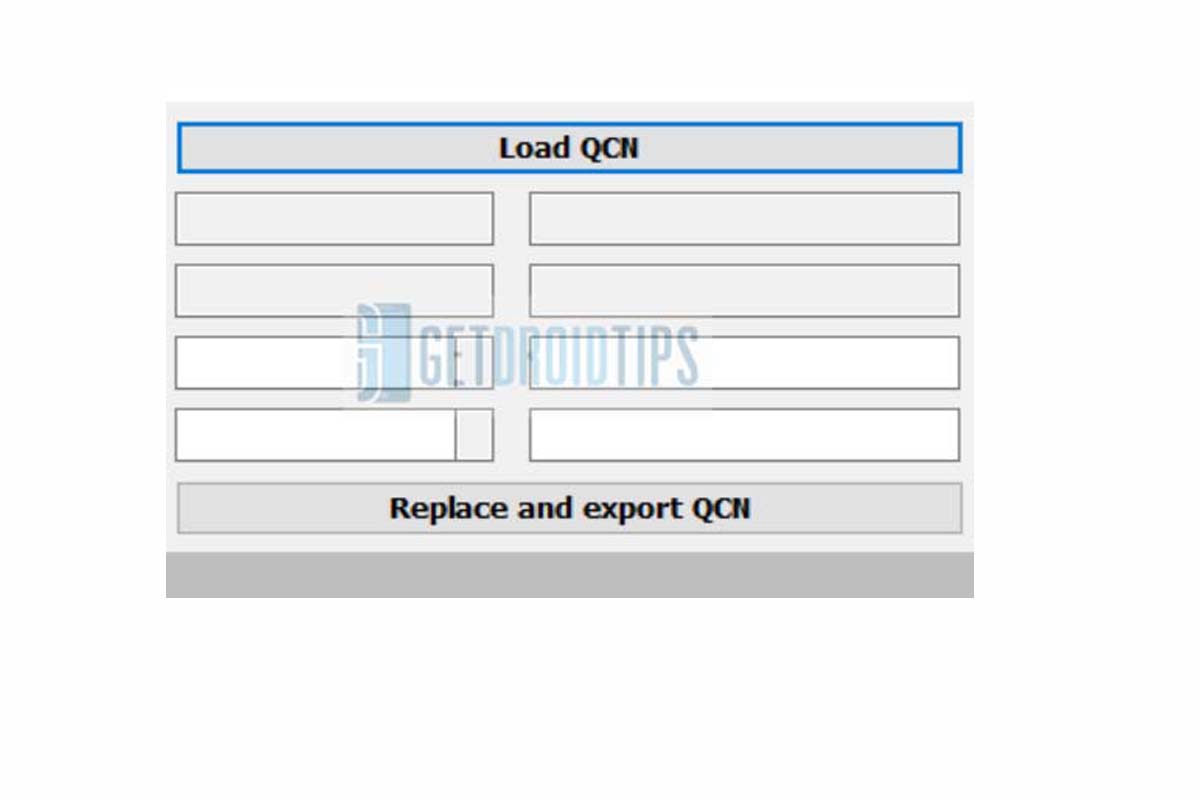 Features of the IMEI QCN Tool
This tool is relatively minimal, but it is loaded with a lot of features. We have outlined that below.
Write the IMEI on Android devices running on the Qualcomm processor.
Change IMEI number from QCN
Convert IMEI to HEX,
Edit Qualcomm QCN,
Repair Qualcomm IMEI
Repair Qualcomm QCN.
Download IMEI QCN Tool
Here is the download link for the IMEI QCN Tool.
IMEI QCN v1.0: Download
You May Also Like,
How To Install the IMEI QCN Tool
This section has included the guidelines to install the Rockchip Tool, the drivers, and flashing the stock firmware. However, you have to follow some guidelines, which include some tools that you must have to perform the various installations.
Pre-Requisites
Must download and install the Universal ADB.
Firmware zip file as per your phone
The smartphone must be running on a Snapdragon processor.
A PC/Laptop
A USB cable
Installation
Step-1 Download and extract the IMEI QCN Tool.
Step-2 Now connect your Android phone to the PC/Laptop using the USB cable.
Step-3 Now, your Android device will be detected by the PC/Laptop,
Step-4 Launch the IMEI QCN Tool.
Step-5 Then select the function you would want it to perform.
So, that's it, guys. Download and use the IMEI QCN Tool if you want to write or repair the IMEI number of your device. We hope this guide was helpful to you.