Apple new AirTags are the talk of the whole town with their amazing features and how stylish they are. The usability and features of these tiny tracking devices from Apple are fantastic no doubt, but users can unlock a lot more potential if they know how to enable Apple AirTag hidden developer mode.
Apple finally unveiled its much-awaited Bluetooth tile-like tracking device. This is a small circular tracking device designed to attach as a keychain and wallet. AirTags are mainly used to track your accessories using Bluetooth with the help of the Find my device app on Apple devices.
This little AirTag is a combination of tons of functionality, like Precision Finding, sound alerts for tracking devices, Replaceable battery, and many more. As we now know, the main functionality of Apple AirTags is its tracking ability, but it has more features in its hidden developer mode. There is a hidden menu in Find my App, which provides a lot of information.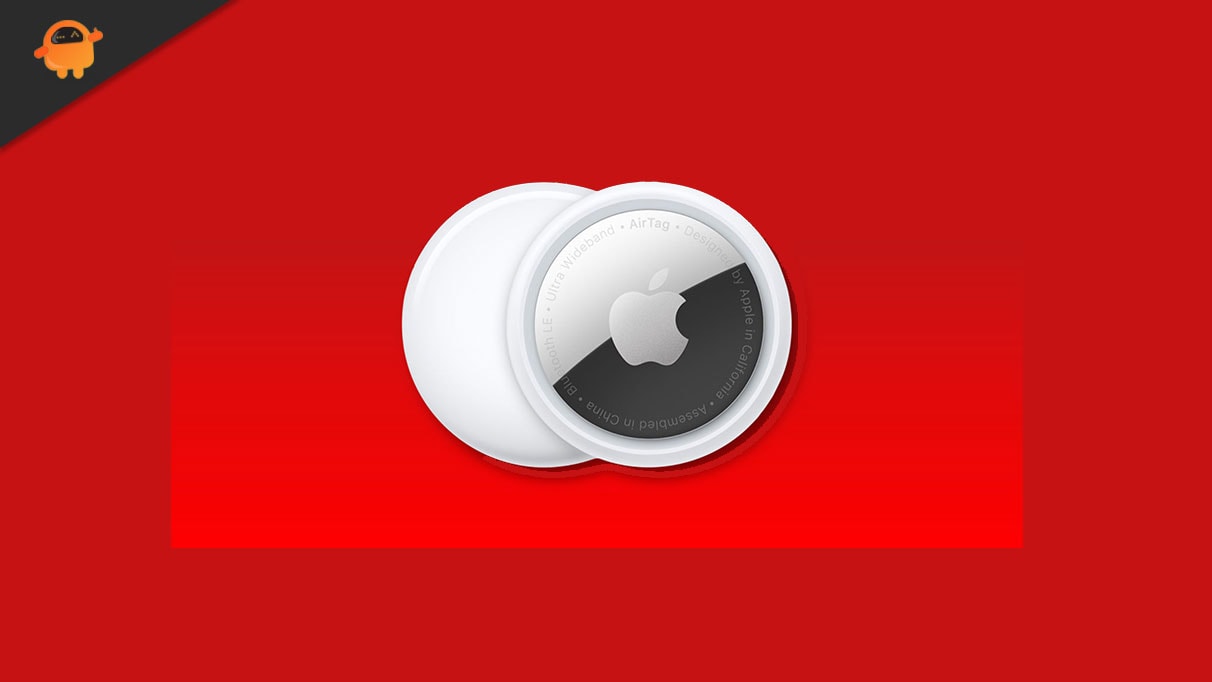 How to Enable Apple AirTags Hidden Developer Mode
The main feature of an Airtag is accuracy in finding the attached device that grants the user access to its exact location with direction. The features are combined with camera input, Augmented Reality, the sound of the device, Ultra-wideband radio technology.
About Apple AirTags
AirTags has a built-in speaker to make an alarm to find the accessories connected with AirTag. You can also ask 'SIRI' to do the same. If Airtag is lost or stolen, it will be traceable by Find my network. AirTag marks a location on the map; you can track it with any other device. AirTags also have a lost mode. In this mode, an Airtag will automatically send a notification on the user's phone that helps him to track the device connected with AirTag.
Apple also reveals the price of Airtag that is at 29$. Due to its accuracy, some users also tag them as smart and capable. Apple installed a U1 chip in Airtags, which increases tracking capability indoors and outdoors.
Steps to Enable AirTag's Developer Menu
The activated developer mode has an accurate finding interface and displays real-time diagnostic and technical information. Moreover, all other features of AirTag are accelerometer and gyroscope coordinates, haptic feedback screen resolution, Device tracking animation, and a lot more. You can also enable developer mode by following these steps.
Firstly, Click on the Find My app on your iPhone.

Select the 'Items' tab from the bottom of the navigation bar.

Now, tap on the 'Find Nearby' button after selecting one of the AirTags from the list.


Next up, Tap five times on the name of your AirTag at the top left corner. It will activate the developer mode.

At last, now you are in developer mode. A lot of information is showing along with sliders to adjust the background color, the dot animations for accurate finding, battery saver settings, and furthermore.

Through these steps, you can easily access the developer mode. It will help you to discover beyond just tracking the device. So if you buy the AirTag and use it to track your wallet or keys, try the AirTag developer mode in the Find My app.
AirTag Developer Menu Settings
Now you have a doubt about all the toggles and sliders in AirTag's developer mode functions. The explanation is as follows: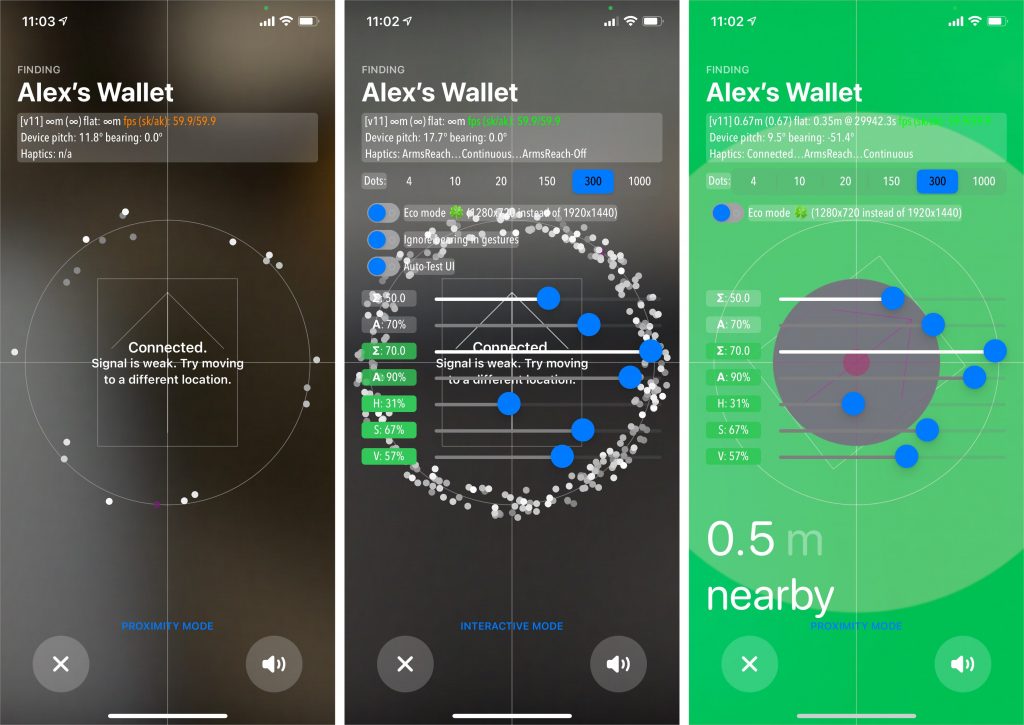 Dots: you can adjust the numbers of dots (in between 4-1000) that use for accuracy finding animation that appears on the device's screen.
Eco Mode: This is a battery-saving feature in which you can use a lower resolution AR interface while finding any lost AirTag. It requires light rending energy, as a result, drains less battery.
H (Hue): You can adjust the AirTag's Precision Finding UI color.
S (Saturation): in this feature, you can adjust the UI saturation.
V (Value): Alter the brightness of UI.
Σ (Sum): It is Top slider in which you can modify the camera blur.
A: you can mix percentage with a view.
Finally, it also permits you to switch between 'Proximity Mode' and 'Interactive Mode' from the AirTag's developer mode.
Conclusion
As per rumours, developer settings are removed by Apple in the upcoming iOS update. However, until then, an Airtag user will be able to use all these features along with additional settings that Apple usually doesn't allow. That's all from our side, folks. Kindly share your thoughts about the hidden developer mode. If you have any more information about what else the screen shows, please feel free to drop comments below.
Editor's Choice