The 2019 year was so much interesting in terms of some of the much-awaited and one of the popular features for both Android & iOS platforms. Dark Theme is one of them and has been widely used smartphone users across the globe. While most of the stock apps from Google and Apple now comes with dark mode feature. Apple has also introduced a dark theme on iOS 13 last year. Now, if you want to go back to the Light theme again, check out How to Enable Light Theme on iPhone and iPad.
It's quite easy to switch from light to dark appearance or dark to light appearance on your iPhone or iPad. To recall, the dark mode offers a stunning visual that relief your eyes during the night time or low light conditions. While if your iPhone has an AMOLED display, the dark theme will even save battery juice as well. Though the LCD display equipped iPhone users can also use it. But if you can't switch to the light theme on your iPhone and iPad, follow the steps below.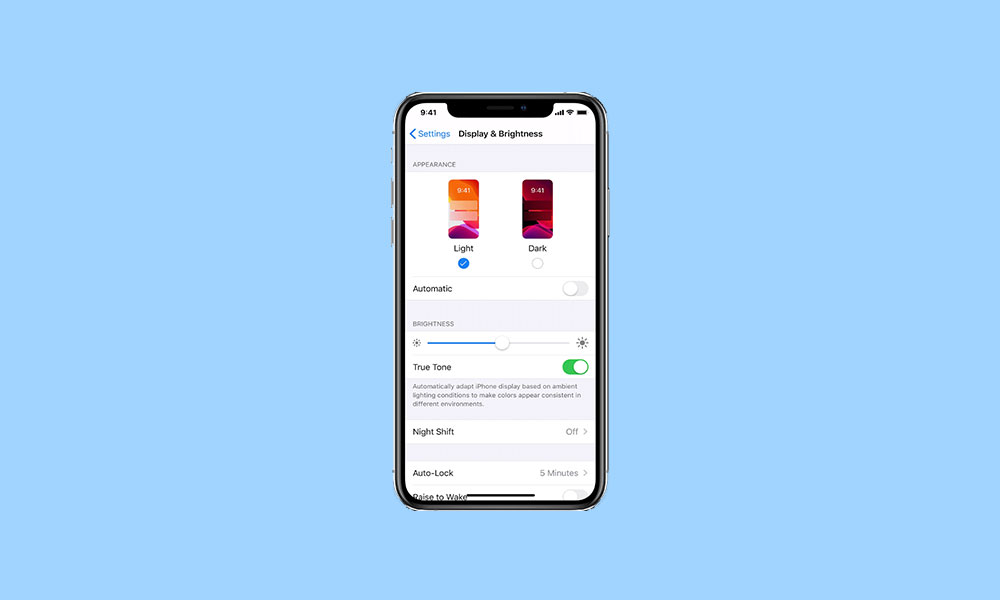 Steps to Enable Light Theme on iPhone and iPad
Open the Settings menu on your iPhone or iPad.
Tap on Display & Brightness settings.
You will see the Appearance option here. Select Light to change the UI into the light mode.
Additionally, you can choose Automatic or Manual theme settings according to your preference.
That's it.
Keep in mind that switching from dark to light or light to dark theme is instant and all of your device UI, wallpaper, lock screen, some app & webpage look will change as well.
We assume that you've found this article pretty useful.