Google Chrome remains the most popular browser and millions of users choose Google Chrome to be their default web browser. However, like any other browser, Google Chrome suffers from a few bugs and glitches as well. A glaring problem that's been popping up recently is that Facebook Live on Google Chrome seems to not be working.
Several users are reporting that Facebook Live isn't working while using Google Chrome. The common error users are seeing is that Google Chrome isn't able to access the camera and microphone. An obvious fix to the problem is to enable the permissions for Google Chrome to access the webcam and microphone. However, following these steps leads to no success.
Using Facebook Live on Google Chrome will still display the error message even after you grant access for the browser/Facebook to use the camera and microphone. This problem isn't affecting all users since we've seen multiple reports from users claiming that the feature works just fine for them.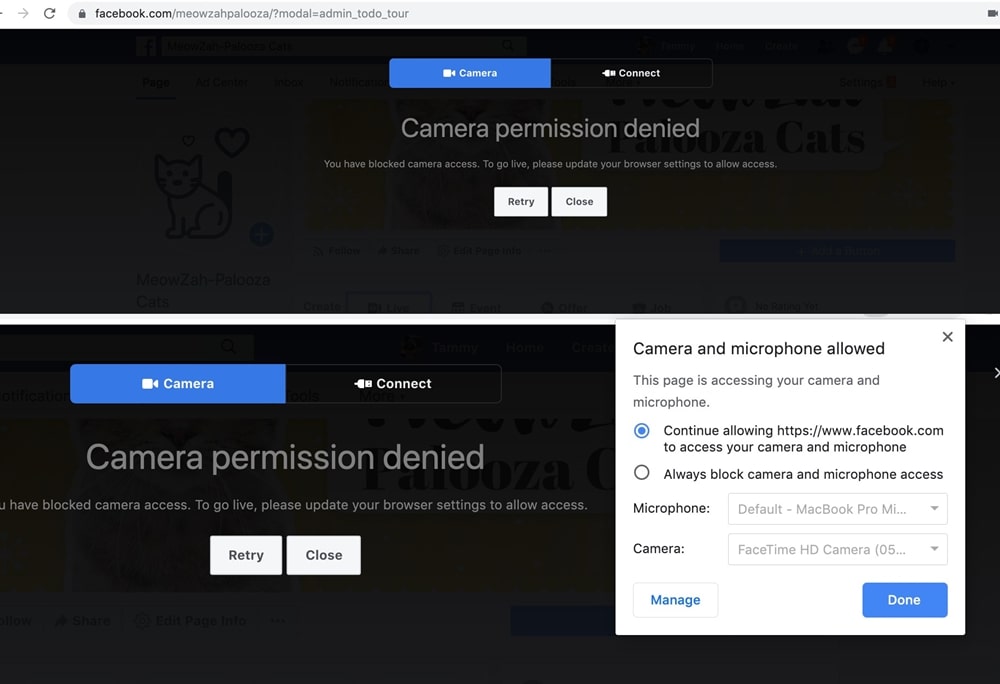 Interestingly, the issue arises for Google Chrome users on other operating systems such as Mac OS, Windows, and even Linux distros. To add to the confusion, the Facebook Live on Google Chrome issue seems to have been around for several months. This can be seen in a user complaint on Google's support forums which was posted back in December 2019.
Since then, the Facebook Live Google Chrome issue seems to have affected multiple other users in the past few weeks. Unfortunately, the problem has not been addressed by Facebook or Google. The only workaround at this point is to use any other browsing application such as Firefox or Microsoft Edge. Of course, you might lose out on your Chrome extensions if you switch browsers.
Since the problem hasn't been addressed by both parties yet, we do not expect to see a fix for the issue to be released soon. As more users raise concern over the Facebook Live Google Chrome issue, both parties might work things out.