We are living in the world of social media, where millions are posts are being made this very second. Countless users share their experiences, photos, messages, etc on their Facebook app. However, in many cases, you might want to upload a photo, status, or post but have to stop midway. This can be due to an interrupted internet connection, or the bus you're waiting for has arrived. In such cases, Facebook saves the post, which you can find later in the draft section of the app.
Facebook app comes with an additional advantage as it saves all the drafts which you were not able to post. Since users want to keep their wall active, it is important that you also know where you access your drafts so you don't have to write the post again. It is time saving, plus very efficient in case you make multiple posts per day.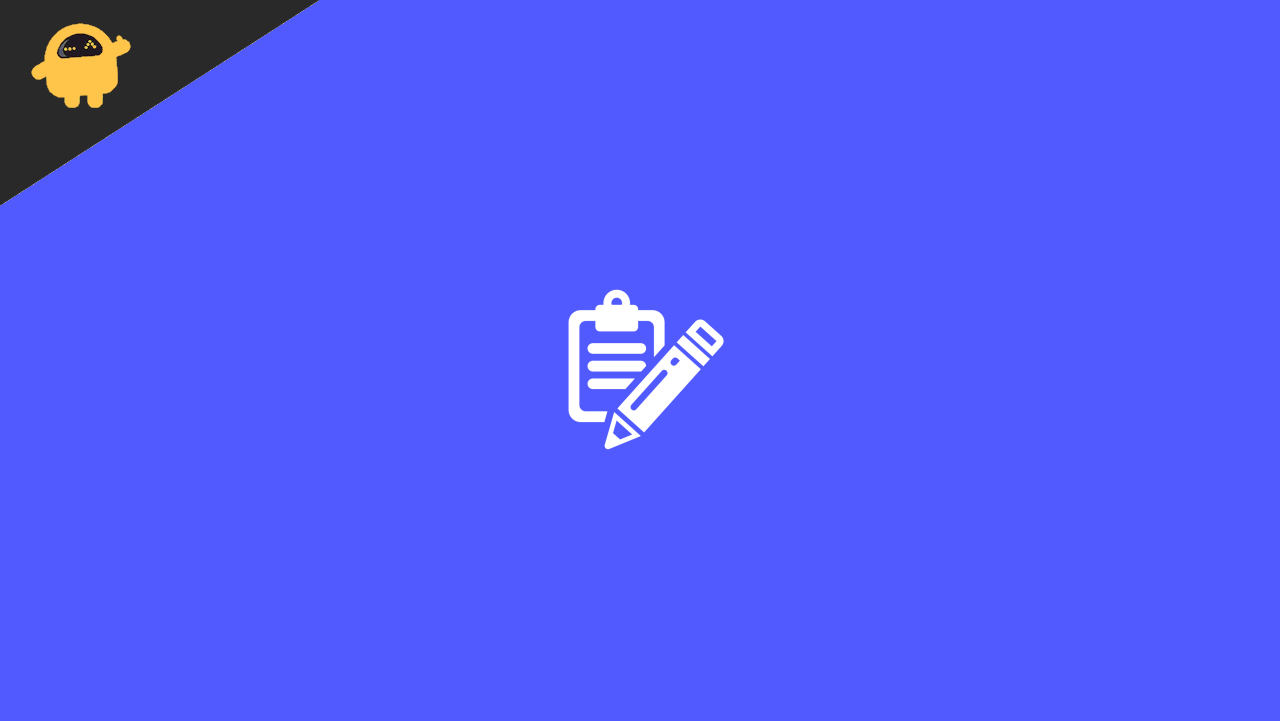 How to Find Drafts on Facebook App
Once you type a long post, losing it can be very frustrating, especially when you were almost done with the post. But the good news is that Facebook automatically saves all the unpublished drafts which you can access later easily.
We also have a standalone video explaining the whole process of finding the saved drafts on the Facebook app. You may watch it for reference, or read the article below for more details.
Find Drafts on Facebook App Android
For Android app, it is pretty easy to save multiple drafts on Facebook App. This can come in handy when you have to post multiple posts so you can draft them beforehe hand and post when the time is right.
Steps to find a draft on Facebook Android:
First, open the Facebook app and navigate to your timeline / wall.
Here click on the post a status message & type your post.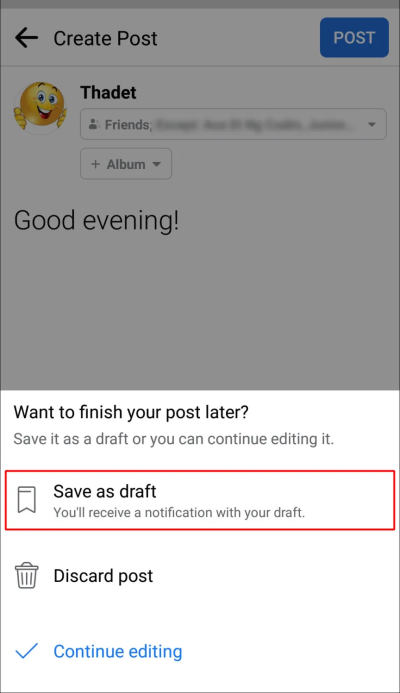 Once you cancel the post, you will be given an option to save the draft or discard the post. Click on the save as draft option.
You will receive a notification indicating that your draft is saved successfully.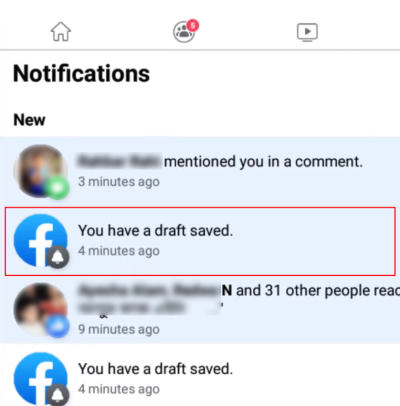 Clicking the notification will also allow you to see different drafts which you saved earlier.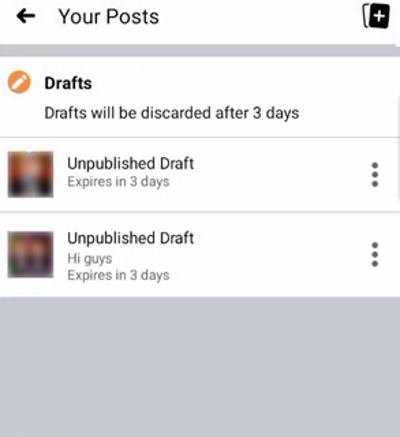 You can click any one of them, edit or modify and post it from the app.
Please note that drafts only stay in the app for 3 days at maximum. So make sure to use them before the 3 days time limit.
Find Drafts on Facebook App iPhone
For iPhone users, the process of recovering yoru drafts is pretty simple. However, your iPhone will only store the last draft only. Also, the app will save group-specific drafts as well which can help you to post to multiple grips easily.
Steps to find a draft on Facebook iPhone:
Open the Facebook app on yoru iPhone and navigate to yoru wall / manage.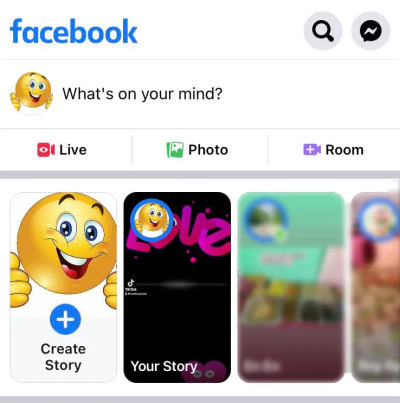 Here click on the status to type something. If you have any drafts saved here, they will automatically pop in.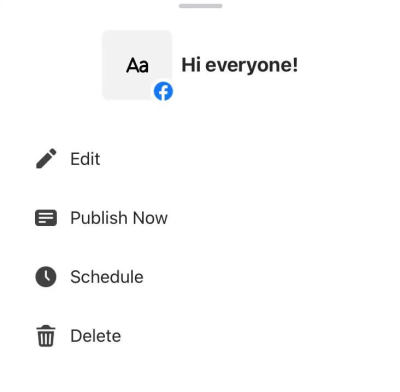 Once you're happy with the draft, you can post it as well.
The process is same for any page specific or group specific drafts. Just go to the group/page where you have saved the draft and click on the post button, the draft will pop automatically.
Find Drafts for Facebook Page
Many users run Facebook pages where they share multimedia and entertainment content for millions of users across the app. Posting on such pages can be a time-consuming task, so it's better to formulate drafts and post them one by one in your free time.
Steps to find drafts for Facebook Page:
Open yoru Facebook app and navigate to the Page section from the main menu.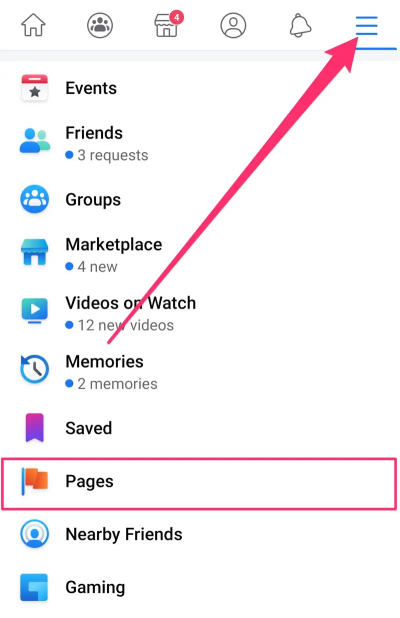 Here select the page for which you wish to see drafts.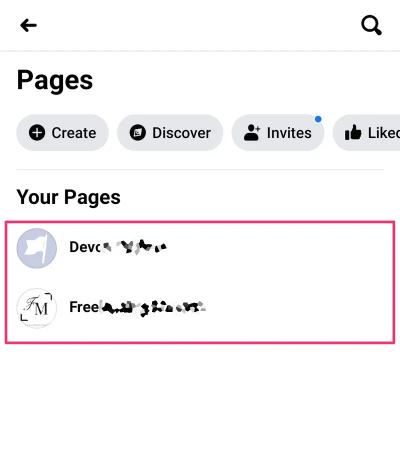 Go to the drafts section, here, you can find all the saved drafts.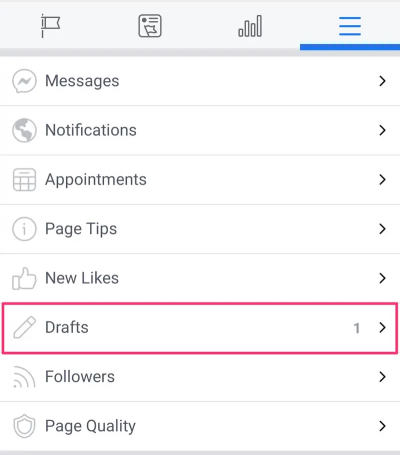 You can either delete, modify or post these drafts. You can also add new drafts for future use as well.
Conclusion
This brings us to the end of this guide on how to find drafts on the Facebook app. Please note that if you own a FB page then you can find the page specific drafts in the Page section only. For your personal profile drafts, you may follow the above device specific instructions.