Facebook is working on making its app and website safe for users. They are very strict with privacy and policy. So, that's why they are taking strict action against the account which is doing the suspicious activity and violating privacy and policy. But, due to this, many users are facing issues with their Facebook accounts. Yeah! Many users face that their account is suspended or blocked or locked by Facebook. Sometimes, the account also gets banned, making it hard for the users to access it.
So, in case Facebook has locked your account by mistake, then be with us till the end. As we are here with the guide on how to fix this issue. Therefore, read the full article to know more about it and how to fix it.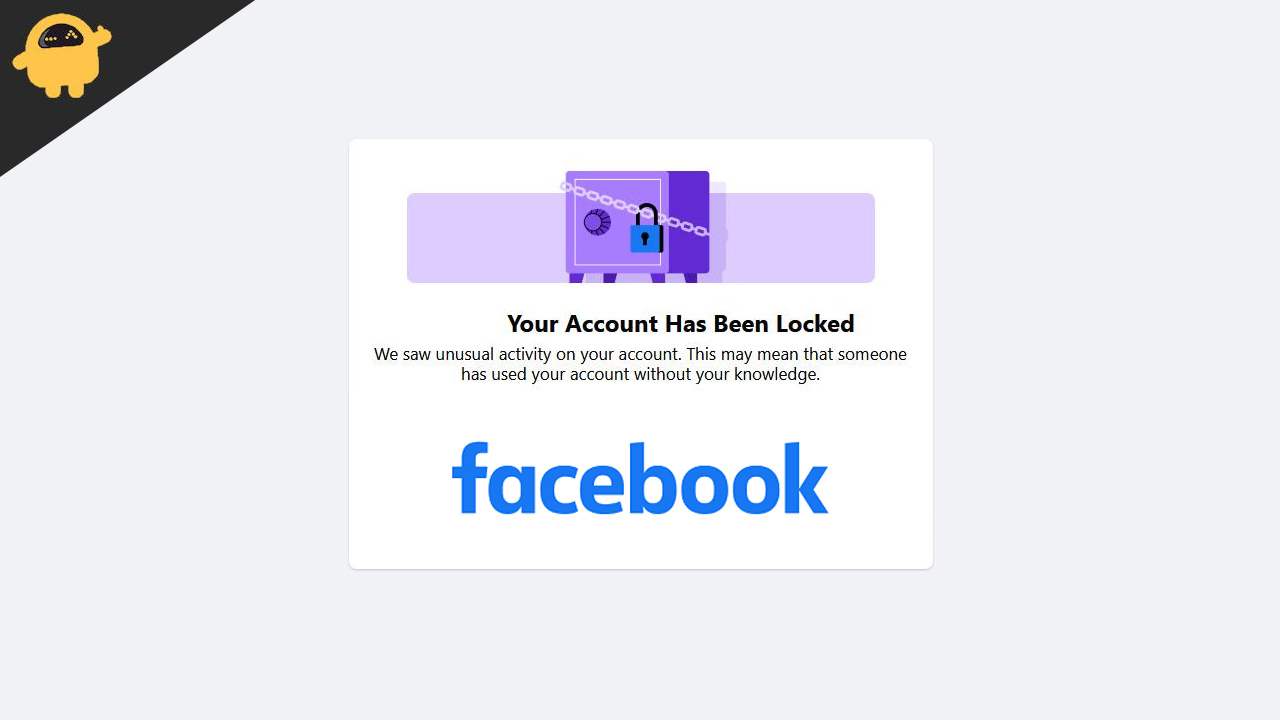 Why Is My Facebook Account Temporarily Locked?
Your Facebook account might be locked due to a couple of reasons which might be done through your account. Facebook is very much focused on the security of the users, that's why they take strict action with the Facebook accounts. They have made their app & website in a way so that the users will face this strict action instantly if they violate the Privacy and Policy. So, check out the reasons below.
Using automated software and bots for messaging and friend requests.
If you are posting too much from your account
A sudden increase in posting frequency from your account.
If you are sending too many friend requests or messages to anyone on Facebook.
Using a Fake account, changing names, changing DOB, or other details.
If you are doing spam advertising through your account.
So, if you are joining many groups in a short time then your account is likely to get locked.
Repeatedly trying to log in to your account by recoveries or authentication codes.
You might have violated the privacy policy of Facebook.
Suspicious Activity through your account.
How To Unlock Facebook Account?
So, if your account has been temporarily locked by Facebook then follow the methods which are given below to fix this issue.
Fill "Report a Login Issue" Form
So, if your account has been locked by Facebook then you can fill out the Report a Login Issue form. In this form, you have to mention your contact email address and after it, you have to give detailed information about the issue that you are facing. You have to also specify what were you doing after which your account has been locked. So, when you fill out this form and submit it, then they will reply within 10 business days. And, if they found it legit then they will unlock your account.
Fill "Security Checks Preventing Login" Form
If your account has been locked due to the security checks then you can fill out this form. In this form, you will have to provide an email address where the support will reach you. Also, mention the proper reasons for it, and don't forget to mention that you are not receiving the security code.
Verify Your Identity
It is another helpful form through which you can try unlocking your Facebook account. So, in this form, you will have to confirm your identity with them. The form will take the input of the user to verify whether you are an account holder or not.
Therefore, in the form, you will have to attach a photo ID like a driver's license, Aadhar card, or passport, along with your phone number or login email. Also, they will store the ID for up to one year. However, you will be able to change this setting to 30 days via the Identity Confirmation Settings. After it, Facebook support will reach out to you for the update of this form.
Conclusion
So, in this guide, we have mentioned the reasons through which your Facebook account can get locked. Also, this lock is generally for 24 hours to 48 hours but in some cases, it gets for a longer time. So, you can follow the methods which are mentioned above to unlock your Facebook account. And, if you have fixed the same issue through any other methods then do share it with us in the comment section below.