Fall Guys: Ultimate Knockout has been turned out one of the popular and hottest video games in Summer 2020 on Steam. People are loving this battle royale game so much and even developers have also mentioned that they're trying to scale up the server level & optimizations. Therefore, Fall Guys players won't find any issue with server connectivity as well as matchmaking. Now, due to the increased popularity, plenty of macOS and Linux users are asking whether they can install Fall Guys on Mac or Linux or not.
So, if you're also one of the Mac or Linux users and looking for any information or guide to make this possible, then this guide is for you only. Here we've shared the possible workarounds to install the Fall Guys game on your macOS or Linux unofficially.
Yes! You heard it right. Fall Guys: Ultimate Knockout game isn't available for Mac or Linux officially yet. The game is only released for Microsoft Windows (Steam) and PlayStation 4 platforms. So, let's get into the steps below.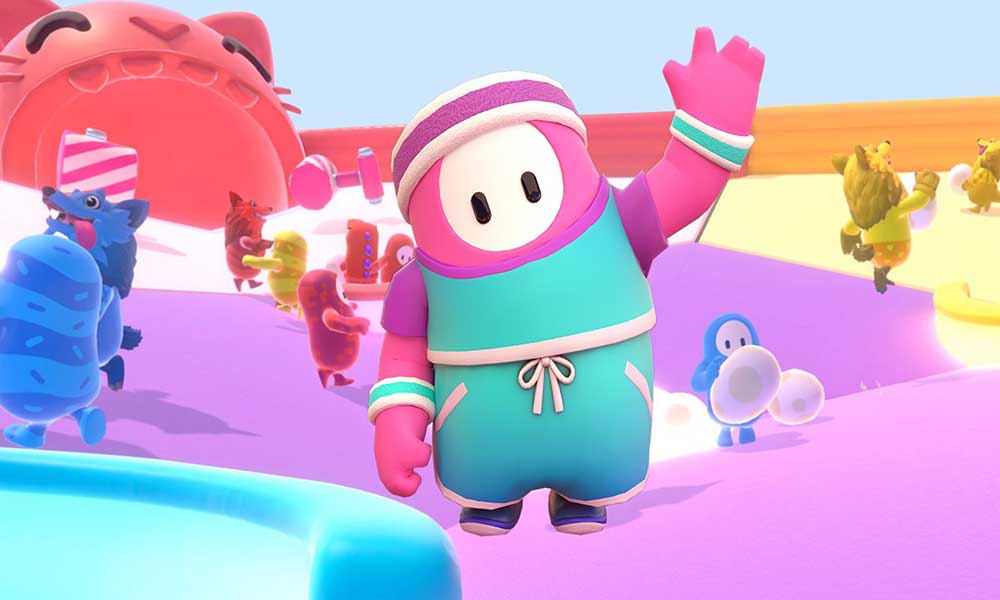 Fall Guys: How to Install on Mac
As the Fall Guys game isn't officially available for macOS yet, all the interested users can simply use the official Boot Camp Assistant tool on their Mac to install Windows 10 OS separately on an individual disk partition and start enjoying the Fall Guys via Steam. Let's take a quick look.
Download the Windows 10 ISO file on your Mac from the official Microsoft website.
Next, download the Boot Camp Assistant via the Apple website.
Insert a USB Drive of an 8GB storage > Disconnect other external drives from your Mac.
Open the 'Utilities' folder > Launch Boot Camp Assistant.
Search for the ISO file > Choose the connected USB Drive.
Create a partition in your HDD for Windows installation.
Allocate at least 25GB of Windows OS partition space > Follow the on-screen instructions and install Windows on your Mac easily.
Next, download Steam client for your Windows OS on Mac computer and install it.
Then launch Steam > Sign into the Steam account > Search for Fall Guys: Ultimate Knockout game > Purchase it then download and install Fall Guys to your Windows partition on Mac.
You're done. However, if you're facing issues with the Windows 10 installation on your Mac, you can check out the official Apple Boot Camp Assistant guide.
Fall Guys: How to Install on Linux
Though Fall Guys: Ultimate Knockout developers have already accepted the suggestion to develop the game for the Linux version with the official wine proton support in the future. So, if you're a primary Linux user and want to have the Fall Guys official release & support for Linux then make sure to join the Fall Guys Discord Server and give an upvote.
Fall Guys will work on Linux Debian, Fedora, CentOS, Manjaro, etc. So, make sure to install any of the software on your Linux computer before heading over to the steps below.
Next, you will require Steam for the Distro.
Also required a graphics card for Distro.
Then enable Proton forcefully on the Steam client. To do it, launch the Steam client > Go to Steam Settings > Head over to Steam Play > Make sure to Enable Steam Play for supported titles > Then Enable Steam Play for all other titles and select Proton 5.0-9 or higher from the drop-down list.
Click on OK to save changes on Steam.
Now, restart your Steam client and you will be able to download the Fall Guys on your Linux easily like any Windows game.
Just sign in to your Steam account > Search for the Fall Guys game and click on Download.
Enjoy!
Note:
This Linux trick may not work for some of the users. Make sure to use the Unity 2019 version with a dedicated GPU card to play Fall Guys.
On older laptops with an older graphics card can't run this game like Debian 10+GTX 940MX.
[2020–08–19] Lutris is not working with this game yet.
Another option is to set up a virtual machine. (Will consume a lot of your computer's resources — not recommended)
That's it, guys. We assume this guide was very helpful to you. For further queries, you can comment down below.