The Radscorpions are one of the most common enemies that you'll encounter during gameplay in Fallout 76. Though they're common creatures in the game, you'll find the need to get into a fight against them in order to complete certain quests that the game throws at you. If you're unlucky, you'll experience how hard it is to find these creatures when you actually need them.
In this guide today, we'll take you through every bit of information that you need to find Radscorpions in Fallout 76. We'll run through the locations that best spawn and have a great chance for these creatures to show up in the game. With the guide, we hope you'll get to complete those daunting quests pretty easily. So without any further ado, let's look at the Fallout 76 Radscorpion Locations guide.
Fallout 76 Radscorpion Locations Guide
If it's the Radscorpion you're looking for, then the short answer is that you can find it just about anywhere. You're likely to encounter the Radcorpion anywhere around the map when you're doing some other stuff. However, the Radscorpions are known to roam in certain locations. So if you're having bad luck finding one of these creatures in Fallout 76, we suggest that you head out to the Graninger farm, Smith Farm, the New Appalachian Central Trainyard, and Kiddie Corner Cabins, and start your search there.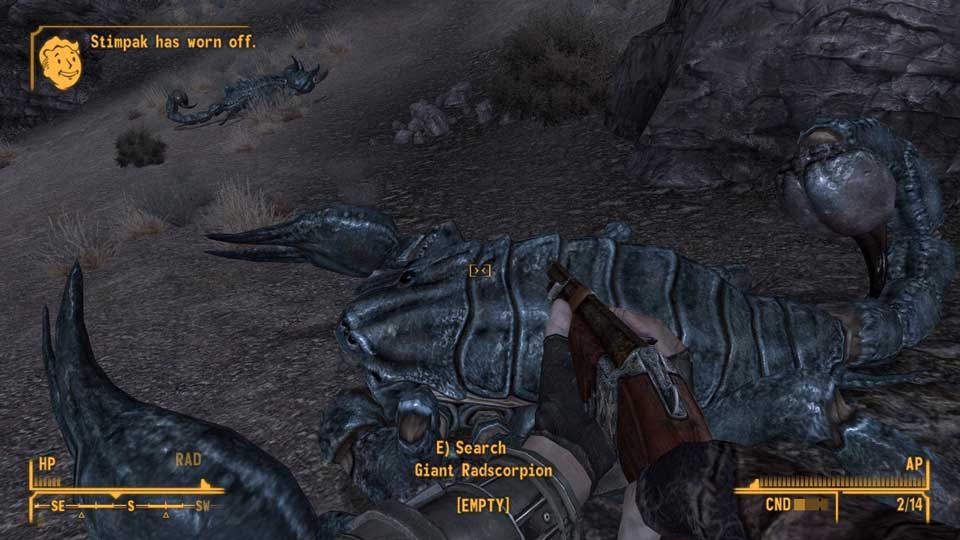 These locations are literally known to host a more amount of these creatures than other areas. Furthermore, these creatures are also seen around Becker Farm, the Emmit Mountain Disposal Site, Knife Edge, and the cabins around White spring. The level and toughness of the Radscorpions that you encounter will relate to your level in the game. So the stronger you are, the tougher will be the Radscorpions that you encounter. You must also keep in mind that these creatures appear in packs most of the time, and they all come with great damage absorption. So make sure that you prepare yourself before going out to search for them.
Coming to a conclusion, you can find Radscorpions just about anywhere on the map. But still, locations like the Graninger farm, Smith Farm, the New Appalachian Central Trainyard, and Kiddie Corner Cabins are some places that are worth searching for due to the fact that a lot of creatures spawn there. Head right over and spending some time at these locations will eventually take you to the Radscorpions. That said, we hope reading the guide above has brought some valuable information and help to you. Please let us know by commenting down below if you have any further queries regarding the same.
Also, check out our iPhone Tips and Tricks, PC tips and tricks, and Android Tips and Tricks if you've got queries for it or want help. Thank you!