Fallout 76 contains a great number of item that you can find and keep. These items are scattered throughout your missions and quests. There is a great possibility that players miss these while grinding. This is because the players mostly focus on the quests and stories, and they will probably go past these much-needed items just because they miss the small details that lead to these.
One such item in the game is the Slug Buster Legendary Weapon. If you've been searching for this particular weapon in Fallout 76 but couldn't actually get your hands on one, then keep reading this guide as we'll take you through the process of finding this legendary weapon. So without any further ado, let's see how to get Slug Buster a 3 Star Legendary Weapon in Fallout 76.
How to get Slug Buster a 3 Star Legendary Weapon in Fallout 76?
To get the Slug Buster in Fallout 76, you need to play through the quest Buried Treasure. As you get into the quest, you'll fight some enemies and progress through. As you make the progression, you will talk with RA-RA, who will open a door for you, which takes the quest further. So, keep a note on the first door that she opens for you. Once she opens this door, you'll go through it dealing with more enemies. As you deal with them, you reach a certain point where you get to interact with RA-RA.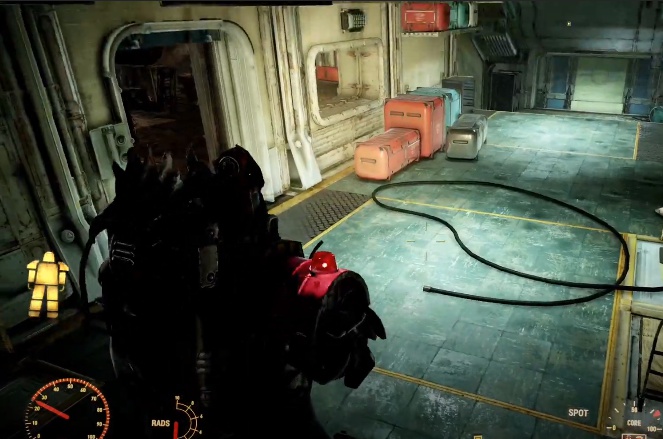 So once you reach this area in the quest, interact with RA-RA. After the interaction, she'll tell you that she can open up another door for you. This is a door that's closed right in front of you and you can choose to either make her open it or leave. If you choose not to open this door, the quest just takes your further to end. But our goal is the legendary weapon so you must say Yes when she asks if you want it opened. When she opens this door, simply go inside and you'll find a table there, with the Slug Buster on top of it.
Conclusion
Summing up our guide, you need to take up the Buried Treasure quest. Once you're in the quest, fight the enemies and progress through the quest. You will come to a closed door in the quest, which RA-RA opens for you. This takes the quest further and you'll deal with more enemies. After this, you'll come to an area(shown in the screenshot above) where you get to interact with RA-RA. When you interact with her here, she'll ask you if you need her to open the close door next to you. Say yes, enter the room, and you'll find the Slug Buster on a table inside the room. That said, we hope reading the guide above has brought some valuable information and help to you. Please let us know by commenting down below if you have any further queries regarding the same.
Also, check out our iPhone Tips and Tricks, PC tips and tricks, and Android Tips and Tricks if you've got queries for it or want help. Thank you!