The last time you were wearing your Fitbit Versa watch, it was fully functional. You pull it out of your wrist and kept it ideally or maybe for charging. However, the next time you have it in your hands, it doesn't display anything. All you can see is a black screen and nothing else. Well, this has been a very common issue, especially with the Fitbit Versa 2 and 3.
Although you know, the device is switched on, and no matter how many times you tap on the screen or click on the power button, it just simply doesn't work. Many users have encountered the same problem where their Fitbit Versa 2 or 3 not turning on or not working Issue. It must be very frustrating since you don't have many options. So is there really a way to fix it? If that is what you are thinking about, then worry not. We have got a couple of fixes that might resolve your issue quite easily. Read the complete article to find out what actually works.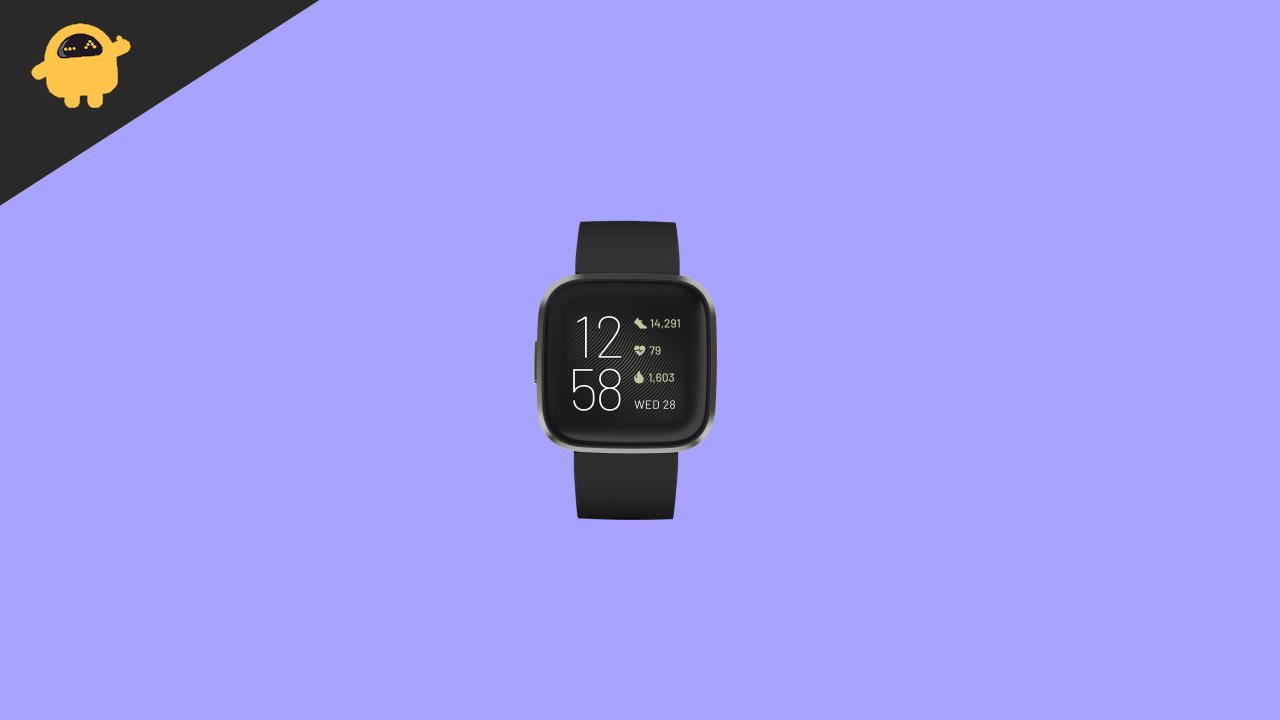 Fix: Fitbit Versa 2 or 3 Not Turning / Not Working Issue
Your Fitbit Versa has hardly one functional button at the side. So, in case neither the screen nor pressing the power button shows any result, it seems like there's no possibility of fixing it. But here's how to get the problem fixed and get back your Fitbit watch back to working.
Many users in the Fitbit community are facing the same issues and it seems very common on the new devices Make sure you update your Fitbit app to the latest version to avoid this issue. Also if you recently have purchased this time, then it is a good idea to get it replaced if shows any signs of hardware damage.
Method 1: Force restart your Fitbit Versa 2 or 3
With such fewer options in hand, you only have the choice to restart your watch to make it work. Fortunately, restarting the device has been a successful fix to this problem.
Firstly, press the power button on your watch.
Press it hard and hold it, you should feel a vibration. If you don't, press it again and wait for a vibration.
Now, wait for the Fitbit logo to appear on the screen.
Once you see the logo and feel another vibration, release the button, and you shall see the regular functioning screen.
This method might sometimes not work for the first time itself. In that case, try doing the same a few times. However, if it still doesn't work, then try the next method.
Method 2: Restart your Fitbit Versa while charging
If the previous method didn't work out, your device might be low on charge. Hence, try restarting your Fitbit Versa 2 or 3 while putting it on charge. Here's how to do it.
Put your watch on charging for around 5 minutes.
Now, without removing it from the charger, press the power button.
Wait for the Fitbit logo to appear, and you will feel a vibration.
Finally, release the button and let it set up.
It is possible that your Fitbit Versa is completely fine, it is just that the charging port is faulty, and because of no charging, it is not turning on. So make sure you clean the charging port with a cue tip and some cleaning solution and then try again.
Method 3: Change Clock Face
Fitbit Versa comes with a variety of watch faces that are carefully designed by the creators and the developer's community. But there are many ways you can change watch or clock face for Fitbit Versa. In some cases, when you create a watch face, the code is not generated correctly and you will have a non-working watch. So it's better to go back to the Fitbit app on your smartphone, and change the watch face to default and then see if the problem is fixed or not.
Conclusion
So, that's all the answers you need to know to fix your Fitbit Versa 2 or 3 not turning on or not working. These types of issues mostly occur due to some software issues or low batteries. In any of these cases, the fix mentioned above must effectively work. However, if none of them really works, even after trying multiple times, you might need to ask for an expert's help as well.