A number of Apex Legends players have reported coming across technical issues at times. These result in them not being able to play the game. One such problem is the "No Server Found" error, which has been troubling gamers for quite a while now.
If you are one of those facing this error, you need not worry. Here, we will help you understand the underlying causes of the "No Server Found" error in Apex Legends and potential solutions for the same.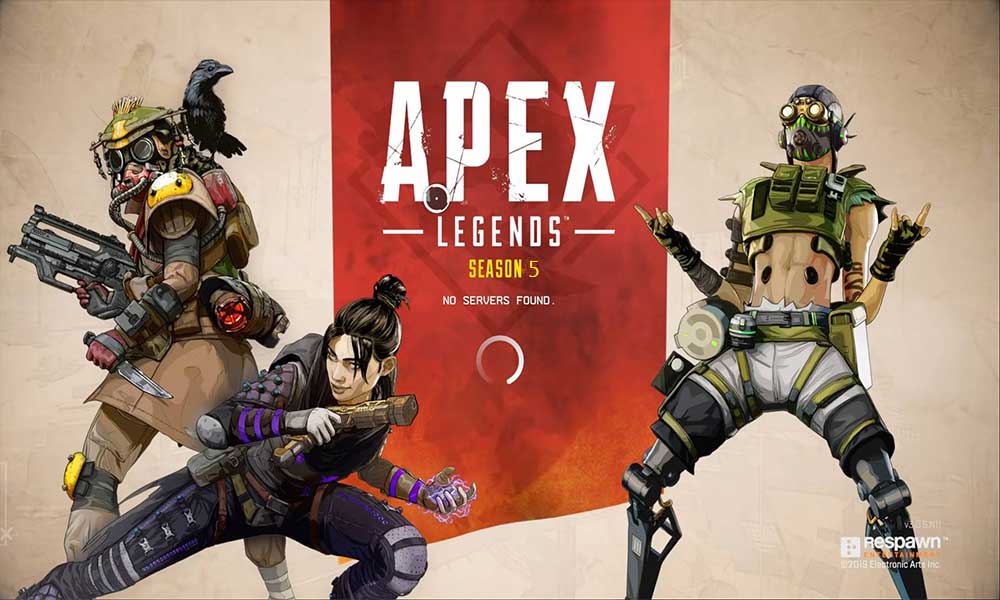 Resolving the No Server Found error in Apex Legends
The No Server Found error in Apex Legends is basically due to connectivity issues – when your game's software is not able to connect to the game servers. It usually comes up when the servers have been taken down for scheduled maintenance. This is a pretty common occurrence and you don't need to worry about it. All you need to do is to wait for the servers to be brought back online. While you wait, it is not a bad idea to check up on your own internet connection, just in case.
In case you feel the servers are down, you can try to go over to the unofficial Apex Legends status website. There, look for a red bar right at the very top of the screen. If it is present, it means that Apex Legends' servers are indeed going through downtime. However, if you discover that the servers are online, it could mean that there is an issue with your own internet connection. These problems can be rather tricky to identify, as well. You should have a look at your modem or router, to check if it is working properly.
Also Read: Fix: Unable to Play Apex Legends on PS4/PS5 (lobby screen error)
Additional Info
Apart from this, you can also surf the internet on a different device. Connectivity issues are not necessarily the same between devices. Therefore, you will have to ensure that your internet is functioning properly. If not, you will have to contact your internet service provider or engineer to get it fixed. If you can confirm that it is working properly, the only solution is to wait for the game's servers to come back online again.
Also Read: Fix: Apex Legends Crashing on RTX 3090, 3080, 3070, 2080, 2070 Series
That is it for now. We hope our guide helps you understand and resolve the No Server Found an error in Apex Legends. If you liked this, do remember to check our other Windows Guides, Gaming Guides, Social Media, iPhone Guides, and Android Guides to read more. If you have any doubts or feedback, comment down with your name along with the email ID, and we will reply shortly. Also, subscribe to our YouTube Channel for awesome videos related to Android and Gaming. Thank you.