Canon printers are good for many use cases, but there could be some problems if it is not used properly. Many Windows PC users have recently reported that they are facing Canon print Job error 853 when printing from their Windows PC on their printer. So in this article, let's see how you can fix the issue.
Canon is also one of the industry-leading manufacturers of printers. They are also known for their proprietary method of printing, UFR II. UFR stands for Ultra-Fast rendering. This technology compresses the print data before sending it into the printer to accelerate printing jobs.
Canon printers help in various situations where we might need urgent print or scanning facilities. Their home printer lineup is a massive help for personal printing needs. However, there are many complaints regarding Canon print Job error 853 in which the printer stops working and stops taking further printing queries from the computer.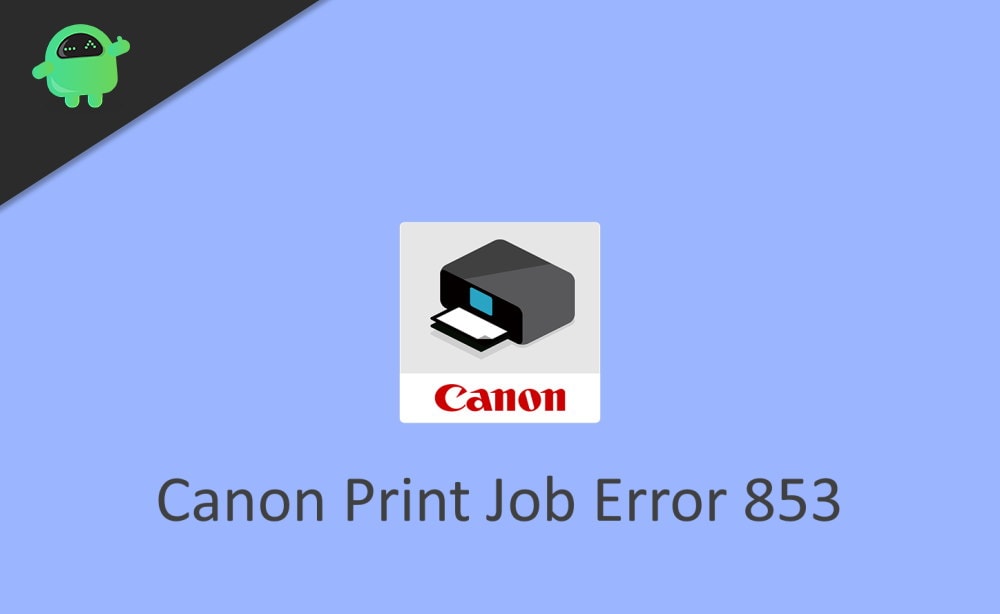 How to Fix Canon print Job error 853 on Windows PC
Before attempting any fixes, make sure of the below-mentioned points. This could help you to solve this issue.
Keep your Windows installation up to date. Also, check if there are any pending updates available to download and install. Because of a pending update, the system may not function properly. So make sure you have installed all of them, and there are no pending updates.
Install the latest drivers for your Canon Printer. Most issues with printers are related to printer drivers only. Installing the latest driver should help you to resolve this issue.
Make sure the connection to your printer from your PC is working properly because a loose or broken connection may also lead to this error.
Fix 1: Install the Latest UFR II Drivers for your printer
First of all, download the UFR II drivers for Windows from this page.
Install the drivers by connecting your printer
After installation, check if you could print the jobs without any issues.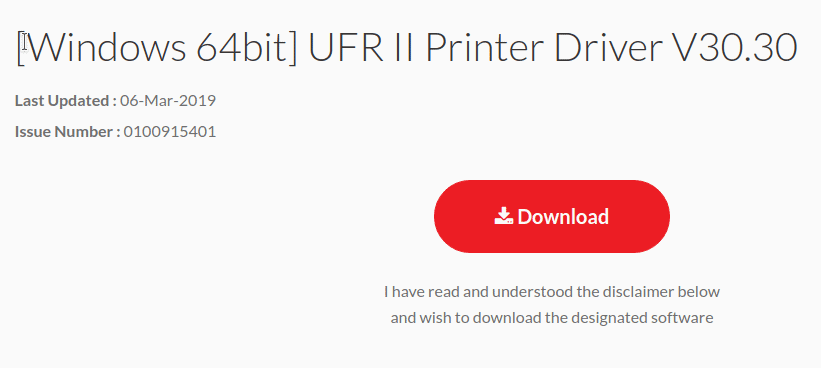 Most people found that the issue was easily fixed after installing the latest drivers for the Canon printers. So it is advised that you try this fix first. The above-mentioned link also has some important information regarding the drivers. Care to read them as well.
Fix 2: Give out Fewer prints
Your printer also has resources like RAM and Hard disk. So all the prints you give out are processed using these resources. When you give out an enormous amount of print, the printer will throw out this error because it ran out of resources to process your request. It is like asking two persons to do four jobs at the same time.
So to avoid this error.
Give out fewer prints. This doesn't happen when you are giving the same page for more than one copy, and it won't affect memory or other resources.
Print out in batches. For instance, if you have 100 pages to print, print 20 pages at a time to reduce the load on your printer resources.
Fix 3: Disable Use Spool Function
Another great fix for this issue is to disable the spooling function on your printer that could have caused the issue. To do so,
If your printer goes to Settings or registration.
Open Preferences and open Network settings.
Find the option "Use Spool function."

Set it Off and try printing your job again.
Fix 4: Apply Firmware update for your canon printer if any available.
This is the last step of solving the issue. If you have tried everything and the issue is still present, you should consider updating the firmware for your Canon printer. Although before doing so, consider contacting Canon support. They may help you to resolve the issue. And if the firmware upgrade is necessary, they will also assist you in upgrading your firmware carefully.
Note: Interrupting a firmware upgrade in the middle may cause irreversible damage to the printer. This could leave the printer in a dead state, and you may have to spend more on servicing, So only try this if it is really necessary. Ensure uninterrupted power to avoid any disasters.
If you want to try to update the firmware by yourself, then you can try this method:
If your printer is capable of connecting to the internet, then you can try this method.
Open the menu and open the System Management tab.
Go to update firmware and select through internet and let it connect to the internet and download the firmware.

If you have already downloaded the firmware, you can also use the form USB method to install the firmware through the USB that could come in handy if your printer cannot connect to the internet for some reason.
Conclusion
So these were some solutions for the Canon print Job error 853. As you can see, these fixes are easy to do. But if your printer is supported by Cannon, then you could contact their support team and get help if none of the methods works for you. If possible, the support person could also arrange an engineer to visit and service the problem if there are any hardware-related issues. But before that, it's worth checking out these solutions to confirm there are no software issues that could have simply fixed by yourself.