Black screen issues aren't new ones in the gaming industry and most of the high intensive video games do come with a couple of errors or bugs and so the Cyberpunk 2077 game. As the title suggests, several unfortunate Cyberpunk 2077 players are having issues with the Black Screen on the PC. Now, if you're also one of the victims, make sure to check out this troubleshooting guide to quickly fix it.
As the game has been released very recently, it can possible that there are some bugs or errors present in the initial version. However, it's worth mentioning that CD Projekt RED has been recently released a patch update to fix plenty of bugs and improves stability. So, it's always highly recommended to keep up-to-date with your game version before getting to any conclusion.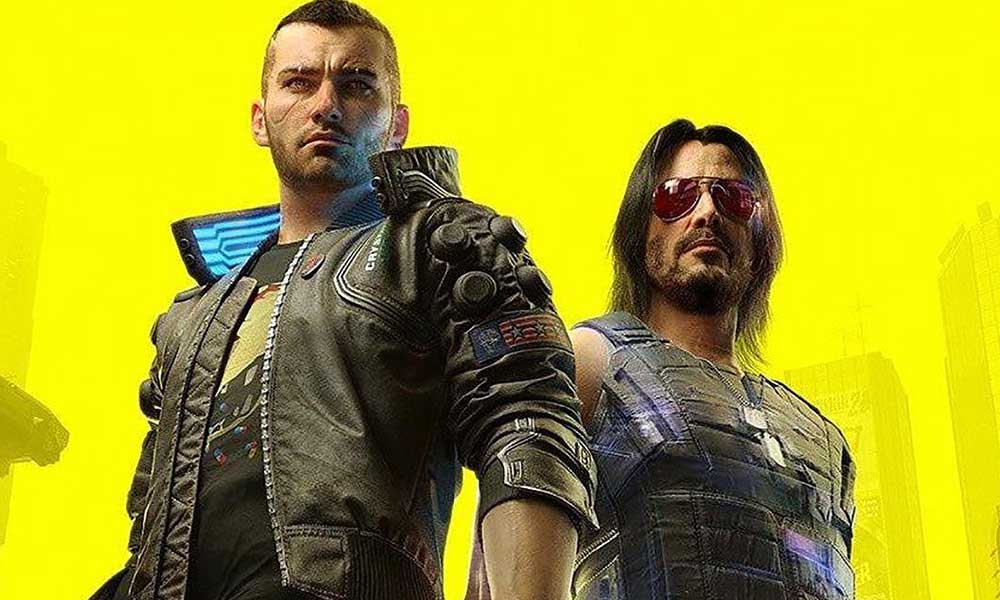 How to Fix Cyberpunk 2077 Black Screen
Luckily, there are a couple of possible fixes mentioned below that should help you out.
1. Move to Windowed Mode
It can possible that your game is running in the fullscreen borderless window mode which can also cause issues with the black screen if your graphics card or system configuration isn't up to the mark.
So, whenever you get the black screen issue and the audio is playing in the background during Cyberpunk 2077 gameplay, just press the Alt + Enter keys on your keyboard and the game screen will start showing in the Windowed mode. We hope that you can now easily see the screen and continue playing your game again.
However, if you want to go back to the fullscreen mode again, press the shortcut keys again. But we'll recommend you to set a slightly lower display resolution in the game settings and then you can use the fullscreen mode always.
2. Update GPU Driver
However, if the above method didn't work for you, try updating the GPU drivers on your PC to fix the black screen issue. It's needless to say that an outdated graphics card driver can cause multiple screen glitches or display related errors if the game and system conflicts. Therefore, always keep up-to-date with your GPU driver to reduce display issues on your PC. To do that:
Right-click on the Start menu to open up the Quick Start Menu.
Click on Device Manager > Double-click on Display adapters > Right-click on your active dedicated graphics card.
Click on Update driver > Choose Search automatically for driver.
If the update is available, it'll automatically download and install the update.
Once done, restart your PC and try running the game again to check if the black screen issue is there or not.
3. Update Windows OS Build
Make sure that your PC is running on the latest Windows OS build. It eventually eliminates all the commonly happened issues or errors to your PC while running apps or games. Several security patch updates, DirectX updates, other improvements can be found on Windows updates. So, all you need to do:
Click on the Start menu > Choose Settings to open up the Windows Settings menu.
Next, click on Update & Security > Click on Check for updates.
If the update is available, just download and install it.
Once done all, reboot your PC and check if the Cyberpunk 2077 black screen issue has been fixed or not.
4. Set a Lower DPI & Disable Full-Screen Optimization
Usually, Windows 10 brings a higher DPI level as a default configuration. However, that may not come in handy for all of the users and especially while playing high intensive games. So, try lowering down the Windows DPI level and disable the full-screen optimization. To do that:
Go to the installed Cyberpunk 2077 exe (executable) file > Right-click on it and select Properties.
Go to the Compatibility tab > Check the Disable full-screen optimizations tab.
Next, click on Change the high DPI settings > Check to Override the behavior of the high DPI scale.
Click on Application > Save the configuration > Restart your PC.
5. Repair Game Files
Last but not the least, repair your game files via the launcher or client. It's pretty much necessary whenever new update releases and you install that update for your game. Alternatively, even if you've only installed the game on your PC, it's always a better idea to scan and repair your game files via the client whatever you use.
Because a missing or corrupted game file can cause startup crashing, DirectX error, lags, stuck in the loading screen, black screen issue, screen tearing issue, and a lot more. So, whether you're a Steam client user or a GOG Launcher user, we'll gonna share steps for both.
For Steam Client:
Launch the Steam client on your PC > Go to Library.
Click to select the Cyberpunk 2077 > Right-click on Properties.
Now, click on the Local Files tab > Click on Verify integrity of game files.
Wait for Steam to repair the game files.
Once done, restart your PC and you'll be good to go.
For GOG Launcher:
Open the GOG Launcher on your PC > Go to the Library.
Next, right-click on Cyberpunk 2077 game > Click on Manage Installation.
Select Verify / Repair > Now, wait for the process to complete.
Once done, just restart the computer and check if the black screen issue is appearing on Cyberpunk 2077 or not.
That's it, guys. We hope this guide was helpful to you. For further queries, you can comment below.