Well, there is nothing new to talk about the DLL errors and their importance to run programs properly on the Windows system. Unlike other DLL file errors, the D3dx9_33.dll error is related to Microsoft DirectX. Whereas most of the other DLL errors can have complicated reasons and fixes whatsoever. To simplify, the D3dx9_33.dll is a single file that includes a set of DirectX collections. Since DirectX is useful for running programs, games, etc on Windows if the D3dx9_33.dll Is Missing or Not Found Errors appear which means the particular program is trying to access this file by unable to find it.
If you're also one of the victims, make sure to check out this troubleshooting guide completely to fix this issue. The particular error may appear in different ways which are mentioned below. Such as:
D3DX9_33.DLL Not Found

File d3dx9_33.dll not found

The dynamic link library d3dx9_33.dll could not be found in the specified path [PATH]

D3dx9_33.dll not found. Reinstalling might help fix this

The file d3dx9_33.dll is missing

D3DX9_33.DLL is missing. Replace D3DX9_33.DLL and try again

Missing component d3dx9_33.dll

This application has failed to start because d3dx9_33.dll could not be found
Due to several reasons, the DirectX DLL file may get either missing or corrupted, or even misplaced from its default directory which can lead the program unable to run properly or crash every time Windows users try to launch it. Yes! Even a single missing or corrupted DLL file can prevent Windows programs from running or launching.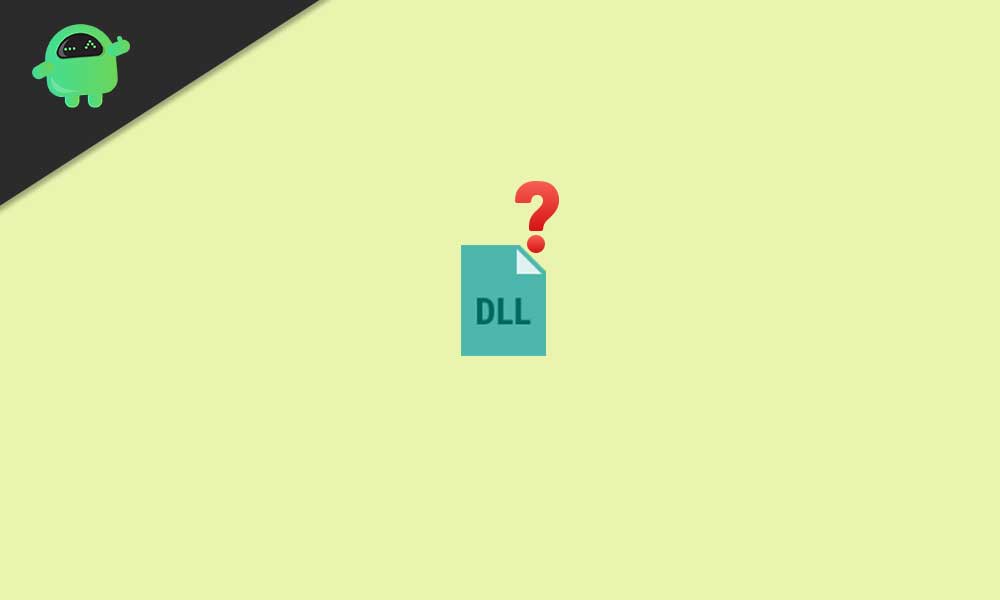 How to Fix D3dx9_33.dll Is Missing or Not Found Errors
Here we've shared a couple of possible workarounds below that should work for you. Now, without further ado, let's get into the solution below.
1. Reboot Your Computer
In most cases, restarting your computer can simply fix multiple system-related glitches or temporary cache data which may cause several issues like DirectX error or any DLL file errors. So, just click on the Start Menu > Click on the Power menu > Choose Restart.
2. Reinstall the latest DirectX Version
However, if the simple reboot of the system doesn't work for you, make sure to reinstall the latest version of DirectX from the official Microsoft website. Download and install the installer on your computer then run it. At the time of writing this article, you'll find DirectX 11 on the official website to download and by default, Windows 10 (1904) is running on DirectX 12.
3. Install a default DirectX Version
We can also recommend you don't fully rely on the latest DirectX version as your Windows OS build or the particular problematic program requires an older version of DirectX to run properly. Since each and every Windows program is meant to run on a specific version of DirectX, it can possible that any latest generation DirectX may not gonna support that program. So, you'll need to download and install the compatible version of DirectX that you may find online or the installation disc of that program (if any).
4. Uninstall and Reinstall the Program
Well, uninstalling and reinstalling the problematic program or game can be another workaround if still, the DirectX DLL error is bothering you every time. The chances are high that something is wrong with the installed program files and somehow the internal files are conflicting with the D3dx9_33.dll file. To do this:
Click on the Start Menu > Type Control Panel.
Open it from the search result > Select Uninstall a program.
Now, search for the installed program or game from the list.
Click on it to select and then choose Uninstall.
If prompted, follow the on-screen prompts and proceed to uninstallation.
Once completely uninstalled, simply restart your computer.
Finally, go to the particular website and download the latest version of the program or game.
Install it completely and you'll be good to go.
However, if this method didn't fix D3dx9_33.dll Is Missing or Not Found Errors then follow the next method.
5. Restore D3dx9_33.dll from DirectX Package
Go to this link to download the DirectX End-User Runtimes.
Now, right-click on your desktop > Click on New > Select Folder.
Rename the folder to DirectX Files.
Run the downloaded DirectX installer file > Click on Yes to accept the license agreement.
Click on Browse > Choose the created folder and select OK.
Again click on OK once you see the folder path in the text box.
Next, you can open the created folder from your desktop.
Search for the D3dx9_33.dll in the CAB files that may look like Mar2009_d3dx9_41_x86 or something like this.
Double-click on the CAB file to open it.
Now, move the .dll extension file to your desktop > Then copy the file to the C:\Windows\System32 location.
Once done, you should delete the DLL file and DirectX folder from your desktop to avoid duplicate files.
Finally, restart your computer to check if the D3dx9_33.dll Is Missing or Not Found Errors has been fixed or not.
6. Update Graphics Driver
Last but not least, updating the GPU card driver is one of the useful ways to fix plenty of DirectX-related or other program crashing-related issues in a jiffy. An outdated graphics driver version can simply affect the application or gaming performance in several aspects. So, check for the latest update and install it (if available). To do this:
Click on the Start Menu > Type Device Manager and click on it from the search result.
Now, double-click on the Display adapters category to expand the list.
Then right-click on the dedicated graphics card name.
Select Update driver > Choose Search automatically for drivers.
If there is an update available, it'll automatically download and install the latest version.
Once done, make sure to reboot your computer to change effects.
That's it, guys. We assume this guide was helpful to you. For further queries, you can comment below.