Destiny 2 is a great game, but recently, the game is showing up many error messages. The most common error Destiny 2 users face is Error code Bee. This error code is due to the faulty connection between your game controller and internet services. Some experts believe that the error is caused due to swarm of new players into their servers where severe cant take the load. No matter what the issue is, the new Destiny 2 error code bee is hampering the gaming experience for many Destiny Players. Today we will help you to troubleshoot this error so you can fix it immediately.
Anyone else having disconnection issues error code BEE even with good internet connection? from DestinyTechSupport
The new Error code Bee from Destiny 2 game is also because of wifi or bandwidth throttling by other devices connected tot he same network. Users are advised not to play such heavy bandwidth games on a shared wifi connection. But even with a good internet connection, there are still users who face the same exact issue. Why is this error code bee is showing up to Destiny 2 players and how to fix it completely. Follow this guide to know more.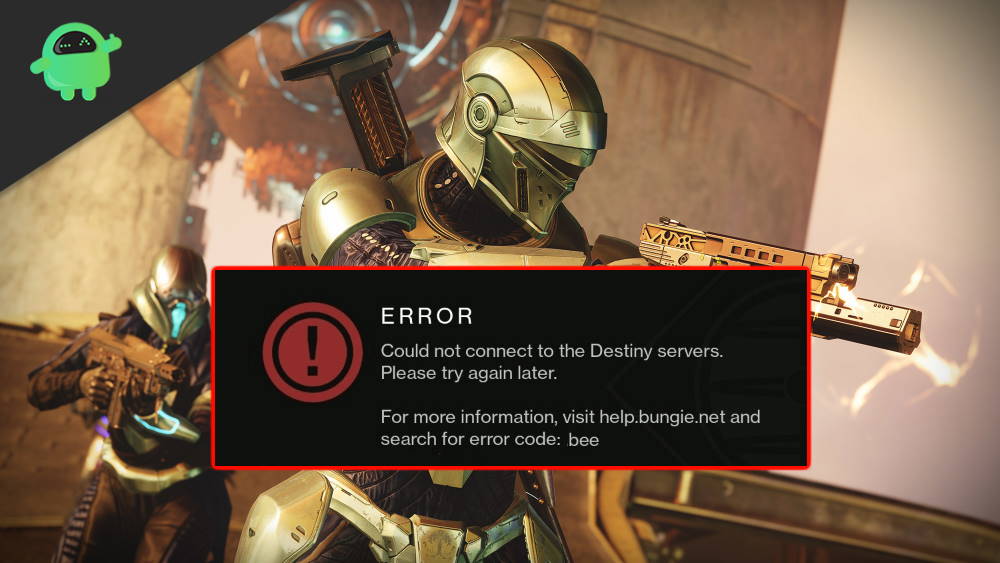 How to Fix Destiny 2 Error Code Bee
Destiny 2 is a massively multiplayer first-person shooter game by Bungie developed for PlayStation 4 and Xbox. The Game is free to play and it has great graphics and game mechanics. However, the game has many errors that users face while playing the game. Though there are many errors of Destiny 2 that we can talk about, we are gonna discuss the Error Code Bee. There are a few reasons for which Error code Bee might occur; some of the reasons are mentioned below.
The Error Bee might occur due to low connectivity from your host to the Destiny 2 Bungie game server. This will cause a loss of packets and lapse in connection, which is mostly caused by internet congestion, IPS saturation, faulty wi-fi setup, etc.
Due to bandwidth throttling, the error might show up. It generally happens when you are sharing the internet with other devices or due to background apps that are doing some tasks on the internet.
Because of IPS outage in many places, geographically, the error code bee shows up.
There is no specific way to resolve the issue with one method. Therefore you have to go through the Solutions mentioned below and should try them all I order ti see which one is working.
Remapping the Port to Bypass the Bee Error
Step 1) Go to Xbox Settings> Network > Advanced Settings, then scroll down, go to your IP address section, and write your IP address down on paper or anything.
Only Step 1 for Xbox and PlayStation are different; otherwise, all other steps are the same.
For PlayStation, Go to Playstation Settings > Network > View Connection Status and locate down to IP address and MAC address, keep a note of it.
Step 2) Go to your Web Browser and enter the Default Gateway Number. If you don't know, then ask your ISP provider—login to your account via username and password.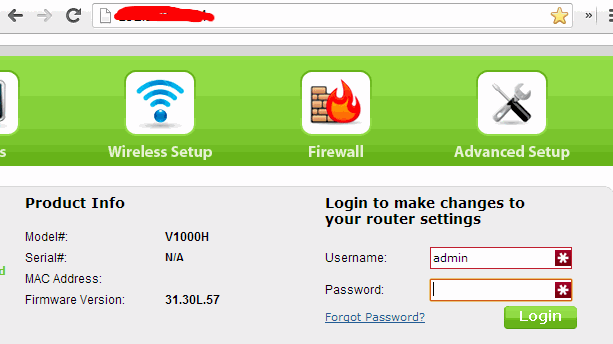 Step 3) Click on the Settings and check on the Enable Manual Assignment option to activate it. Enter your IP address, and the MAC address then click on the add button.
Note: Ensure that you enter your Console MAC address.
Step 4) Go to the port remapping or port forwarding section and enter the following ports exactly for Destiny 2. It will be great if you do some research with the name of your router and with your MAC, IP addresses.
7500 – 17899 (TCP) Outbound
30000 – 40399 (TCP) Outbound
35000 – 35099 (UDP) Inbound & Outbound
Step 5) Click Enable or ok to apply the settings for your console and restart the console. You will now enter the static IP that you have created, run the game, and check if the error still occurs.
Reconfiguring your Network Settings, Using a Wired Connection or Renewing your Equipment
If none of the above steps has helped you, then these are the last resort things that you can do to fix the Bee Error.
Configure all your Internet settings to default; if you cant do it by yourself, call your ISP to provide assistant. Mostly the fault is on the users' side, so set all the settings to default and run the game.
If you don't wanna go to any of these complicated solutions, then just use a wired connection instead of wireless connection. There are only a few reports from the Wired users playing Destiny 2 because a wired connection is secure, and there very little data loss; also, the default settings work flawlessly.
Even more, there reports from users that, even after changing their equipment, made the Bee Error code disappear. This means if you change your router, the error might be resolved, but renewing your equipment is a great deal for just one game.
Restarting Xbox Console and Deleting the Cache Files
There are two ways to delete cache files from Xbox; we will show how to delete cache files using the Settings. Follow the steps mentioned below to delete the cache files.
Using your console, go to Xbox Settings then click on the Network option. After that, go to Advanced Settings.
Navigate to the Alternate Mac Address label and click on the Clear cache option there.
A prompt will appear, asking you if you want to continue. Click on yes, and your Xbox will restart. Now, run Destiny 2 and see if the error shows up.
Restarting PlayStation Console and Deleting the Cache Files
Shut Down the entire system, pull your power cord out make sure your PlayStation is completely shut down.
Sit down, have patience, and wait until your Playstation cools down.
Turn on your PlayStation, Put the power cord back to the PlayStation, start it normally and run the game, see if the error code Bee still occurs.
Conclusion
Error code: Bee is one of the most annoying error codes Destiny 2 players face on a daily basis. I hope you have fixed the issue by following the above troubleshooting guide. In case this article has helped you consider sharing the article with other friends who plays Destiny 2 game. Maybe they are facing the same issue and could get help after reading this. The main reason behind the BEE error code is a faulty intern connection, so make sure you keep a steady intent connection so it won't hamper your gaming experience.