The smart audio device Google Nest has been a great accessory to have for everyone around. This device requires an active power connection, a steady network, a Google account, and a compatible mobile device. Even if all the other three requirements fall in place, people often complain about having issues with the WiFi network.
Also Read: Google Nest WiFi Keeps Disconnecting | Solution
People claim that when they try to connect to Google Nest via the WiFi network, they encounter connectivity issues. Sometimes the WiFi connection would drop, while in some instances, it won't even connect to the WiFi network in the first place. These are some common issues with Google Nest, and in this article, we will try to solve your problem by suggesting a few solutions. So without any further ado, let's get into it.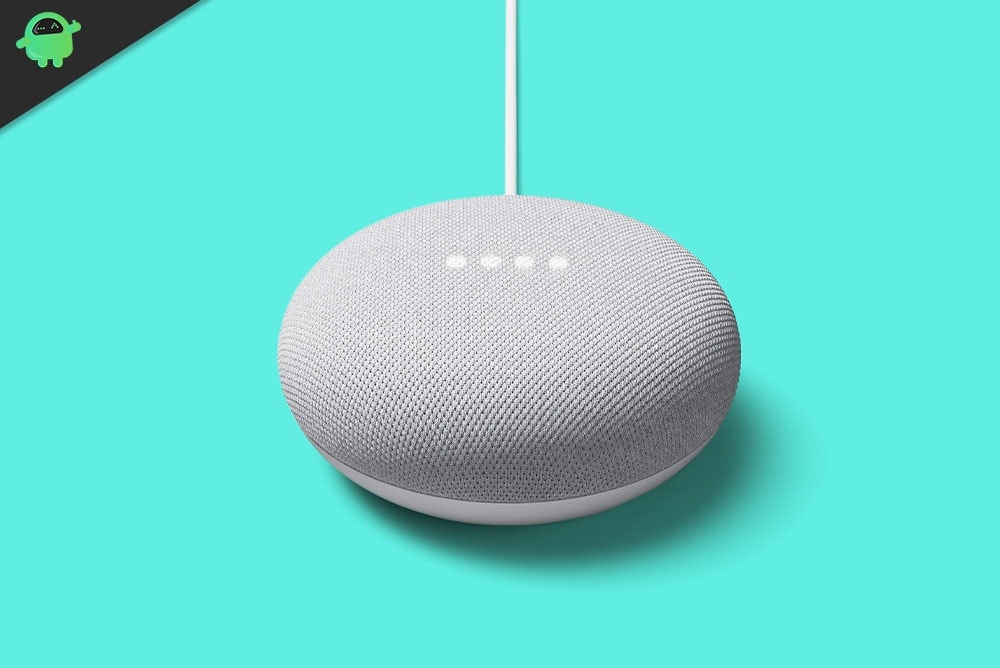 How to fix Google Nest WiFi dropping or WiFi Not Working?
It is difficult to point out the specific possible reason behind someone having connectivity issues with their Google Nest. But we have listed out all the possible solutions, and one of them will help you out.
Check cables and connections:
Ensure that all the cables are connected securely to all the right ports to ensure a stable connection.
Firstly, make sure the provided Ethernet cable is connected to your modem properly. Also, make sure the connection to the Google Nest device is secure.
Make sure your WiFi router and modem are powered up and ready to go.
Check that your modem is connected to an internet source, such as the cable, DSL, or Fiber connection.
Restart your modem, router, and point(s):
Restart your modem and WiFi device by turning it off and then on again.
Firstly. Disconnect the power on all the network devices, including the modem and the Google Nest device.
The will be indicator lights on these devices. Make sure that all the lights have stopped blinking.
Once everything is off, connect power to your Modem again. Wait till the modem powers up again completely. This might take a couple of minutes, depending on the modem in use.
After the modem is up and running, provide power to the Google Nest device too.
Once the google nest turns on, make sure all your cables are connected properly and then launch the application you normally use to operate the Google Nest device(Google Home app or Google Wifi app).
If you still face issues in maintaining the connection, then try the next solution mentioned below.
Check your configuration:
Google Nest Wifi and Google Wifi use DHCP, a common internet connection protocol. If your ISP does not provide DHCP support but requires a different protocol like PPPoE or uses Static IPs, you will have to tweak around some WAN settings.
To allow internet access to the Nest Wifi router or a primary Wifi point via the modem, you will have to enter PPPoE account name and password. This is can be done by accessing the Google WiFi app's WAN settings page. If you don't know what PPPoE is, contact your ISP, and they will provide you with the required login credentials. Again, if you receive a static IP from your ISP, you need to enter your static IP information in the app's WAN settings. This piece of information is also something you need to gather from your ISP.
Finally, if you have recently made any changes to your network configuration, you need to revert those changes.
Even after trying all these, if you are still having troubles with your WiFi connection with the Google Nest device, then move on to the next potential solution.
Call your internet service provider:
If you could connect to your WiFi before and now you are facing issues, then the problem could be with your ISP too.
Contact the customer care of your ISP and enquire about any changes made in the network recently. Inform them about your network issue with the Google Nest device and enquire whether there was a connection issue from their side. There might be a service outage situation specifically in your area too. If that is the case, then all you can do is wait till the issue resolves itself. Ask them about any changes regarding the static IP or PPPoE account credentials.
Factory reset your WiFi devices:
Factory reset your WiFi device. In most cases disconnecting the power cable completely and keeping the device idle for a few minutes does the trick. And then try connecting your Google Nest WiFi to your modem again. Since you have performed a reset, you will have to connect as a new connection again.
If even resetting the WiFi device does not do you any good with your WiFi connection, you should directly contact Google's customer care regarding your connection query.
So that is all that you can try to fix the WiFi not working issue on your Google Nest device. If you have any questions or queries about this article, then comment down below, and we will get back to you. Also, be sure to check out our other articles on iPhone tips and tricks, Android tips and tricks, PC tips and tricks, and much more for more useful information.