Sometimes you may have to send an urgent message on your smartphone. However, after drafting the message and tapping Send, all you get is Message Not Sent. You keep trying to resend the same message a few more times but the above message is all you see on the display. This is frustrating and undesirable. In this guide, I will tell you why this may happen and how to fix this issue. Normally, in dual SIM phones, we use one number as a primary medium for calls and messages.
However, if we have mistakenly sent the second number as sender and receiver of messages, then it won't work unless it has a valid telecom/data plan. Normally, users have a secondary number as the WhatsApp contact number. Most people do that. So, this is where sending messages through the SIM without an active plan will lead to a Message not sent error. Apart from this, there can be many minor factors that may cause this error. I have discussed all that in detail in the guide. Check it out.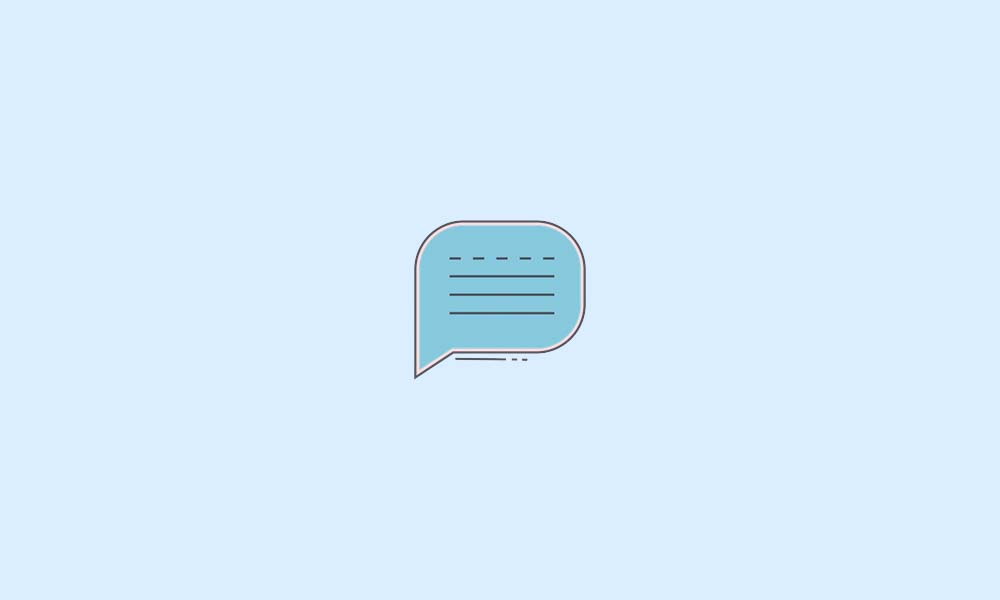 Fix Message Not Sent Error on Android Devices
Let's check out the fixes one-by-one.
Have you Blocked the recipient?
You need to check whether you blocked the contact number, so when you send a message, it won't deliver.
Open the Phone app
Tap on the upper right corner > select Settings

in the subsequent menu select Blocking Settings
Under that tap on Blocked Numbers to see the list of numbers that you have blocked.

If you see the same number you were trying to message, then tap on the x to unblock the number.
Is the recipient's number correct?
Next, check whether you have put up the correct number of the recipient whom you are trying to message. Often while saving numbers, people hastily type the contact number wrongly. So, check that out. If you have been trying to text to a wrong number, then rectify that and use the right number.
Maybe Your Tele-carrier Doesn't Support Messaging
To ensure this, you have to head to the website of your tele-carrier to check whether, on your device, it supports messaging systems like SMS and RCS. You may also get in touch with customer support and tell them about this problem.
Messaging Set to Send/Receive Through Wrong SIM Card
As I mentioned in the very beginning, maybe you have set the secondary SI car with no tele-pan to send and receive messages. However, it will not work as there is no active plan. To set the SIM 1 as the primary network to send or receive messages, here is what you have to do.
Go to Settings > tap on WiFi & internet
Under that tap on SIM & network
You should see your two SIM cards as SIM 1 and SIM 2
Tap on both to expand and see messaging is set to which of these two SIM
If you see your main SIM is not set for sending/receiving messages then set it as the default network for messaging service.
Check the Network
Maybe due to poor telecom network connectivity, the message is not getting delivered. So, you wait for some time and also try to access other apps that require the internet to check whether really the internet connectivity has taken a hit. You can then put up a complaint with your ISP to know the status or fix the issue.
You can also try to turn on flight mode for a while and then turn it off. After that quickly try to resend your message to the intended recipient.
Clear Cache of Messages App to Fix Message Not Sent Error
Sometimes due to the accumulation of temporary files, the application does not behave and function properly. So, to fix that it is better to clear the cache of the Messages app.
Go to Settings > Apps & Notifications
Tap on See All Apps
In the list of apps, scroll down to Messages. Tap to open it

then tap on Storage & Cache
On the next screen, tap on Clear cache
Force close and Relaunch Messages App
Another workaround to fix the issue when you see Message Not Sent error, is to forcibly stop the Message app and then relaunch it.
Long tap on the app icon to expand a mini menu
tap on App info that has 'i'button

Then under App info, you should see Force Stop. tap on it

After a few seconds relaunch the Messages app and try to resend the message
Update App to Fix Bugs
Maybe the app has some bugs that can be fixed by installing a new build from the Play Store.
Open Play Store > tap on My Apps & Games
Then in the list of apps waiting to install update look for Messages app
If it is there, besides it there should be an Update option. tap on it
let it update and then the app will close on its own
Relaunch the messages app and try to resend the message.
There is one last resort you can also try in case all of the above troubleshooting methods fail to fix the Message not sent error. That is the factory resetting your device. I do not recommend this troubleshoot at all unless there are other issues that affect the working of your device.
If at all you wish to factory reset your device, then follow this complete guide. However, make sure to take a complete backup of your data as resetting will erase every single data on your phone and take it back to the same state when you first unboxed it.
You have to install all your apps from the scratch and set them up. A fresh installation will eliminate all possible bugs and errors from the device. Then you do not have to have to opt for factory resetting and any of the other troubleshoot methods should solve the issue.
So, if you have been getting the message not sent error, then follow the above troubleshoot and I'm sure that will fix the issue for good. I hope this guide was useful.
More Troubleshooting Guides,