Minecraft Dungeons is a popular dungeon crawler video game that has been developed by Mojang Studios and published by Xbox Game Studios. It has been launched in May 2020 which is available for PS4, Xbox One, Nintendo Switch, PC platforms. Although the game has received a positive response, some of the unfortunate players can experience multiple issues with the launch or gameplay, etc. If you're facing the Minecraft Dungeons Won't Load beyond Logo Animations on your Xbox console then check this troubleshooting guide.
According to the affected Minecraft Dungeons players, whenever the game started on the Xbox console, it starts playing the first four animations during startup in a loop continuously. Even after restarting the game and console, reinstalling the game doesn't help in most cases. It's also worth mentioning that the same issue is happening to Nintendo Switch and other gaming platforms as well.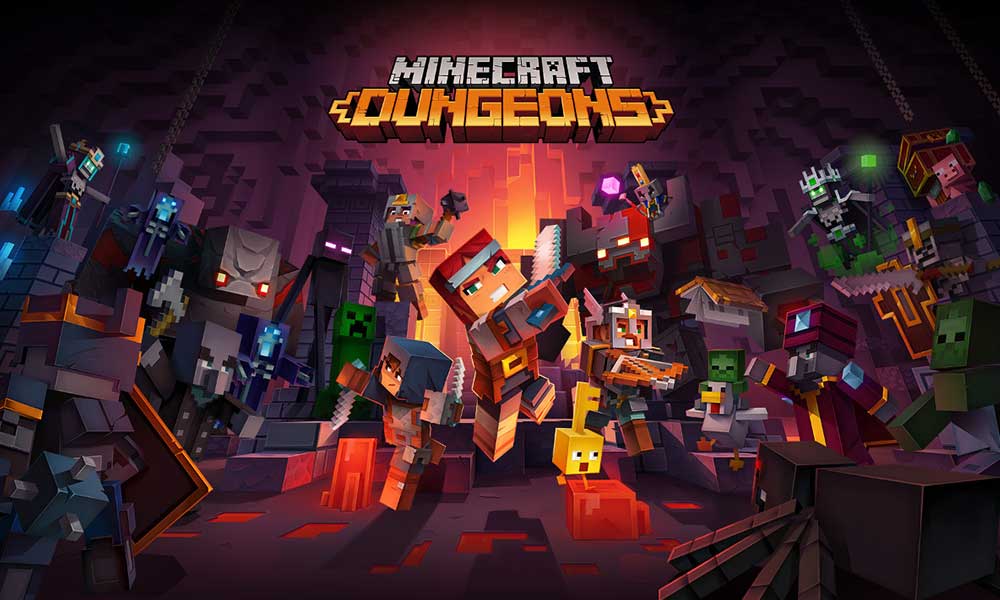 Fix: Minecraft Dungeons Won't Load beyond Logo Animations on Xbox
There are two initial methods you need to follow before going to any conclusion. So, without wasting any more time, let's get into it.
First of all, you'll need to clear the MAC Address on your Xbox console. Go to the 'Settings' menu > Select 'Network Settings' > Choose 'Advanced Settings' > Select 'Alternate Mac Address' and just clear it. Once done, restart your console and it should fix the issue.
Secondly, you should perform a quick power cycle on your console. To do that, simply turn off the console > Unplug the power cable from the console and power source > Wait for around 2-3 minutes and then plug back in the cable. Once done, reboot your console and you're good to go.
Additionally, you can also try to turn off the Wi-Fi on your console and then load the game. For some players, this method worked. Once your game is on, turn on the Wi-Fi and start playing.
However, if none of the methods worked for you, just try reinstalling the game once. Still, the problem persists? Well, you should contact the Minecraft support team for further assistance.