Many questions will arise in our minds while you see NTLDR Error hit on your Windows 10 screens.
"NTLDR is missing," press Ctrl+ Alt + Del to restart.
"NTLDR is missing," press any key to restart.
Boot: couldn't find NTLDR, Please insert another disk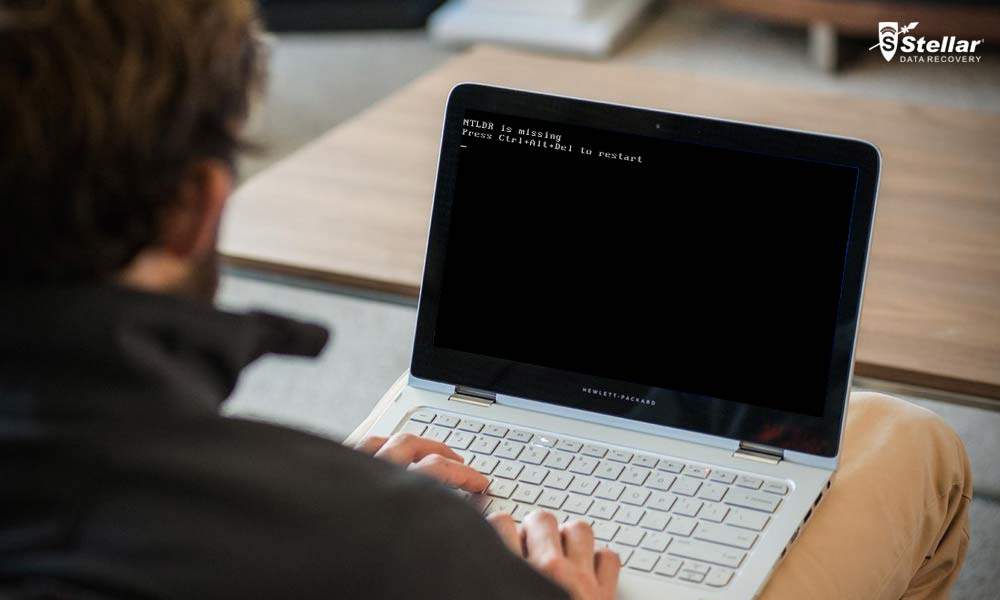 The reasons may be many to occur, such as an NTLDR missing error. To find the solution is the best key to solve the problem. Even most of them are unaware of the reason and don't know what NTLDR is and how to fix NTLDR missing in Windows 10.
In this note, we will make you understand all about NTLDR and the causes of NTLDR missing issues and how to get rid of the error appearing on your Windows 10. Keenly go through this note and repair the error yourself.
What is NTDLR?
The letter NTLDR stands for NT loader is a boot loader placed basically in the HDD/SDD. This is assigned for booting all windows NT OS, including Windows XP and Windows server 2003. This NTLDR is compressed of three primary files;
NTLDR, the main boot loader
COM; commits to detect hardware requires for booting NT based OS
Boot.ini which contains the system configuration detail
"The NTLDR is missing" error occurs while the boot process is progressing. The reason may be the System fails to read data of above mentioned three files in NTLDR for booting the windows OS.
The reasons are many, and we would find out what they are and how to fix it through this guide.
How to Resolve NTLDR Error on Windows 10 Boot Screen
Check out the possible ways to solve the error; let's look which are the ways,
1. Restart your computer:
Simply using restart your computer, you can check it if it solves the booting error. Press Ctrl+Alt+Del to restart your computer. If it doesn't work, then press and hold the power button to shut down the System. Finally, press it again for booting.
2. Remove all external accessories:
As part of finding a solution, you can unplug all external accessories which are not needed to boot your computer, except keyboard and mouse. In case you are working on a laptop, you have to remove the mouse as well. Some accessories may cause trouble in booting; in some cases, BIOS tries to load from an external non-bootable drive. To avoid this possibility, you want to remove external devices such as; hard disk, pen drives, and CDs, etc. Then reboot again, at the time Windows try to look at the primary drive and boot correctly.
3. Make changes in BIOS boot order:
If the above two do not work, you can try this solution; you can change the boot order from the BIOS/UEFI. Follow this instruction to make a change. Go to the system configuration> Boot Options and check the primary drive has the NT loader files, the place you have installed Windows OS. According to the change, your computer should boot from the primary drive now. Then again, reboot your computer and verify you are getting the same NTLDR missing error.
4. Do a startup repair:
In the stage of above, all solutions failed. You can now do a startup repair with a bootable flash drive. First of all, download official Windows 10 iOS and convert a flash drive to a bootable one (use windows USB/DVD download tool). Do this on a different computer. Keep it in mind that this time you have to choose the flash drive as a prime priority.
Then restart your computer and keep pressing F8 key before you enter into the Windows logo. Now you can see a Boot Menu > Advanced Boot Options > Repair Your Computer option you will get, then press the enter key. If you again see NTLDR is missing on the screen, then shut down your computer and try again. After a few tries, you will get it successfully.
As you enter, you have to select your language username and password. Then select Troubleshoot> Advanced Options> Startup Repair, then click Finish and Reboot your computer to check still the missing message appearing on the screen or not.
5. Reinstall Windows 10
For any of the reasons above, all repair solutions get worthless; you never get disappointed, reinstall your Windows 10. Windows reinstallation, up to a very extent, helps to resolve this NTLDR error, but there is a chance to erase your data and personal settings apps on the computer. So backup all your needed data before reinstallation.
So as a first step, you should try System Restore in the Advanced Options menu. You will get all the files. All the data will be safe at the time you have used the computer properly. But your recently installed apps and data will be lost. You will see all these in entering the Windows Recovery Environment.
During the reinstallation process, you can see 'Keep My Files' in Choose an Options menu, select it, and save your files. But your recent data and applications will lose. Once you start to use your Microsoft account will synchronize back all stored files.
6. Repair the MBR
NTLDR missing may occur due to the misbehavior of the Master Boot Record (MBR). You can try this option to solve the NTLDR missing error. Select the disk and click the Rebuild MBR option.
Then click the Apply button to run the restoration MBR process. When the process completes, exit from the program and boot using local hard disk again and verify again the missing error appearing on the screen or not.
7. Replace hard drive:
Even after reinstalling Windows, NTLDR missing error again makes trouble in your computer, then most probably, the problem is a hardware issue in your hard disk. You can try to change the damaged hard disk and use a new one then reinstall your Windows. This time, your computer boot properly.
These are the few steps we recommend you solve NTLDR missing errors appearing on your computer. You can follow the steps like removing accessories, checking cables, or can ensure the boot order works properly. This above-given solution will help you to find out the problem enacting on your computer. Try these solutions and fix NTLDR missing error on your Windows 10.