When it comes to OTT platforms, Google Play Movies is no less than the likes of Netflix, Prime Video, and other portals. There are a lot of Google aficionados who like every product from Google. Hence, they like to grab their quota of entertainment from Play Movies. But sometimes, they are not able to download the Play Store Movies. No one likes interruption during the entertainment. So, to help them fix the issues, I have put up some interesting troubleshooting methods in this guide.
Like all my other guides, in this also I have mentioned simple troubleshooting techniques. Often there can be bugs that may cause this issue and disallow any download. Besides, there may be some settings that the user needs to tweak to download the movies swiftly. This troubleshooter guide covers all the prominent fixes that should solve this problem. So, let's fix the problem now.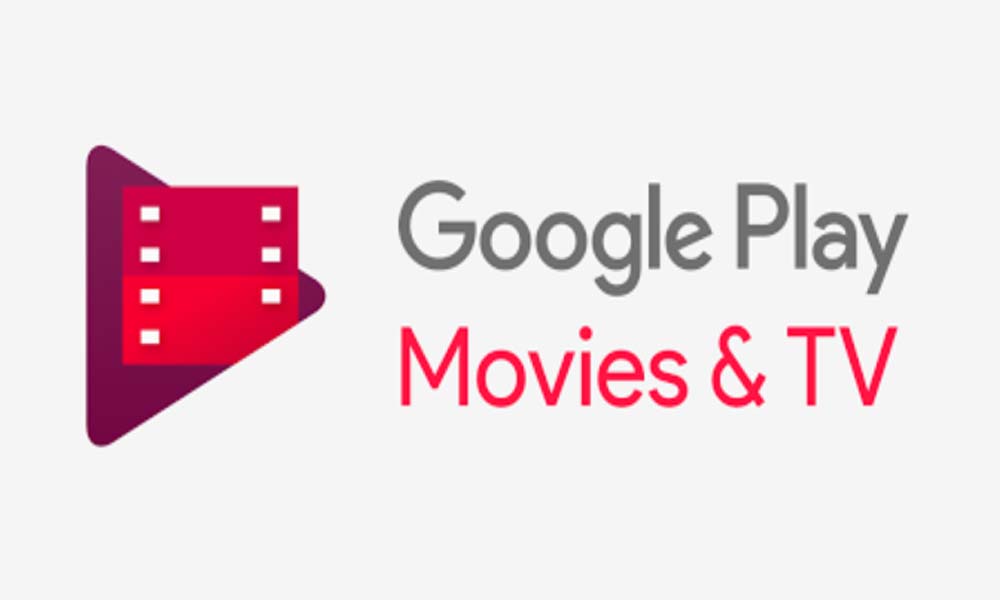 Guide | How to Install Dolby Digital Plus on MIUI 12
Troubleshoot: Play Store Movies Not Downloading
Let's start with simple troubleshoots.
Check for Update
Maybe the Google Play movies app is facing some bugs on the existing build. That's why the downloads are not allowed. So, first, sticking to simple methods of troubleshooting, you should check in the play Store for available updates. Normally, if the developers spot any bugs, they release fix for that which the user needs to install from the Play Store.
Launch Play Store > tap the hamburger button on the left upper side
from the menu select, My Apps & Games
In the list of apps waiting to receive a new update, look for Google Play Movies.
If you see the app, tap on Update which you will see beside the app name.
Then restart the app and try to download your movies. If the problem was due to a bug, then it should be fixed now.
Change the Network Settings
This is a very simple issue that users never check and that may cause the Play Store Movies to not allow any download. On the Google Play Movies if you have set downloads to take place under a WiFi network, then you can not download using cellular data. So, you need to fix that up.
Launch Play movies
Tap on the hamburger button on the left side
open Settings > scroll down to Network. Tap on it to open.
If you using cellular data and want to download movies on that, select Download on Any network.

Otherwise, select Download only on WiFi. Then you can only download when a WiFi network is available.
Is the App Enforcing Parental Controls
If you are using the phone of your parents, then maybe they have set parental control that doesn't allow you to download a certain movie. Unfortunately, changes to the parental control can be made only when you enter a PIN to confirm that you are the one who set the controls earlier. So, you may request your parents for that.
This is a good practice as no parent would want their child to watch anything that is not suitable for their age. Today devices like smartphones and laptops are so easily available to children. So, it's the parent's responsibility to check what content their kid is consuming.
Open Google Play Movies
Go to Settings from the hamburger menu
Tap on Parental Controls > tap on Movies
Change what rating of a movie is allowed to watch/download.

As you see in the screenshot above the rating is set to U. This means unrestricted public exhibition suitable for all.
If you are trying to watch/download a movie with UA or A rating then it won't happen. For that, you need to change or disable parental control which I doubt any parent will allow if they have set it in the first place.
If you are an adult, then you can always use change the rating based control on your own by entering the PIN.
Check for Storage Available on your Device
Sometimes, if your device is running out of storage space, then you will not be able to download a movie or video. So, check for the storage space on your device, and remove unnecessary programs that are eating up the memory.
Go to Settings on your phone
The go-to Storage. Open it.
You can see the segregation of memory for various items like photos, audio, video, etc.

Tap on each item to expand it and delete the files that you no longer use.
Once the space is free, you can try to download the Play Store Movies.
Enable Storage Permissions to Download Play Store Movies
If the storage permissions are not enabled for the app, then Play Store movies may not be able to store the downloaded content. Hence, you will not be able to download any movie in the first place.
Go to Settings > Apps & Notifications
Tap on See All Apps
Once you see the list of apps, scroll down to Google Play Movies. Tap on it to open it
Tap on Permissions > By default it is set to No Permissions Allowed

Tap on Storage to expand it
You should see two options: Allow and Deny. Select Allow.
Clear Cache of Google Play Movies
Sometimes junk files may be there in the cache memory which will lead to such errors. So, it is better to clear out the cache of the Google Play Movies. It's easy to do.
Go to Settings > Apps & Notifications
Tap on See All Apps
Go to Google Play movies in the list of apps and tap on it to expand it
Then tap on Storage & Cache
In the next screen tap on Clear Cache > Clear Data

Then close the app and Re-launch it.
Now, try to download movies on Play Store. It should work fine.
Restore App to the Factory Settings
Play Movies from Google is a system app. It means you cannot simply remove it or uninstall it. However, you can reset its updates and take its build back to the version when you first bought your device. Later you can install the latest build from the Play Store via updates.
You may think about why we need to do this.? Well, doing this will solve any bug or glitch that may be present in the app. Carry this out as a last resort when every other troubleshooting method I mentioned fails.
Go to Settings > Apps & Notifications
Tap on See All Apps
Go to Google Play Store in the list of apps and tap on it to expand it
On the top right corner, you should see a vertical 3-dot button. tap on it
You should see an option called Uninstall updates. tap on it
Confirm the action and wait for a few seconds as it happens.
Then try to re-install the latest updates for Play movies from the Play Store. Then try to download your choice of movies. It should work quite well.
So, that's it, guys. If you are not able to download Play Store movies, then try all these troubleshooting techniques and I'm sure it will fix up the issue. Let me know if you have any queries in the comments section below.
Read Next,