Apple device users are always focused on the performance and stability of the software as well as apps due to its closed source. Well, due to the privacy concerns, Apple device users mostly prefer its stock Safari browser for web browsing and so the iPhone & iPad users. Safari comes pre-installed on Apple devices and as a default browser too. However, it seems that recently some of the Safari browser users are experiencing multiple issues with web browsing or loading webpages for some reason. If you're also one of them and your Safari browser is Not Loading Pages on your iPhone and iPad then make sure to follow this troubleshooting guide completely to fix it.
To be very precise, several Safari web browser users are encountering several kinds of issues on their iPhone or iPad devices something like the webpage not loading or page loads but shows a blank screen, etc. Sometimes affected users may also get 'Safari cannot open the page because iPhone isn't connected to the internet' issue. Even in some scenarios, users are also reporting that either the Safari browser is freezing or crashing without loading any webpages. These kinds of particular issues have started appearing quite frequently to a lot of iPhone or iPad users after receiving iOS 14.3+ or iPadOS 14.3+ updates.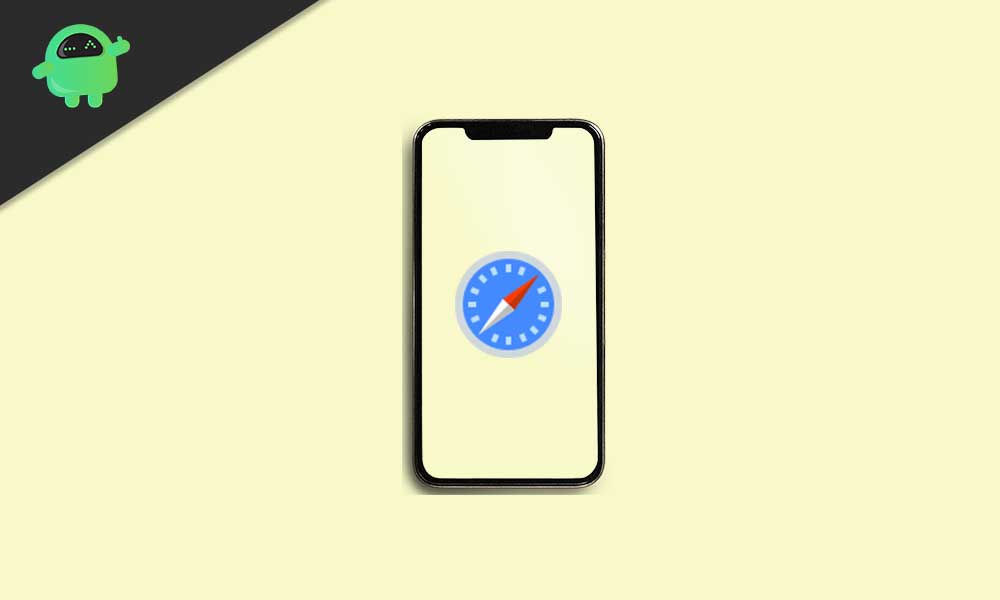 How to Fix If Safari Not Loading Pages on iPhone and iPad
Well, there is no need to worry as we've mentioned a couple of possible ways to easily fix the Safari browser not loading pages on iOS and iPadOS running devices. Therefore, without wasting any more time, you should jump into the methods below.
1. Check Your Network Connection
Though it's a minor thing to notice every time, checking your internet connection properly is always necessary if you're encountering multiple issues with your web browsing or webpage loading. If in case, you're not able to connect to the internet using some other apps too, that means there is some issue with your network connection or its configuration.
So, make sure to connect your device with another mobile data connection and then try checking whether the Safari browser is loading the webpages properly or not. However, if you have a Wi-Fi network, switch to the Wi-Fi and cross-check the internet connectivity.
2. Restart Your iPhone or iPad
If your internet connection running well for other mobile apps then you don't have to worry about it. The second thing you should do is simply restart your device to ensure that all of the system glitches or temporary cache data gets refreshed. To do this:
Press and hold both the Volume Down and Side (Power) button for a while until the Power Off slider appears.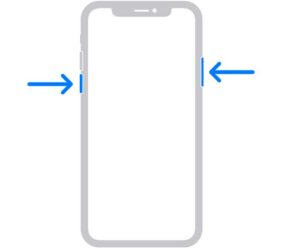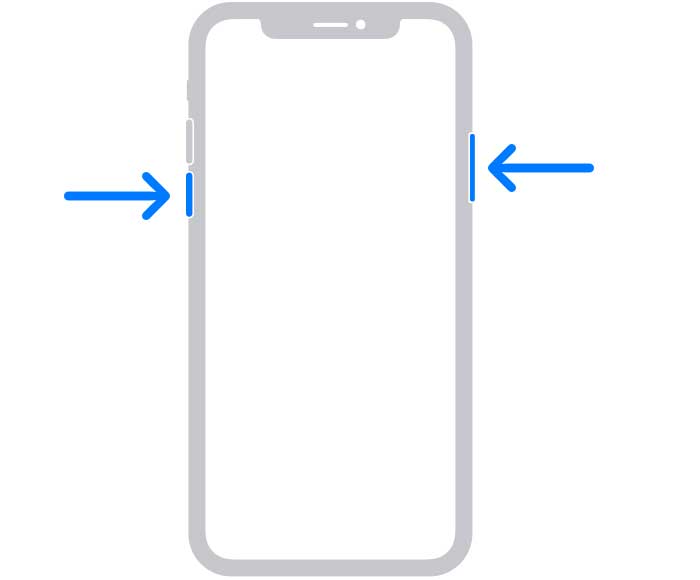 Now, you just have to drag the slider > Wait 30 seconds to turn off your device.
Once turned off properly, simply press and hold the Side button (on the right side of your iPhone) until you see the Apple logo on the screen.
Just release the button and wait for the device to boot into the system.
3. Power Cycle Your Wi-Fi Router
If a simple reboot of your device doesn't work that means you'll need to power cycle your Wi-Fi router to check for the issue whether the Safari browser loads the webpage or not. Power cycling the networking device helps to remove the networking glitch. To do this:
First, turn off the router > Unplug the power cable from the router.
Wait for around 5 minutes > Plug back the power cable in.
Turn on the router again and check if this helps or not.
4. Turn on and off Airplane Mode
Turning on the Airplane Mode (Flight Mode) for a few seconds to refresh the networking glitch and turning it off should fix the issue in most cases. To do this:
Go to the Settings app > Tap on the Airplane Mode toggle.
This will turn on the Airplane Mode on your device.
Wait for a few seconds and tap on it again to turn off the toggle.
Alternatively, you can do the same process by using the Control Center as well.
5. Check for Software Update
Well, this is another most common thing for mobile device users these days. However, sometimes users may forget to check for updates or installing a pending update for a while that can trigger multiple app performance issues.
You need to go to the Settings app > Tap on General.
Tap on Software Update.
Once you get into the Software Update screen, the system will automatically check for any pending or available updates.
If there is any update available or pending, it'll notify you.
You just need to simply tap on Download and Install to proceed.
If prompted, make sure to enter your device screen unlock passcode to start the update process.
Have some patience because this process may take some time.
Finally, it'll automatically reboot your iPhone or iPad to the system again.
6. Disable VPN Service
If in case, you're one of the mobile users who use VPN services a lot to access region-specific content or online streaming, make sure to turn off the VPN service or app temporarily. Once disabled, you can check whether the Safari browser still not loading pages on iPhone and iPad or not.
Still, the problem persists? Follow the next method.
7. Check Mobile Data Settings
Keep in mind that sometimes any misconfigured mobile data settings on your device can also prevent online connectivity. If in case, your iPhone or iPad is able to load webpages via Safari using the Wi-Fi network that means there may be an issue with your Cellular Data Settings on the handset. For this:
Go to the Settings app > Tap on Mobile Data.
Make sure that the first option 'Mobile Data' toggle is turned on. If not, turn it on now.
Now, go to the Mobile Data Options > Turn off the Data Roaming toggle.
Voice & Data should be selected to 3G / 4G (VoLTE) according to your data plan.
If you want, you can also turn on the Low Data Mode option to reduce mobile data usage.
Now, you can check if the Safari Not Loading Pages on iPhone and the iPad issue has been fixed or not.
8. Enable Javascript on Safari
It may also possible that the Javascript option isn't enabled on the Safari browser app. Javascript reading is very useful for the webpages. So, you should do the following steps to turn it on.
Tap on the Settings app > Scroll down and look for Safari.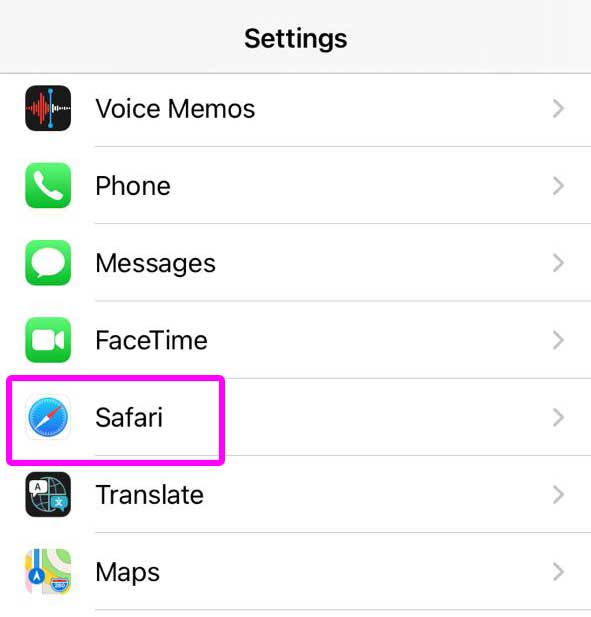 Tap on Safari > Scroll to the bottom and select Advanced.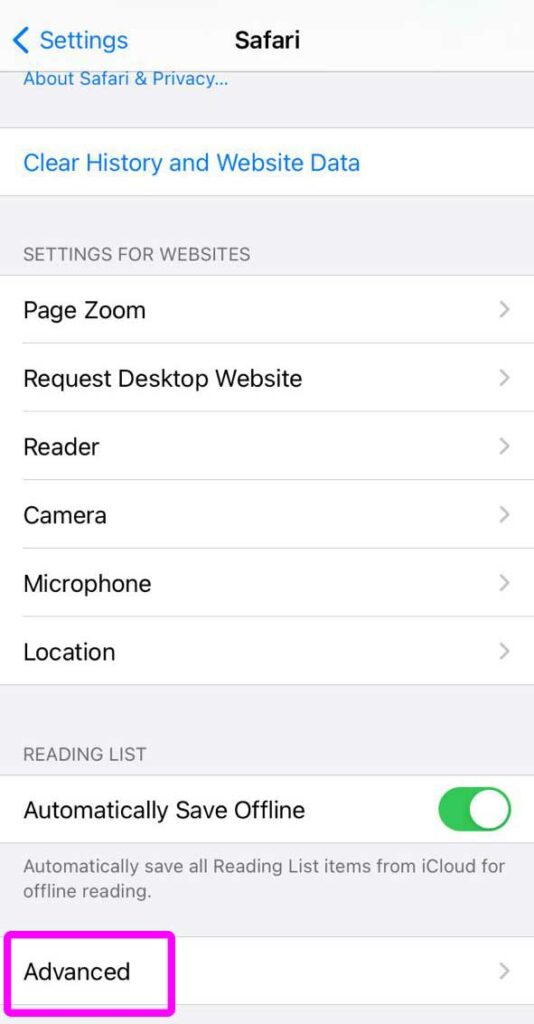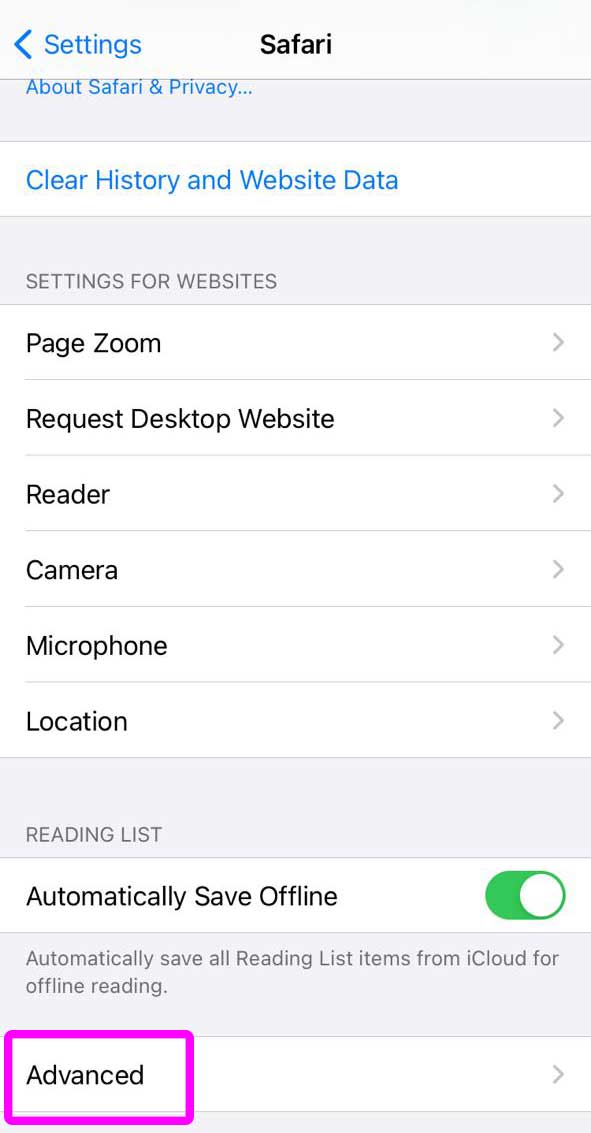 Turn on the Javascript toggle. If not, turn it on manually.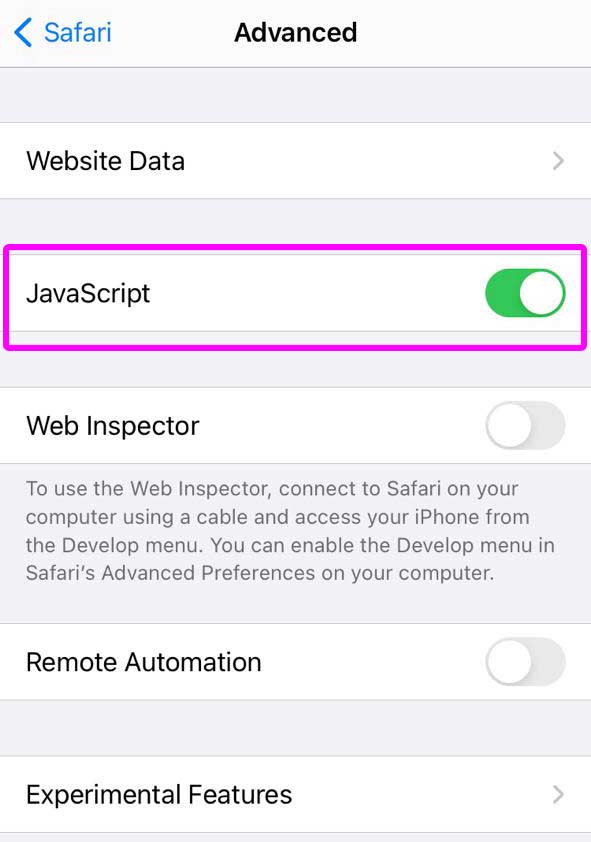 Once enabled, open the Safari browser and try loading any webpage to check for the issue.
9. Clear All Website Data
It's one of the well-known methods to completely remove all website data from your Safari browser app on the iPhone and iPad. To do that:
Tap on the Settings app > Scroll down and look for Safari.
Tap on Safari > Scroll to the bottom and select Advanced.
Select Website Data > Wait for all website data to load properly.
After loading the data, scroll to the bottom > Tap on Remove All Website Data.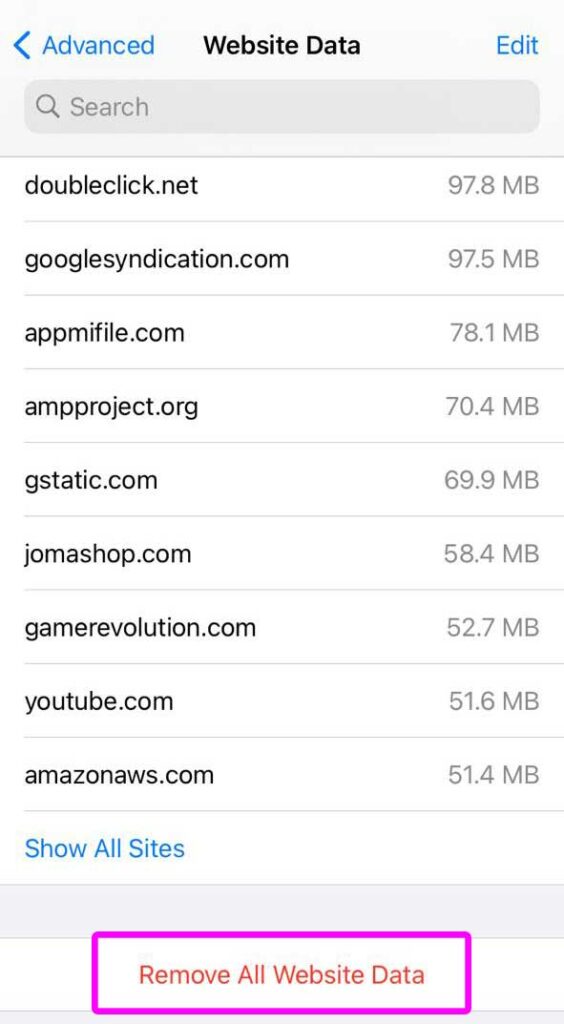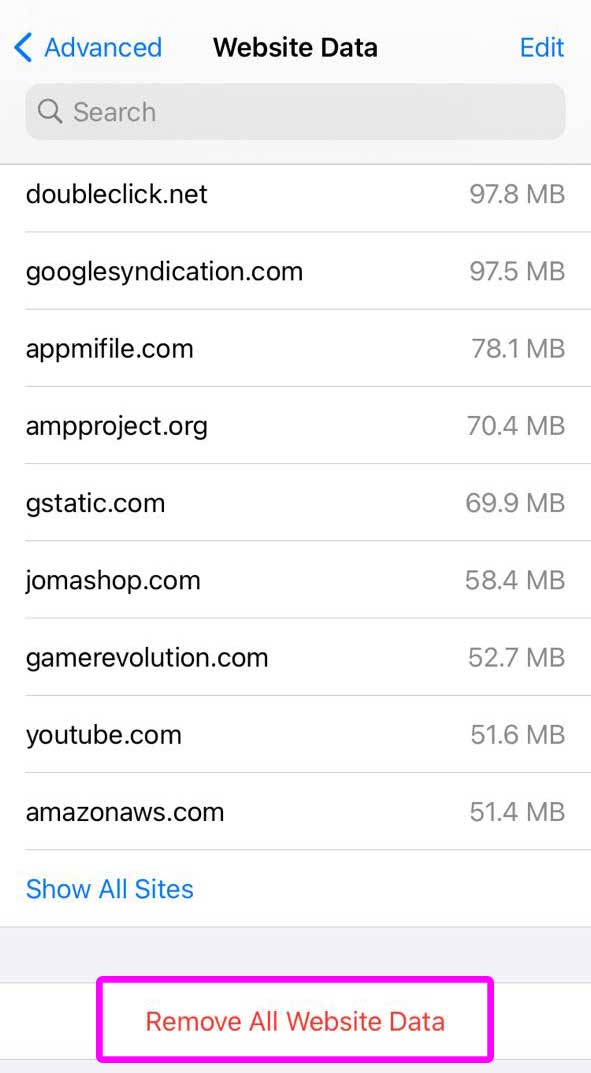 Once done, simply reboot your device and check if this helps or not.
However, if this doesn't help you out, make sure to clear the browser cache also by following the method below.
10. Clear Safari History
This particular method will delete all your browsing history and other browsing data not only from your Safari browser app but also from all the Apple devices (those are using the same iCloud account). To do this:
Tap on the Settings app > Scroll down and look for Safari.
Tap on Safari > Scroll down a bit and look for Clear History and Website data.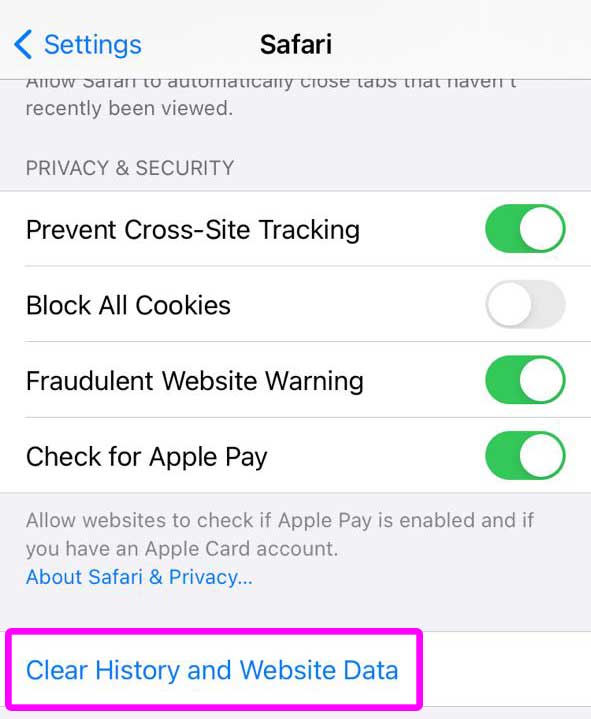 Confirm the task by tapping on Clear History and Data, if prompted.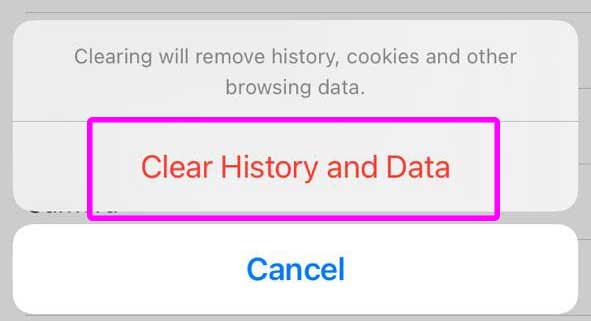 Now, open the Safari app and check if it's not loading pages on iPhone and iPad or not.
11. Reset Network Settings
If none of the methods worked for you, as a last resort, you can try performing a reset to the network settings on your device to clear all the saved Mobile Data, Wi-Fi, Bluetooth regarding the cache. Basically, these networking systems or features will go to the factory defaults to work again properly. To do that:
Tap on the Settings app > Tap on General.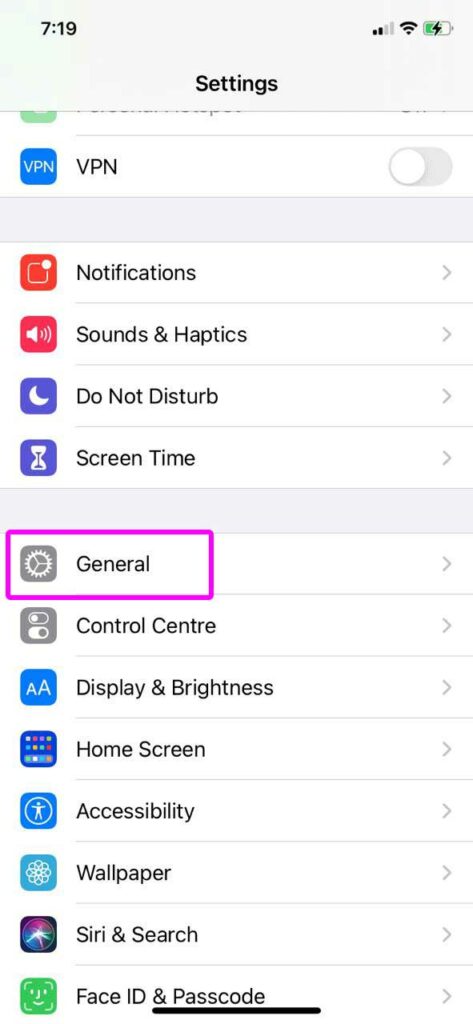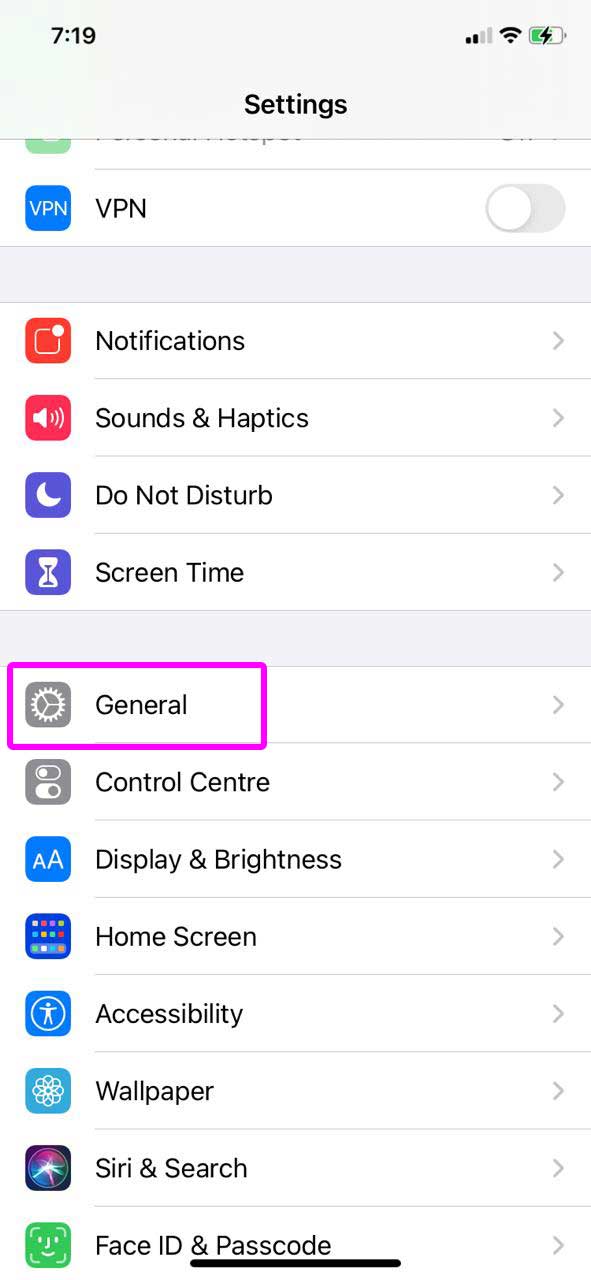 Scroll to the bottom and select Reset.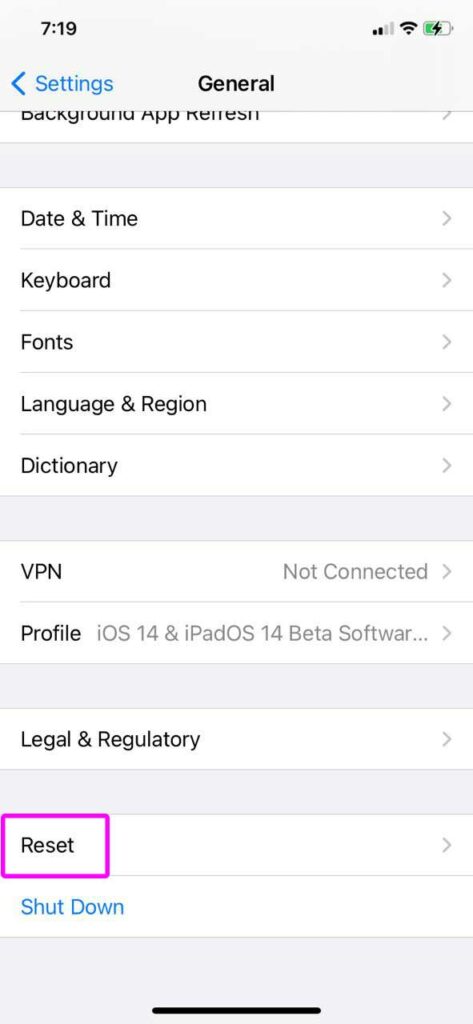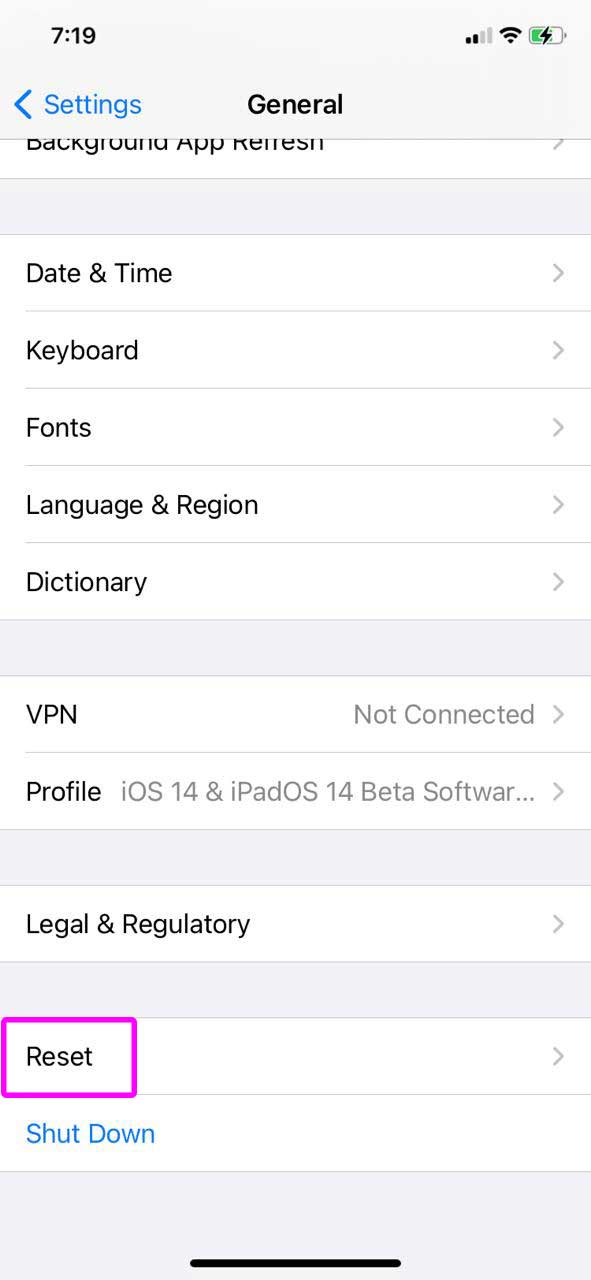 Now, choose Reset Network Settings.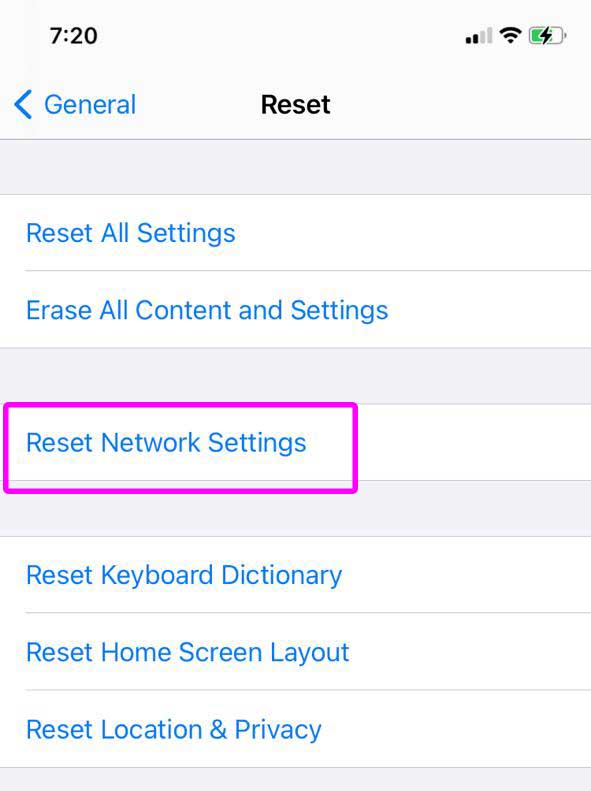 It'll ask you to enter the device passcode to confirm the task.
Enter the passcode and wait for the process to complete.
Once done, restart your iPhone or iPad.
Turn on the Wi-Fi or Mobile Data > Choose the network and adjust the configuration (if required).
Finally, try loading webpages on Safari to check for the issue.
That's it, guys. We assume this guide was useful to you. For further queries, feel free to ask in the comment below.