When it comes to downloading files using a software client that allows you to send and receive data using the BitTorrent protocol, the uTorrent (μTorrent) client has no competition. We should make it clear that using uTorrent or BitTorrent web client is legal but users prefer torrent search engines and platforms mostly for digital content piracy & nothing else. Now, if you're encountering the uTorrent Slow Download Speed, you can follow this guide.
The uTorrent or BitTorrent client allows users to easily download files from other users (using the peer-to-peer file-sharing technology) instead of downloading them from a web server. It basically offers a very fast and stable download speed across the globe whenever users download pirated digital content. After getting banned in several countries and going through plenty of privacy laws, it seems uTorrent users aren't happy with slow downloads.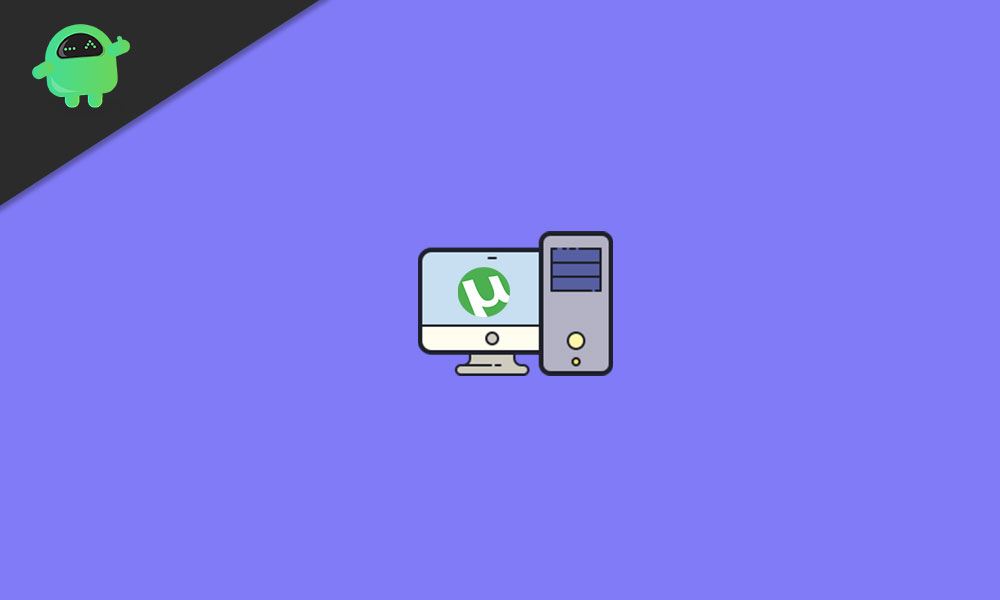 Fix: uTorrent Slow Download Speed
Having a slow download rate on your PC while using the uTorrent client to download digital content becomes one of the common issues these days. Whereas some of the users may receive a good amount of download speed with premium VPN (Virtual Private Network) services. But that's not the case for everyone and that's why we've shared a couple of possible solutions to easily resolve such an issue.
1. Check your Internet Speed
You can just check your active internet connection and data speed by performing the speed test on Google. If your speed score is low or has pinging issues then you should contact your internet service provider for further assistance.
Additionally, you can try switching the Wi-Fi network to a wired (ethernet) network to check for internet connectivity or speed issue. Try disconnecting other devices from your Wi-Fi router and use the 5GHz band (if available). Make sure to place your computer near the router for better signal strength.
2. Restart your computer
Make sure to restart your computer to check if the problem has been fixed or not. Sometimes a simple reboot to the system can clear temporary cache data or glitches.
3. Use a VPN
Well, using a VPN service will be good enough if you're unable to get a good amount of download speed on uTorrent while downloading most of the files. There are plenty of free and paid VPN services available online that you can grab as per popularity and preference.
Read Also: Fix: uTorrent Not Downloading or Not Connecting to Peers
4. Re-configure uTorrent Settings
It's highly recommended to tweak some of the uTorrent configurations from the client settings menu. Tweaking bandwidth and queueing can help a lot in most scenarios.
Open uTorrent > Click on Options > Go to Preference.
From the General tab, checkmark the box next to Append .!ud to incomplete files and Pre-allocate all files.
Click on Apply > Go to the Bandwidth tab.
Set your Global Upload Rate to 100 > Global Download Rate to 0.
Set Number of Connections to 150, 100, 4.
Now, go to the Queueing tab > Set the value 8, 1, 200, 0, 0.
Click on Apply > Go to the Connection tab > Set the Random port value to 45682.
Finally, click on Apply and restart uTorrent to check for the slow download issue.
5. Allow uTorrent through Windows Firewall
Open uTorrent > Go to Options.
Select Preferences > Click on Connections.
Checkmark the Add Windows Firewall exception option > Click on Apply.
Finally, restart the uTorrent client to check for the issue again.
6. Update uTorrent
Open uTorrent > Click on Help.
Select Check for Updates > If the update is available, it'll start downloading and install the update.
Once done, restart uTorrent to check the issue.
7. Update Windows
Press the Windows + I keys to open Windows Settings.
Click on Windows Update > Click on Check for updates.
If the update is available, make sure to click on Download and Install.
Now, wait for the process to complete.
Finally, restart your computer to apply changes.
Must Read: Fix: BitTorrent Showing Stuck at Connecting to Peers Screen
8. Update Network Drivers
Right-click on the Start Menu to open up the Quick Access Menu.
Click on Device Manager from the list.
Now, double-click on the Network adapters category to expand the list.
Then right-click on the dedicated network device.
Select Update driver > Choose Search automatically for drivers.
If there is an update available, it'll automatically download and install the latest version.
Once done, make sure to reboot your computer to change effects.
9. Select more seeders
If the uTorrent Slow Download Speed issue still bothering you a lot, then you should also select more seeders to increase the download speed on uTorrent. So, seeders and peers count will improve the download speed a lot. Try downloading files with a higher number of seeders and peers.
10. Add Trackers
Well, last but not the least, adding more torrent trackers will basically help you to add more seeds and peers so that your download speed will never go down frequently.
Head over to the web browser and search for torrent tracker list on Google to get an updated list of trackers with high uptime and good latency.
Now, right-click on your currently downloading torrent file > Select Properties.
Copy the tracker list that you found online and paste it to the end of the existing tracker list box.
Click on OK to save changes.
Make sure to reboot uTorrent to apply changes immediately.
That's it, guys. We assume this guide was helpful to you. For additional queries, you can comment below.