Fortnite is one of the popular and widely appreciated online battle royale video games by Epic Games that has been released back in 2017. It's still doing really great in the gaming community across all platforms and featuring plenty of features, characters, weapons, maps, etc in each Chapter and Season. Now, several players are facing the Fortnite Chapter 4 Sprint Not Working issue which is irritating.
As the Fortnite Chapter 4 Season 1 has been launched recently, existing players are getting into it to enjoy new additions and notable upgrades. There plenty of new content, unlockable items, etc have been included in it apart from some bugs or glitches that we can't deny at all. Now, issues with the sprint in the Fortnite Chapter 4, affected players are unable to fully enjoy the gaming sessions.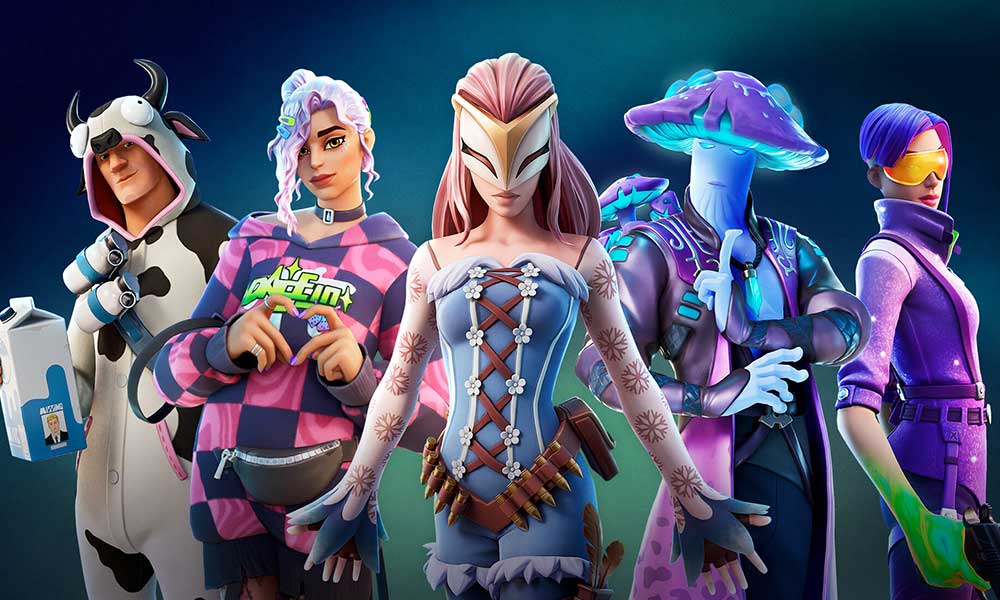 Fix: Fortnite Chapter 4 Sprint Not Working
By using sprint mode in the games, players can be able to move or run much faster than normal running whenever required to do so. In terms of online battle royale video games like Fortnite, it's quite useful and necessary to have a sprint run to escape from enemy attacks or storms, etc to get alive as much as possible. But the sprint not working issue is somehow affecting the gameplay.
So, if you're also one of the victims to encounter such an issue then make sure to follow this troubleshooting guide to resolve it. Here we've mentioned a couple of possible workarounds for you that should come in handy. Now, without wasting any more time, let's jump into it.
1. Leave the Match and Start a New Match
Epic Games team is aware of this particular issue and has officially acknowledged the same on the official Twitter handle as you can check in the tweet below.
We're aware of an issue where players sometimes are unable to sprint.

We will provide an update when it's resolved.

As a workaround, players may leave the match and start a new one. pic.twitter.com/N8unuzeFzT

— Fortnite Status (@FortniteStatus) December 7, 2022
As per the tweet or recommendation by Epic Games, the team is working on it, and soon they'll come up with an update to resolve it. But as of now, it's suggested to the affected players to simply leave the match after getting the sprint-related issue and then start a new match again to avoid the same. So, you can try doing so to cross-check the issue.
2. Force Close and Restart the Game
Make sure to forcefully close and exit the game from your respective device. Then just reboot the device system and relaunch the Fortnite game again to check for the issue.
3. Check for the Game Update
Whatever device you're using, it's better to always check for the game update manually from the game launcher or directly via the game store to ensure you're not using an outdated game version. An outdated game version can mostly cause multiple issues with the game launching, gameplay experience, and so more.
4. Assign Controls for Sprint
If the above methods didn't come in handy then make sure to assign sprint controls on your respective device by following the steps below. After manually rebinding the key/button for the sprint, your game will start registering sprint movement once again.
For Mouse and Keyboard:
Head over to the in-game Settings menu > Ensure to assign a keybinding for Sprint movement.
Once done, hit the Apply button to save it.
For Controller:
First, you should check if the sprint control has already been assigned or not.
If not then make sure to select the Sprint/Auto Sprint option.
Then re-assign it to the preferred controller button.
Once done, just select the Apply button to save changes.
That's it, guys. We assume this guide was helpful to you. For further queries, you can comment below.