Epic Games team is always active and aware of the new feature inclusion, improvements, and more in Fortnite. Recently, Fortnite Chapter 4 Season 2 players are having a great time ahead of the release of Season 3. But it seems that Fortnite players are experiencing some other issues apart from the friend request not working issue on all gaming platforms like PC, PS4, PS5, Xbox, and Nintendo Switch devices. Now, if you're also facing the same issue then you can check How to Accept Friend Requests in Fortnite.
Well, playing Fortnite with friends together is quite fun due to the team-up gameplay with friends and making strategic experiences. It also becomes a better way to socialize and connect with others in the form of online battle royale gaming. So, playing with friends or family members can make the gaming experience much better and more comfortable to get more competitive challenges against other players or squads. But what if the friend request doesn't work at all?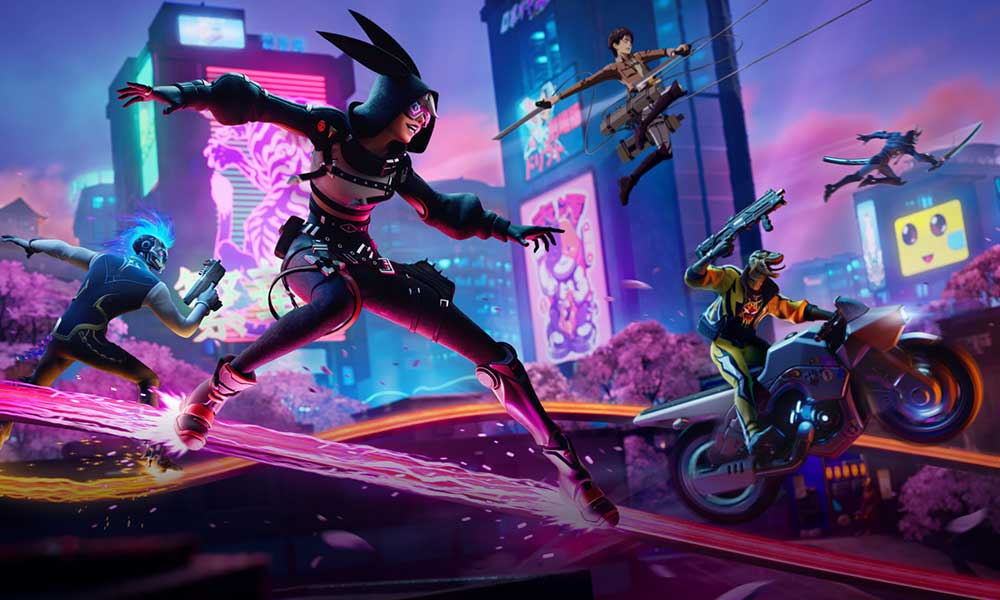 Reasons Behind Fortnite Friend Requests Not Accepted
Several unfortunate players are unable to accept friend requests in Fortnite from the main menu screen which becomes quite common. Whenever Fortnite players do accept a friend request from other friends, the sender player typically receives a notification on the main menu screen after accepting the friend request from another player. The major issue is that Fortnite players are randomly getting a long string of friend request notifications that aren't even sent yet.
Since these unexpected notifications do take up a lot of screen area and make pinging noise too, it can be annoying for plenty of gamers. It's also worth mentioning that such an issue might also appear when an account has reached the 500 limits of sending requests. It might also be possible that the account you're sending a friend request to has enabled the auto-decline feature. That's why you won't be able to send a friend request to the person.
There might be another possible reason applicable such as issues with the network connection at your end. If you don't have a stable and faster internet connection then you'll get more & more issues with Fortnite whatsoever. Whereas an outdated game version or temporary glitch can also trigger several issues.
Fix: Fortnite Friend Request Not Working on PC, PS4, PS5, Switch, and Xbox
Whenever Fortnite players try to accept friend requests or try to add any random friend, they just fail to do so. Fortunately, we've managed to provide you a couple of possible workarounds that should come in handy. So, without further ado, let's jump into it.
1. Clear Friend List
As we've mentioned above, Fortnite also has a friend list sending request limit for an account that can cause this issue once the quota touched the limit of sending requests or notifications. You should try clearing the friend list on Fortnite by following the steps below to ensure there is no issue with it.
Launch Fortnite > Go to your Lobby.
Choose the friends icon on the left upper corner to see your friends list.
Now, go to the party up option > Expand the Epic friends menu.
Select a friend whom you want to remove > Then choose the Unfriend or Block option.
Once removed, you'll be able to accept friend invites until the limit reaches 1000 friends.
2. Reject Friend Invites
If you're not getting friend invites that indicates you've reached your friend request limit. You can't have more than 500 friend requests on your account. So, make sure to reject friend invites and then try again.
Launch Fortnite > Go to your main lobby.
Click on the Friends icon located in the upper left corner.
Go to add friends > Expand the Friend invites drop-down menu.
Choose the invitation you want to reject.
Select a friend request and choose the Reject option to remove the friend invitation.
But if you got hundreds of friend request invitations and you want to reject them all at once then follow the steps below.
Launch Fortnite > Go to the lobby area.
Select Settings > Head over to the Account and Privacy tab to manage your friend requests.
Now, scroll down to the bottom in the right-side settings menu.
Choose the Auto-Decline friend requests option.
Next, you'll need to Turn On the Auto Decline Friend Request option.
It'll reject all pending and future coming friend invitations.
Once done, you can try adding new friends again.
3. Friend Invite Permission
Are you still facing the same problem? Well, you should try following this method to allow the friend invite permission.
Open Fortnite > Go to Settings.
Go to the Account and Privacy tab > Scroll down to the bottom of the settings.
Choose the Friend Invite Permission setting.
Now, set it to Everyone or Friends. [Avoid selecting 'No one']
Once done, you can reboot the game, and check for the issue again.
4. Turn on and off parental controls
last but not the least, you can also try turning on or off parental controls on Fortnite by following the steps below to ensure there is no issue with the permissions.
Launch Fortnite > Go to the game settings menu.
Choose the parental controls option.
Enter the PIN and go to the next page.
Now, Turn On all the options except for voice chat and text chat.
Close the settings and perform the same steps again to check for the issue.
How to add friends in Fortnite (PS4, PS5, Nintendo Switch, Xbox, PC)
You can check out the following steps one by one to easily add friends in Fortnite irrespective of all gaming platforms.
Launch Fortnite on any platform > Press the Options button.
Now, go to your Friends list > Head over to Go to Add friends icon.
Choose to Find player by display name search box to find friends on Fortnite.
Make sure to Add the display name of your friend to add.
Select your friend's profile > Choose Add Friend.
Well, just expand the Recent Players drop-down menu > Add players who have recently played with you.
Next, expand the Suggested Friends drop-down menu to add players who have a mutual connection with you.
Finally, select the profile and select the Add Friend option.
Once done, make sure to reboot the game, and check for the issue.
---
FAQs
Q1: Why can't I add or accept friend requests on Fortnite?
Answer: Most probably the friend request sending or receiving limit on your account has been exceeded which is 500. Try rejecting the pending friend request invitations and you might be able to add a new friend to the list.
Q2: How many friends can we add on Fortnite?
Answer: You can send and receive up to 500 friend requests and add up to 1000 friends on Fortnite.
---
Conclusion
Even Fortnite does have a similar kind of friend request sending or receiving limit just like other video games. So, do not exceed the 1000 epic friends limit to add and 500 invitations for sending or receiving. You'll just need to remove friends to get on track again.
That's it, guys. We assume this guide was helpful to you. For additional queries, you can comment below.