Now is definitely not the time for long-wired landline phones, that trend was brought down a few years back from now. With the advancement in our day-to-day life, we are now used to the portable wireless cellphones. Most importantly, it reduces the cost of communicating with our loved ones. Plus, there are several such apps that even offer us free unlimited calling features too.
Today we are going to see some of the best free calling apps via which you can make endless calls and texts. Although you might need a data plan or at least a Wi-Fi connection, there's none other additional charges. Besides, it is hard to find such apps that offer you a consistent service for no cost at all.
Some of these apps let you make calls to other users who are on the same platform as well, whereas some others provide you with a temporary phone number through which you can make calls to anyone in your contacts. And the person on the other side can receive your calls without installing the app. We have included the best ones from both the categories that will provide you a promising service.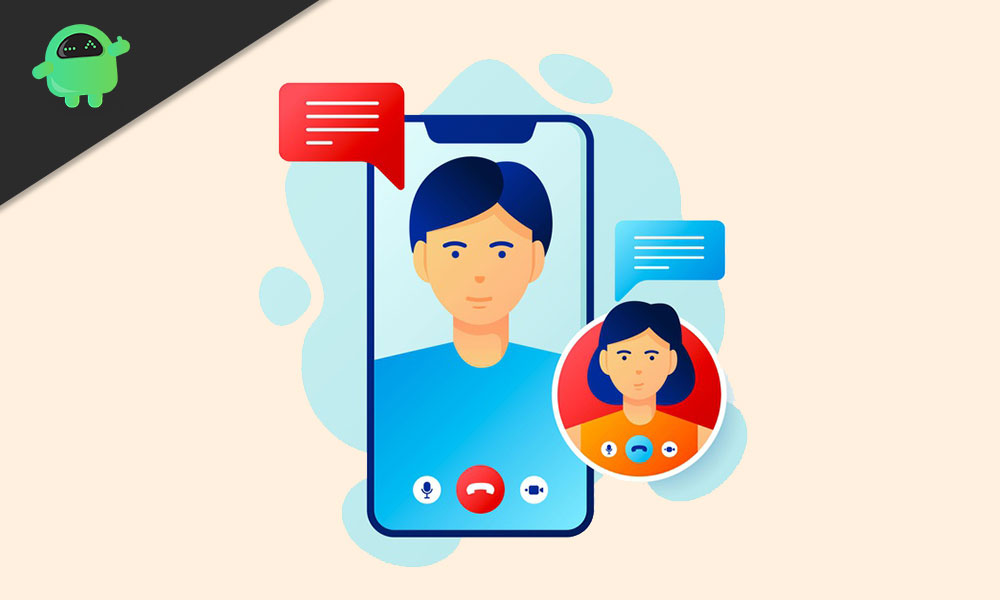 Best Free Calling Apps For Unlimited Calls
Here is a list of the best free calling apps that will help you effortlessly communicate with your contacts. You will be able to call anyone only if you have a cellular connection or Wi-Fi.
1. Dingtone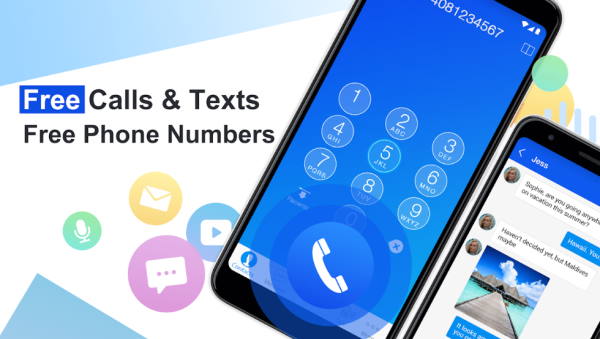 Dingtone is a very popular app, known for providing free texts and calls. As you sign up for the application, you receive 15 credit points with which you can call and text people. These points are available for the next 48 hours after registration. Additionally, Dingtone offers a free phone number that you need to claim for yourself.
Once you use all your credits, you can earn more by playing some interesting mini-games. Besides, you get more points on completing simple tasks such as inviting your friends, watching short ads, and even opening the app each day. However, if you don't like the one with ads, you can remove them by paying just $0.99 per month.
2. Whatsapp Messenger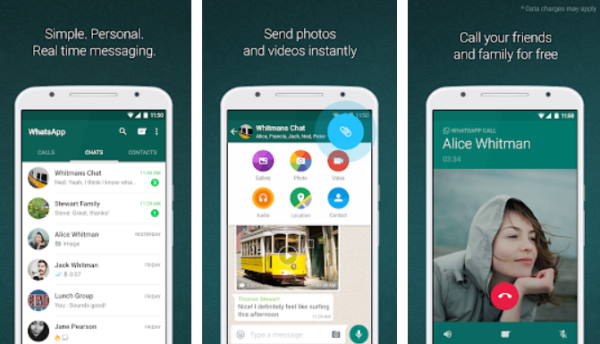 If you are living in the 21st century, you must have heard about WhatsApp at least once in your life. It is one of the most widely used messaging apps across the world. It lets you text, audio/video calls to others on your contact lists using Whatsapp. You can also share images, videos, documents, and your location.
Apart from these, you can share your daily status that will be available for the next 24 hours. Whatsapp uses end-to-end encryption to take care of your privacy. This means, all your messages and calls are kept confidential between you and the receiver. No one other than you two can access them, not even Whatsapp itself.
3. Google Voice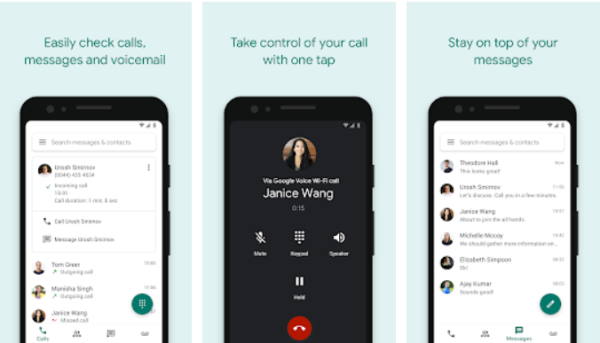 Google Voice is surely one of the best voice calling app you will ever have. It offers a completely free service where you are given a different number through which you can call and text other people. The fact that the other person can receive your calls and messages even if he hasn't installed the app makes it appear more useful. Moreover, another benefit of this app is it won't bore you showing boring ads.
Apart from these, Google Voice comes with some amazing features like transcribing voice mails into texts. This feature is useful when you are in a crowd, and someone sends you a voice mail, you can just view it in the form of text rather than trying to figure their voice. However, the only disappointing thing is, it is available only in the US and Canada.
4. Facebook Messenger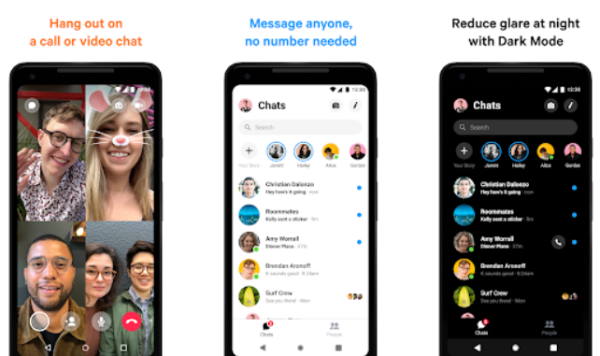 Facebook is probably the most used chatting platform after Whatsapp. And they do offer quite a decent service even though they are a bit slow and consumes a lot of data and battery as well. The Facebook Messenger allows you to send text messages or make both audio, video calls to other users. You can even stick to group video chats with multiple users at once.
What's interesting in this case is, unlike WhatsApp, you can even talk to strangers who aren't in your contact list. Just make sure the other person is added to your friend list, and that's it. You can start a conversation at any moment without paying a single penny.
5. Viber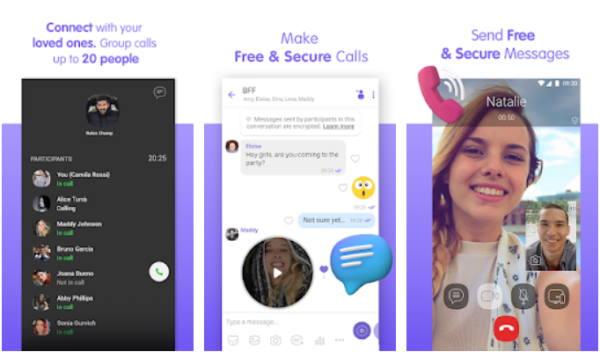 Viber can be considered as a replica for WhatsApp, though it is not very popular in comparison. But it comes with some of the exclusive features that let you easily manage your data. Like Whatsapp, Viber also uses your contact list to verify users. You can send texts, make calls to the ones from your contacts who are on Viber.
On the other hand, it even lets you take backups of your messages and sync with other devices seamlessly. You can simply scan the QR code and log into other devices. This will ensure you don't lose any previous data of yours. In order to make other international calls, Vibe lets you buy credits for them too. And like most apps, you get a group video calling service for free.
Conclusion
A free calling app can be helpful at times when you might run out of your main balance or suffering any kind of network issue. All the names mentioned above does a similar job, but they differ based on a few functions. We would suggest you try Whatsapp or Viber before the others. As they offer a much stable and consistent service, there are high chances for you to like them.