Google Maps is the most used mapping tool out there. It allows you to look at satellite images, Street Maps, and real-time traffic of an area. And it is easily accessible on all devices like Windows, Mac OS, Android, etc.
But recently, some Windows 11/10 users have complained about an issue with Google Maps. The affected users claim they cannot view the 3D function and the street view feature. If you are also dealing with this same problem on your Windows 11/10 computer, don't worry. We will show you some simple and effective solutions that will fix this problem quickly.
Also Read: How to Download Google Maps for Windows 11/10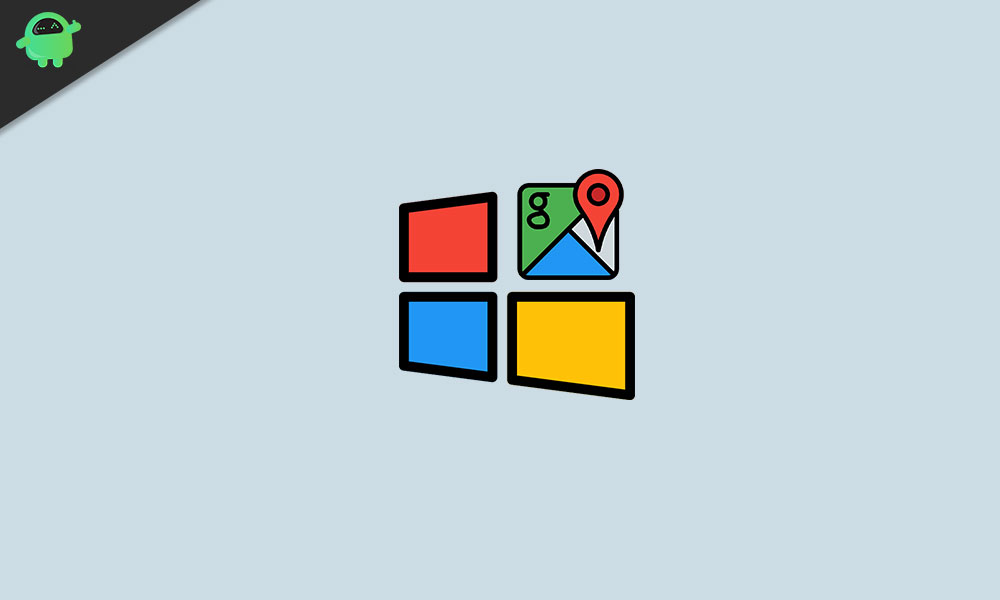 The reason behind the Google Maps Not Working Error:
The issue with Google Maps has appeared on other devices too. But the issue is more frequent with Windows OS. As it came into our notice, a bugged Google cookie specific to Google Chrome is creating this error with Google Maps. While using a Windows computer, most of the users rely on Google Chrome to access Google Maps. So, in this article, we are going to show you how to fix Google Maps on the Google Chrome browser.
Solutions to Fix Google Maps Not Working error:
Solution 1: Switch to Incognito Mode
To fix the problem, try using Google Maps in incognito mode. The incognito mode doesn't use any locally stored cookies or browser extensions. That means it will not use the bugged cookie, which was causing the error in the first place. So, if you are in a hurry and want to use a quick temporary solution, then switch to incognito mode.
Open your Chrome browser; click on the Menu icon.
Then, select the New incognito window.
Open Google Maps in the new incognito mode.
See if you can find any errors again.
Solution 2: Sign Out of your current Google account
Your Google account may interfere with Google Maps. In case if you sign out of your Google account, then that will fix the problem. Remember, this is just a temporary solution. And you will also lose your present settings if you sign out of your Google account.
On your browser, open Google's website.
Choose your account button on the top right corner.
Here, you can see the sign out option.
Click on "Sign out."
Now, check if the problem is resolved.
If you want to solve the problem permanently, find the problematic cookies (gsScrollPos) and delete them. You can also choose to remove all the cookies of the browser, but that will result in the loss of login information and other settings. Follow these steps.
Open your Chrome browser and in the address bar, type the following link.
chrome://settings/cookies/detail?site=www.google.com
(The link can change depending on the Google version you use. For example- if you use the google.co.uk version, the link to Google's cookies will be: "chrome://settings/cookies/detail?site=www.google.co.uk."
Press Enter.
A Settings window with all the stored cookies will open.
Now, find the cookies that start with gsScrollPos, and click on the "X" icon beside each of them.
After you delete all the gsScrollPos cookies, restart your Chrome browser.
Go to your Google Maps account and see if you can find the problem again.
Solution 4: Use a different browser
If you are having trouble running Google Maps on Google Chrome, you have to change your browser. Choose a new browser and install it on your Windows 11/10 computer. Open Google Maps on the new browser and check if you can find the error again.
Solution 5: Disable extensions and clear cache
Sometimes the extensions, cookies, and cache data can create problems in a browser. So, follow these steps.
-To disable extensions-
Open the Menu.
Choose the More tools option.

Click on "Extensions"
Now, you can see the names of all the installed extensions.
Click the blue switch near the extension to disable it.
After disabling all the extensions, check your Google Maps.
Open your browser and click on the Menu icon

Choose "Settings"
Select the "Advanced" option.
Click on "Clear browsing data."
Choose "All time" for the Time range.
Select the boxes beside Cookies and other site data and Cached images and files.
Click on "Clear data."
Check if the error is still present.
Solution 6: Update your Chrome browser
If you haven't updated Chrome for a long time, then this is the time you should proceed to update it. Follow the steps.
Navigate to Menu > Help > About Google Chrome.
A new tab will appear on the screen with the checking for updates sign.
After the updates are installed, open the Google Maps and check for the error.
Solution 7: Reset your browser
When you reset your browser, all the unwanted extensions, temporary files, and glitches get flushed out. So, to solve the Google Maps problem, follow these steps, and reset your browser.
Go to Menu > Settings.
Select the Advanced option.

Under the Reset and clean up section, choose the "Reset settings."
Then, choose the "Reset" button.
Check if the problem is resolved.
Solution 8: Reinstall your Chrome browser
We know Chrome is a very useful browser. But if it keeps interfering with other Google products, you need to uninstall it. To uninstall Google Chrome successfully, you can use uninstaller software. It will remove all the files and registry entries associated with the Chrome browser. After you uninstall Chrome from your computer, install it again. See if this helps with the Google Maps problem.
Google Maps is a popular web mapping service. It has so many amazing features, but it also shows some glitches from time to time. Especially when you use Google Maps on the Chrome browser, a specific bugged cookie starts creating problems.
But you don't have to worry anymore. We have provided you with several effective solutions. Try them one by one and see which one solves the problem on your Windows computer. We hope you got all the information you wanted to know about the Google Maps Not Working error. If you have any queries or feedback, please write down the comment in the below comment box.