Amazon Kindle devices were launched with an objective to serve as a reader. Therefore the functionalities on these devices are also limited with apps available only from Amazon by default. In its heart, though, it is still an Android device, and you can install Google play store to enjoy the services of various other applications. However, the process of installing the Google Play Store in such a device can be tricky. It will depend on whether it is a new Amazon Kindle or an older generation one.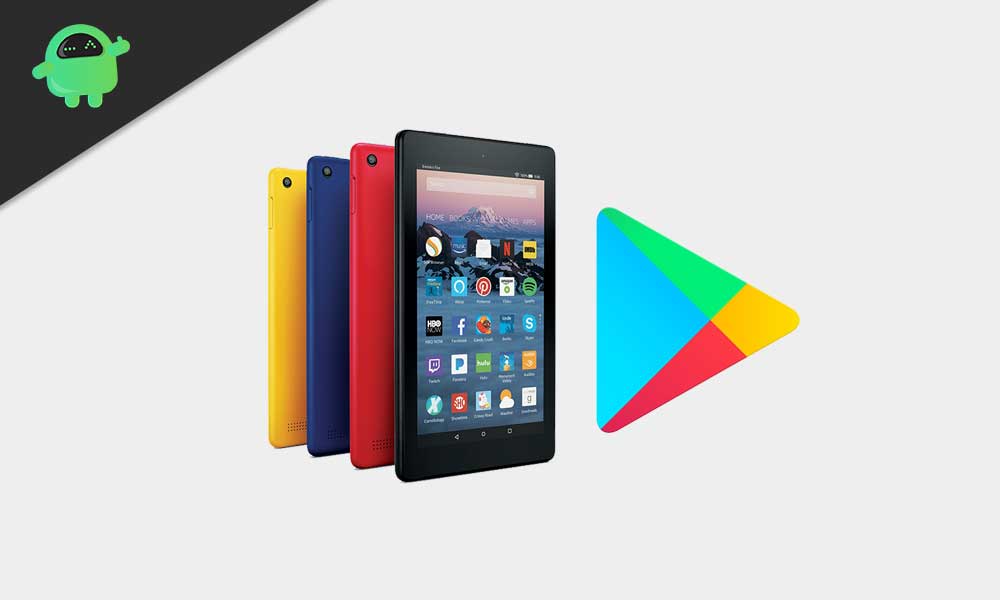 Requirements
If your Kindle runs on Fire OS 5.3.1.1 or later, you can simply install Google play store without rooting the device. All you need to do is download a few apk and follow the steps mentioned below.
Get into your kindle browser and download these apk files.
If the above Google Play services are not supported on your device, then try installing this alternate version. Google Play Services Alternate
For downloading each of these apps, click on the button Download apk when the pages for these links open up. A warning might pop up, click on ok and your .apk files will be downloaded.
2. Now go to settings > security and privacy > turn the toggle on for Apps from Unknown Sources. This will allow you to install the downloaded .apks directly.
3. Now Open the Docs application and go to local storage > Downloads.
4. Look for the downloaded files in that directly and then install them one after the other in the following order.
Google Account Manager
Google Services Framework
Google Play Services
Google Play Store
5. This should do the trick for you, and you should see the Google play store app icon on your home screen. Open it up, link your account and go on downloading any app you want.
How to Install Google Play Store On An Older Amazon Kindle
Now, if, for some reason, the above-mentioned method doesn't work for you, then you need to root your Kindle to use the Google Play Store. This might be because you are using an older generation of Kindle. Fire OS is just a modified version of Android OS, so the rooting procedure is the same as that of an Android device. As most would know, to root a device, we need a USB cable to connect the device to a PC, with the PC running on Windows. If you are all set with this requirement, then let's get started.
Open your Kindle and go to settings > device options. Tap the serial number field multiple times until the developer options tab appears below.
Tap developer options and go-to option that says enable ADB. Tap on it, and enable ADB, confirm the action if a window pops up, asking for confirmation.
Connect your Kindle to your PC using USB, and wait till the computer automatically downloads necessary drivers and installs them into the PC. Then your device should get detected. If for some reason, this doesn't happen automatically, then you need to manually download the drivers onto your PC.
Once the drivers are installed on the PC, a pop-up message should pop up on your Kindle, asking if you want to allow USB debugging. Click on OK.
Now open your computer's browser and download the Google Play installer files. If your Kindle is running on Fire OS 5.3.1 or later, then download Amazon-Fire-5th-Gen-Install-Play-Store.zip. If you are using an older version of Fire OS, then download Amazon-Fire-5th-Gen-SuperTool-old.zip
Once you have download the .zip file according to your need, extract it.
Double click on the file 1-Install-Play-Store.bat
A command prompt window will pop up. Type 2 and press enter. Wait for a few minutes as the process can take some time. Once it is done, a complete message will show up on the window.
Now disconnect your Kindle and restart it. If there were no errors in the procedure, then you should see the Google play store icon on your home screen.
I hope this guide was useful to you if you do have an Amazon Kindle. If you have any queries, please leave a comment below.