GTA 5 is currently one of the most popular online games. This is pretty surprising considering the fact that the game was launched back in September 2013. So this makes GTA 5 around 7 years old and gamers are beginning to ask one question — When will GTA 6 release? Well, it seems that the successor to one of the most popular titles from Rockstar Games is apparently closer to release than expected.
According to a report by Kotaku which dives into the cultural changes at Rockstart Games, Rockstar Games has outlined a plan for "a new entry in the Grand Theft Auto series". And unless Rockstar Games decides to launch a completely new GTA series, it's most likely that this is in reference to the upcoming GTA 6 game. Nonetheless, in this post we will be going over the potential release date, story, leaked information, and more on Grand Theft Auto 6.
Before we dive into the details, it's worth noting that most of the information is based on leaks and early developments. Thus, Rockstar Games may or may not go through with these early elements that are expected to be part of GTA 6.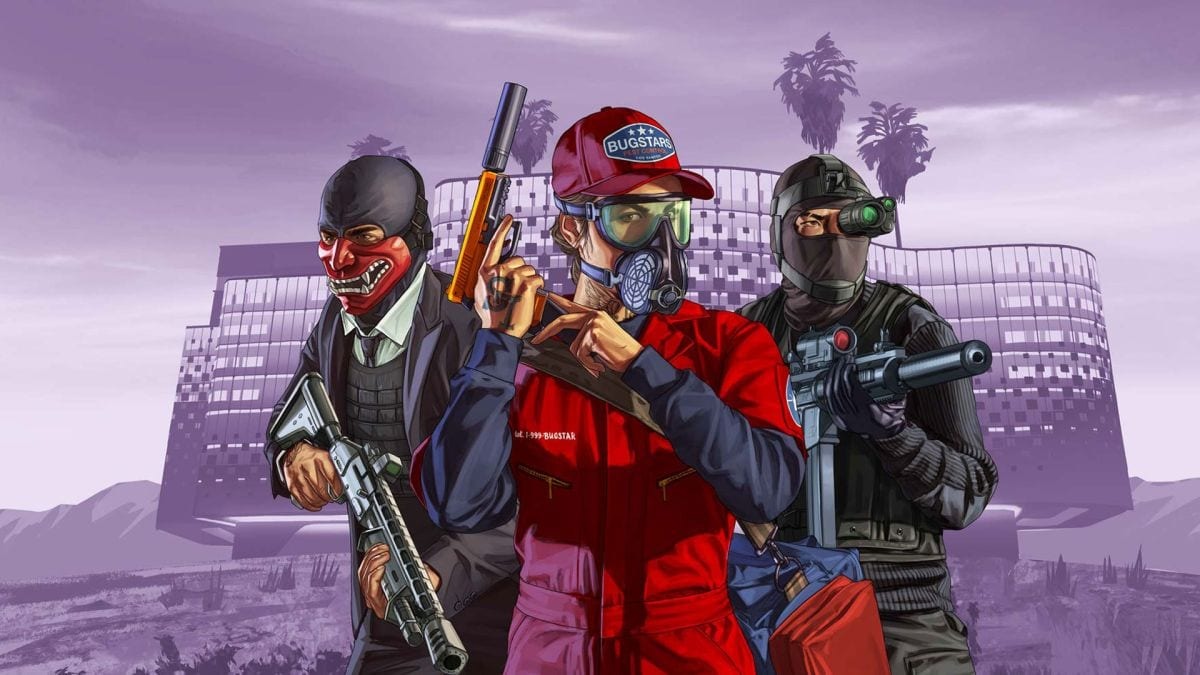 GTA 6 speculated release date
If the reports are taken into account and GTA 6 is already in early development, we can expect to see the game launch around Christmas in 2021 or early 2022. This is based on the development stats of GTA 5 which according to several reports took around 3 years to be completed. Although, the development time frame can drastically change based on several factors. And it's too early to make any plausible guesses since the entire plan might be scrapped given its only the early stages of development.
Nonetheless, since GTA 5 is still one of the most popular games after 7 years of its release, we doubt Rockstar Games will skip out on releasing GTA 6. To add to the excitement, there are a few leaks and early speculations that you can check out from below.
GTA 6 trailer leaks?
Rockstar Games takes extreme measures to keep the details of upcoming games safe. A trailer leak for GTA 6 popping up on the internet isn't something that we expect to see. Well, unless the franchise decided to let their guard down. Rockstar Games usually first announces a teaser for a new game before releasing a trailer. Therefore, you'll probably know when the trailer will be released beforehand. And since the game isn't launching anytime soon, it looks like we will have to wait a long time for the official GTA 6 trailer.
The storyline could be completed
Chris 'Liberty93' from Rockstar Mag, claims that the GTA 6 story was completed before the departure of Dan Houser. He was the head writer for Rockstar Games. This could mean that the core experience of the game will remain intact. If the report is to be believed, it does suggest that the game is closer to completion. This, however, does not mean that there will be no further changes to the game's storyline.
Map and location leaks
GTA 4 was based on the fictional city of Liberty City. And following that, GTA 5 is based on the city of San Andreas. Therefore, if the order is to be followed, it's highly likely that GTA 6 will take place in the fictional city of Vice City which is heavily inspired by Miami. It makes sense for Rockstar Games to go with Vice City for their upcoming title. Most Grand Theft Auto fans also agree with this conclusion. However, it's also possible that we may get to see a completely new city introduced in GTA 6 since Rockstar Games cannot continue recycling their fictional cities.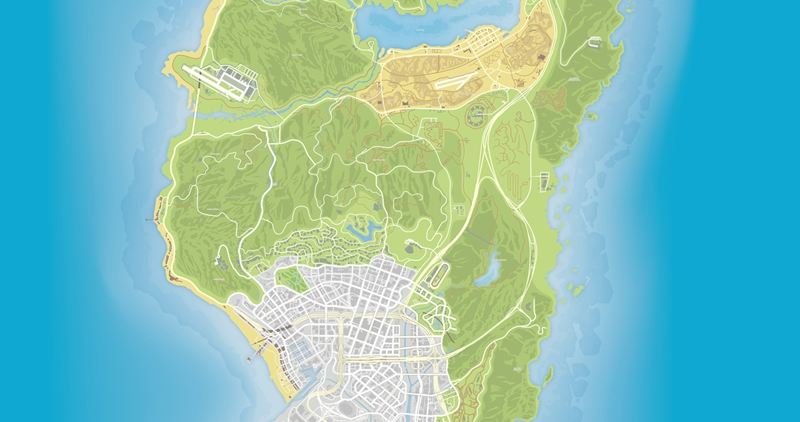 Nonetheless, here's a list of all the GTA titles and their respective locations:
GTA: Liberty City, San Andreas, Vice City
GTA 2: Anywhere City
GTA 3: Liberty City
GTA Vice City: Vice City
GTA San Andreas: San Andreas
GTA 4: Liberty City
GTA 5: San Andreas
If Rockstar Games decides to introduce a new city, it's possible that they might take some inspiration from London. This comes from a video uploaded to YouTube by UK Drill Insider. In the video, he shows off a concept of what it could be like if GTA 6 was based in London.
In a report by The Sun, an alleged former Rockstar Games employee leaked a few other details regarding the map as well as characters. The GTA 6 map will be similar to that of San Andreas. There will be 3 big cities and 1 small town. This map will be larger than that of GTA 5 and Red Dead Redemption 2 (RDR2) combined. Additionally, the new character details were also revealed. "They include a driver called Walther Wallace, a man named Thomas Branigan with a smuggling plane called "the Raven" and a drug dealer named Marcus Burke," says the former employee.
Lastly, rumors also point towards there being additional maps being added in the future. This is totally possible since most games offer DLC content to keep things fresh. GTA 6 could receive a new map or the original map might be expanded by DLC content. It's possible that some locations might be locked and can only be open after Rockstar Games releases the area in a DLC pack.
GTA 6 Lead Character to be Female
This is one of those leaks that might actually seem plausible but might not make it into the actual game. Nonetheless, the speculations of GTA 6 having a female protagonist have been floating around the internet for a while now. According to a user on Reddit, they think that the female character in GTA 6 might be voiced over by Brie Larson. Well, the part of the voice-over actress might not be accurate. However, much like Watch Dogs 3, a female lead character is totally possible in GTA 6.
Although, the community still seems to be in splits regarding a female protagonist in GTA 6. And some Redditors are even considering the possibility of Ricardo the drug baron being the lead character in the game.
GTA 6: Set in the past?
Several Redditors have been floating around the idea that GTA 6 might be set in the past. This move will surely bring back the good old GTA vibes. At present, the cell phone plays a crucial role in the game. However, back in the days, players had to roll up to a Payphone to get bonus missions. And several OG GTA players do agree that part of the game was fun. Unfortunately, there aren't any major leaks pointing towards this move. Therefore, having GTA 6 set in the '80s or around that time frame might just be a wish for some.
Multiple Endings in GTA 6?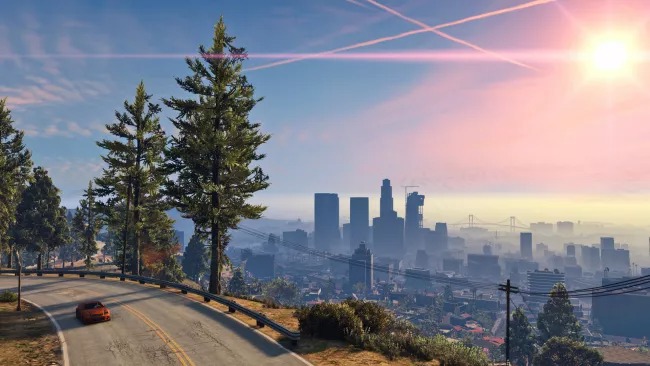 The concept of multiple endings isn't something new in the Grand Theft Auto series. Games such as GTA 4 as well as GTA 5 do indeed have multiple endings. Players can replay the game with it feeling stale or boring since players can opt for a different outcome. It's highly likely that GTA 6 will also come with multiple endings. What we don't know is the storyline of the game. Therefore there can be many different endings or just a few.
But this does not guarantee that the game will have multiple endings. Rockstar Games could choose to take the single ending route. This will give them a chance to have a massive finale with several lead characters from the series. Although, the game's replayability will be affected if the franchise decides to go with a single ending.
Red Dead Redemption 2 similarities
Some new reports suggest that GTA 6 might take some inspiration from Red Dead Redemption 2. Another hit game from Rockstar Games, it has several realistic gameplay elements. Therefore, it's possible that we may see hand combat action similar to that in RDR 2. Hand combat in the game is rumored to be harder than users are used to in previous GTA titles. Additionally, the character will gain and lose weight. In turn, these will also affect the character's attributes. This is also something present in RDR 2.
Is cross-platform support coming?
Cross-platform gaming is the new buzz in the gaming industry. Most new games have introduced cross-platform play to rope in gamers. This allows players to play with or against others who might be gaming on a different platform. Popular games such as Fortnite, Call of Duty: Modern Warfare, Minecraft, and more come with crossplay support. This makes users wonder if GTA 6 will also have cross-platform support.
Grand Theft Auto games at present do not support crossplay. Rockstar Games could introduce it for GTA 6 and this will be a massive move from the company. PC games for a long time have been enjoying mods for the game. On the other hand, console players cannot install any mods. This disparity could be fixed if the franchise decides to introduce cross-platform support.
Of course, cross-platform support involves a lot of extra work on the developer's side. So interested gamers will simply have to wait and see what route Rockstar Games decides to go.
PlayStation 5 exclusivity?
A report from TweakTown suggests GTA 6 could be exclusively available on for the PlayStation 5. To dive in further, this information comes from an anonymous PasteBin dump. Therefore, the information must be taken with a grain of salt. According to the tipster, GTA 6 will release during the 2020 holidays. Moreover, it will be exclusively available in the PS5 for 1 month. The report suggests that Sony shelled out "huge money" to bag GTA 6 exclusivity for a month.
To add more weight to the report, the PlayStation 5 and Xbox Series X will indeed be available around the holidays. This information goes against all other leaks and reports. Because no one is expecting GTA 6 to release this year. It's entirely possible that this information is just too good to be true.
Nonetheless, the same goes for all the leaks and rumors we've covered in this article. Some of the details reported here may indeed turn out to be true while others may never see the light of day. As more credible leaks and rumors appear, we will be adding them here. If you're interested in keeping up to date on GTA 6 leaks and speculations, we'd suggest staying tuned to Get Droid Tips.