Spotify is one of the popular music streaming application, Where it was having a collection of songs a million. Where if you also use the Spotify, then you also might wonder of downloading a single song using Spotify from a specific album or playlist, or Spotify song library. If you don't have a premium, then don't worry. Even premium users notice some problem while downloading a solo song.
Today we are going to teach your "How you can Download a Single song on Spotify" on your device. However, It has always been an easy task to download an entire album but not a solo song so, If you face difficulty while downloading the solo song, then this article going to enhance your experience at the end of the article.
How can you Download a Single Song from Spotify music collection?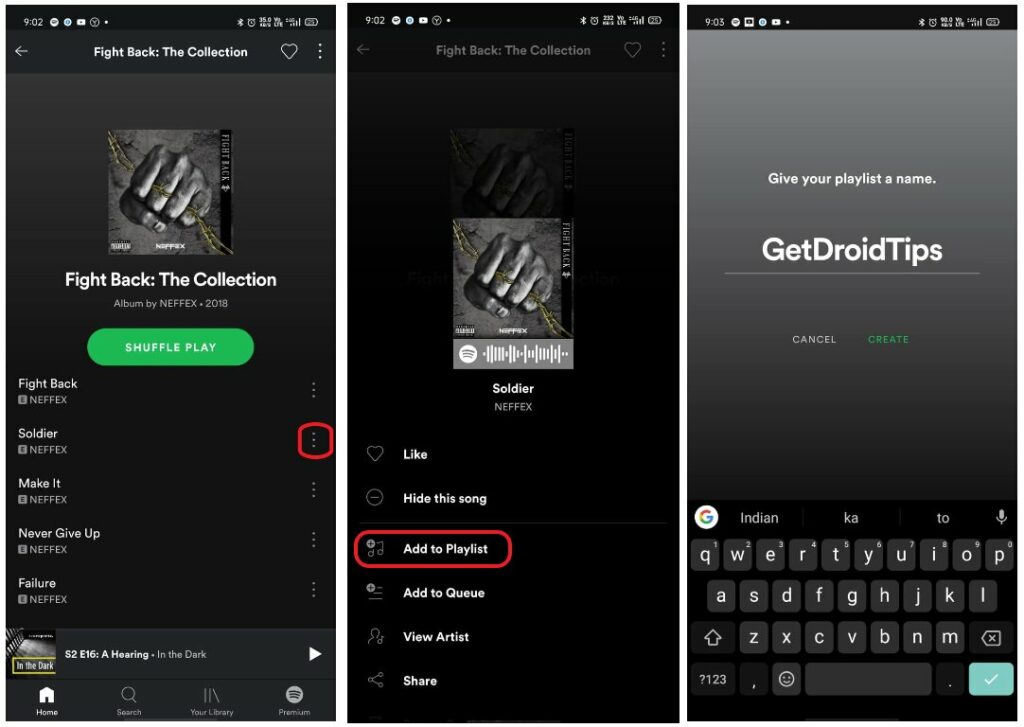 First thing first, Open the "Spotify" app on your device.
Choose the song that you want to download on your device.
Then, Tap on the 3-Dot horizontal dot icon button "…"
(Which placed next to the song name.)
Now, Select the "Add to playlist" from the menu dialogue box appear.
If you have not created the playlist then, Click on "New Playlist" to create an entirely new playlist on your Spotify account.
Name the playlist according to your preference.
Go to your Library and select the song to play the song on your device.
Then at the bottom, the Download option appears, click on "Download," and the download starts automatically.
That's it, and You can repeat the process for another song you want to download on your device.
Note: The song will download on your current setting for the music quality that you have been set. If you want higher sound quality, then you need to change the Music quality based on your preferences.
Not to mention, the higher the quality, the larger space it requires. Whereas, you can later delete the song if you didn't want longer need that song. This feature also helpful because it gives you an option to download your entire favorite list on the song that you have been saved on your playlist.
Meanwhile, You can also search for the song and then play so then you can download the download. Downloading a song from is a premium feature, Free version users can't download the song using Spotify.
If you have downloaded a many and require storage, then you can clear the cache on your device. SO that would be more space, or you can simply make some space on your device. Additionally, Spotify store cache so that it can play a song during the internet interruption. In case you want to delete the entire song that you have downloaded, then you can delete that playlist alongside the song that will be removed as well.
Hopefully, this article helps you, and we believe you have successfully downloaded the song on your device. Thanks for being with us. Let us know about your experience and option. If any query, Share with us in the comment section down below.