Google I/O 2019 developer conference has unveiled a newly redesigned and improved smartphone-powered in-car interface Android Auto (AA) this month. The new version of the Android Auto feature is expected to roll out on all compatible cars by the end of this summer.
The new highlighted key feature is that the new navigation bar displays turn-by-turn directions and let users control their apps just with one tap. The Dark Theme comes with new fonts, colorful accents, and an improved notification center with more options.
What is Android Auto (AA)?
Android Auto is a mobile app developed by Google to mirror features from an Android device to a car's compatible in-dash information and entertainment head unit. Once an Android device is paired with the car's head unit, the system mirrors qualified apps from the device to the car's display. The user interface is so much friendly and easy to use.
Supported apps include GPS navigation, music playback, SMS, telephone, and web search. The system supports both touchscreen and button-controlled head unit displays, although hands-free operation via voice commands will help you to skip driving distractions or issues.
Android Auto error: Google Maps Issue
Whereas Google is busy providing new features to boost user experience, some of the existing features have become glitchy. There is an issue with the Android Auto platform which causes a blank white screen while launching Google Maps on the car. However, the driving instructions are running quite well.
Now, apart from Google Maps blank white screen problem, some of the users are also experiencing a white bar issue at the top of the head unit screen. The white bar shifted the actual screen to the below and the lower side goes missing, reportedly.
Now, recently some of the Android Auto users have been facing some connectivity issues as well. In some cars, Android Auto doesn't launch (the head unit) when connected to the phone via a USB cable. But the phone continues to charge. Meanwhile, some of the users are facing an issue like "Could not connect. Please check if the mobile device supports Android Auto". These all three problems arise after getting the Android Auto March update with the 4.1.590944 version.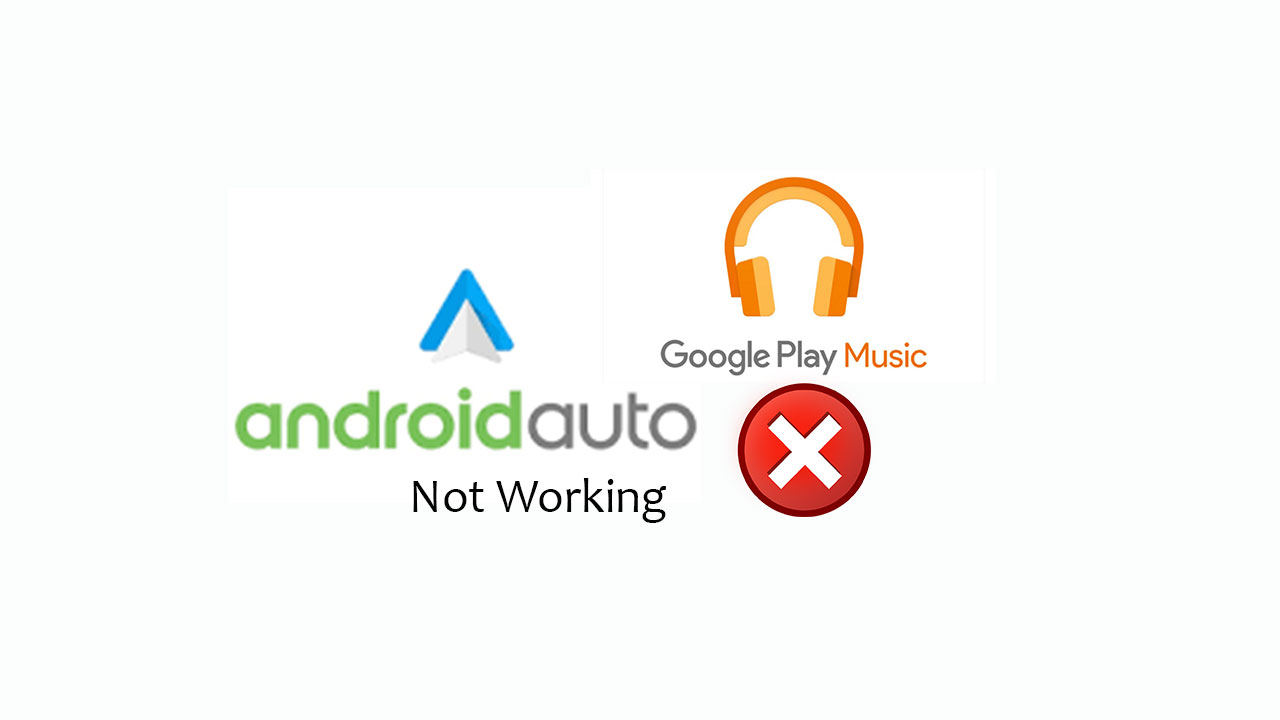 Android Auto error: YouTube Music doesn't seem to be working right now
In the recent issue, the users reported that YouTube Music suddenly stops playing music after 5-10 seconds of music play. Immediately after the music stops, it gives a notification that "YouTube Music doesn't seem to be working right now".
The issue happens with some other music apps like iHeartRadio and Spotify as well. Hope the issue will be fixed very soon. You can check out the discussion page of Reddit as well.
Whereas the majority of users of Samsung devices such as Galaxy S8/S9/S10/S10+/S10e device users getting the error. OnePlus devices such as OnePlus 3 and OnePlus 5T device users are getting this issue as well. While the April security patch (v4.2.591444) also encounters the same issue.
Steps to Fix Android Auto error: Samsung Devices
Go to Settings > Device Care > Battery > Tap on the three-dot icon in the upper right corner and then tap on Settings > Sleeping Apps > YouTube Music (or other music apps) > tap on Battery under that app > tap on Allow background activity and then 'Remove'.
Go to Settings > Device Maintenance > Battery > Select Spotify (or other music apps) > Save Power.
Steps to Fix Android Auto error: OnePlus Devices
Go to Settings > Battery > Battery Optimization.
Search for Spotify (or other music apps) > Select "Don't Optimize".
If still the issue not fixed, you have to wait for the next update which may fix it. If you faced any other issues on Android Auto, mention in the comments down below.